The following is a play by play explanation of a trip out to Rogers Pass for the Canuck Splitfest and celebrating the 50th birthday of my good friend Tex. In typical Splitboard fashion we rode big untracked lines day after day.
Friday through Sunday
the Rogers Pass visitor center was buzzing with activity as the Cannuck Splitboard festival was going on for the next 3 days. I had a great time presenting both Sweetgrassses Solitaire and a 15 minute documentary I filmed with Crest Productions called Freerider, not to mention riding with a 100 individuals who shared my passion. Conditions were great with over a foot of fresh snow and mild temperatures which allowed us to reach alpine and explore the vast terrain that encompassed us. By the end of the weekend I found myself wanting more and decided to stay a few additional days when the pin point forecast showed rain for the forecast in the Washington Cascades.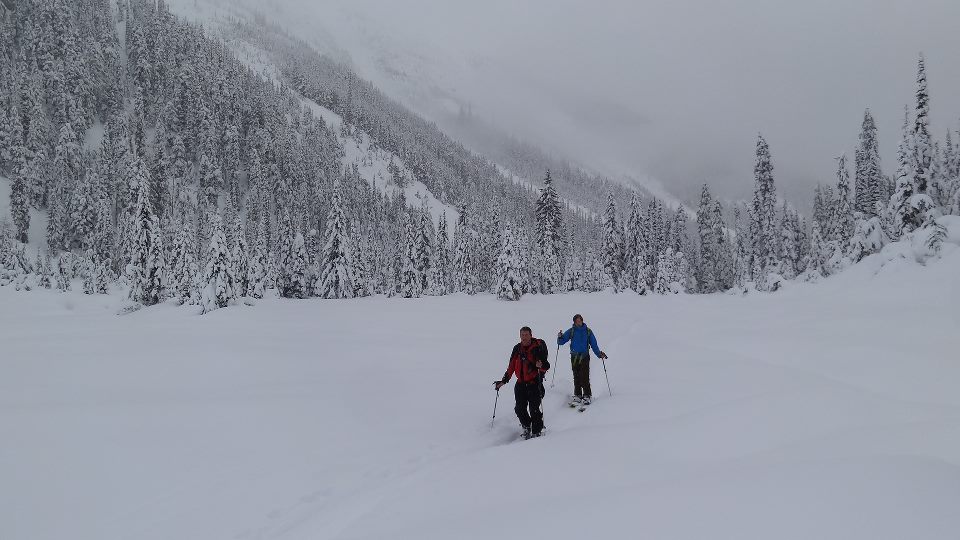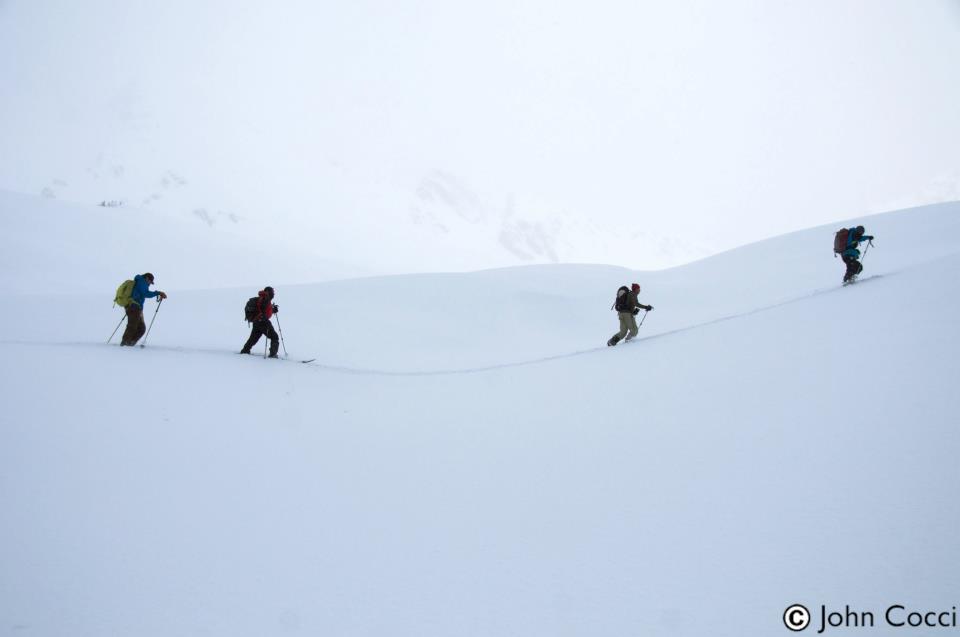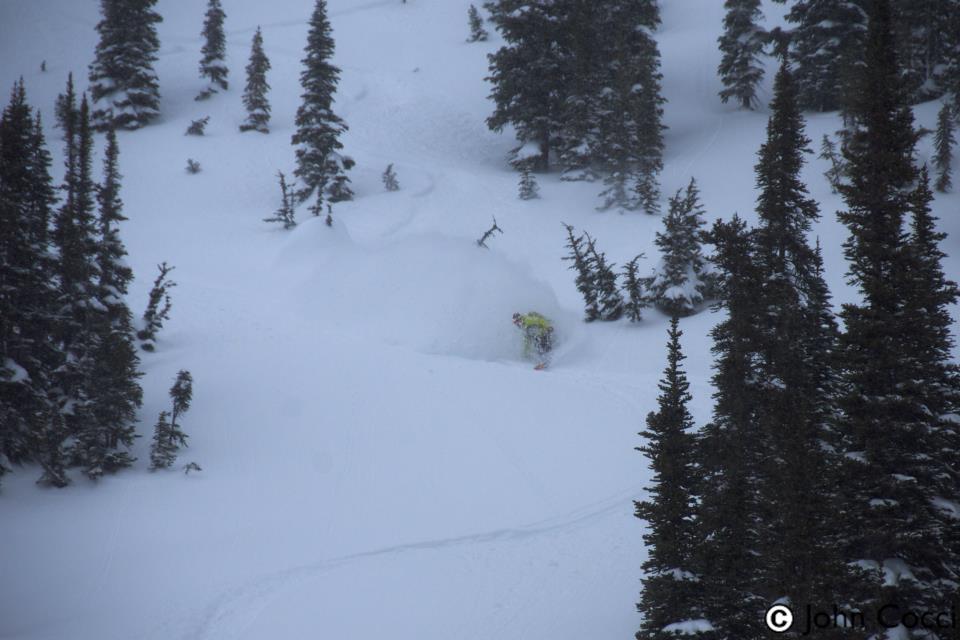 A few friends were going to be staying and exploring and I decided to tag along.
Monday
morning the visitors center was vacant as we packed up for a overnight trip to the Asulkin Hut, a amazing shelter built at the base of alpine surrounded by glaciers and big peaks. It was our friend Rays 50th birthday which coincided with a full moon so we felt there couldn't be a better place for such a monumental day in his life. After 7 miles of skinning under dark gray clouds we finally reached the hut which protected us from the howling winds and made plans to take advantage of potential clearing in the late evening and ride powder under the light of a full moon. Well the moment we made the plans we cursed ourselves because when the clouds did part it was only for a few minutes and we never got to take those runs. The next day we lapped low angle trees in fear of avalanche conditions and made our way back to the Rogers Pass visitors center were both Mike and I said goodbye to Ray and rested in anticipation of a promising forecast.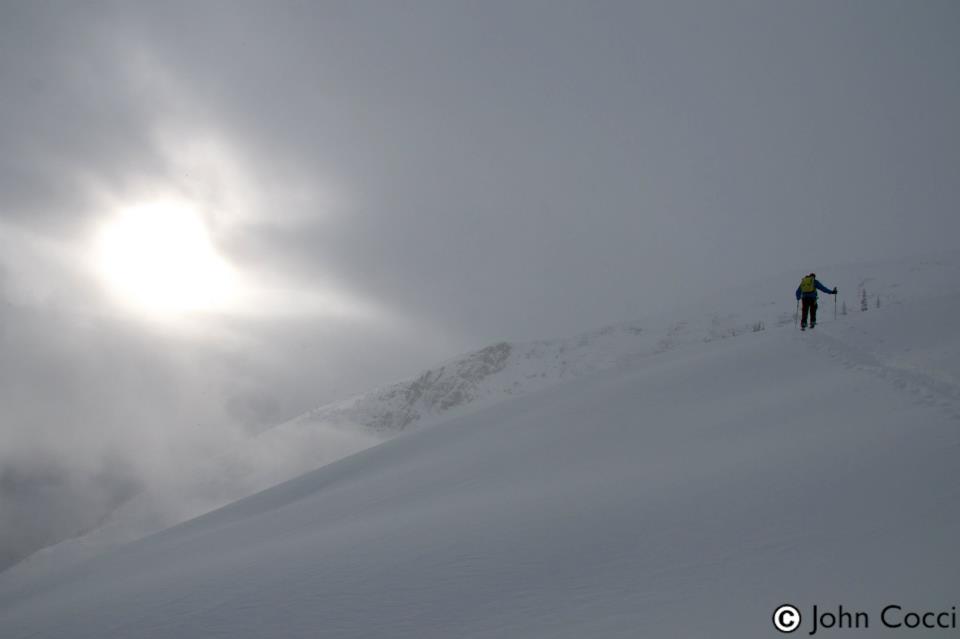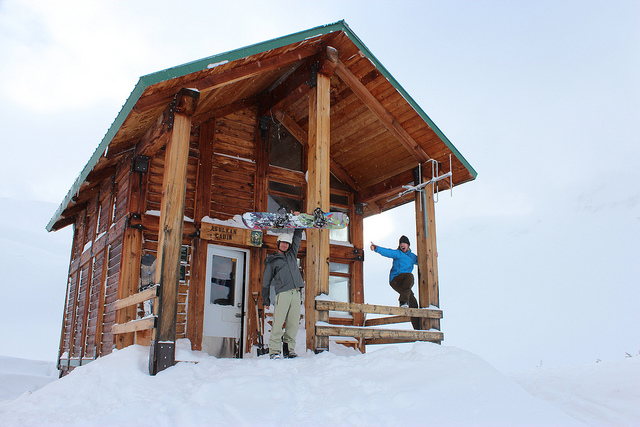 Wednesday
dawned bluebird as we put on our skins and started hiking towards a peak referred to as Video. We had heard nothing but good things about the area and we were drooling at the thought of seeing the Selkirks from a summit. It took a lot of work as we took turns breaking trail until finally reaching the top and the views were jaw dropping. The terrain around us was limitless and could be considered similar to some parts of the alps with 2000 foot couloirs followed by 4000 foot avi swaths that took you directly to the road. We took two laps on Video with a local who informed us "Conditions like these only happen 10 days out of a season". By the end of the day our legs were worked, skinning 6500 vertical feet in total.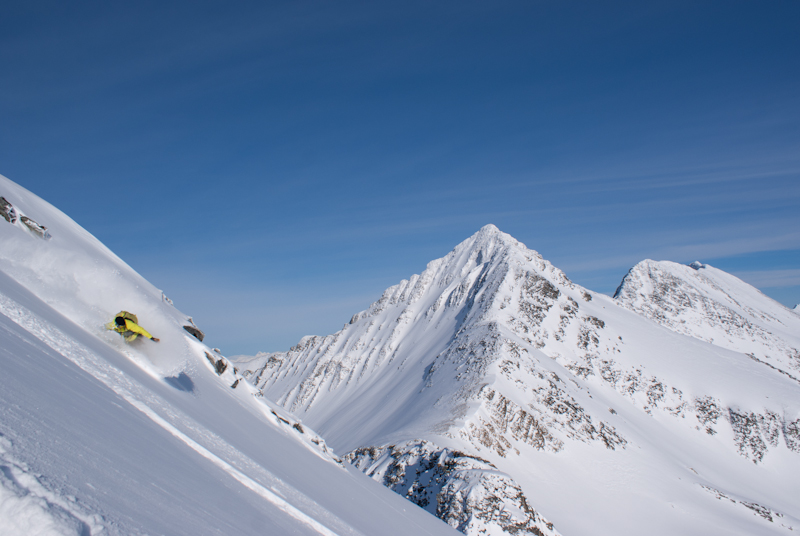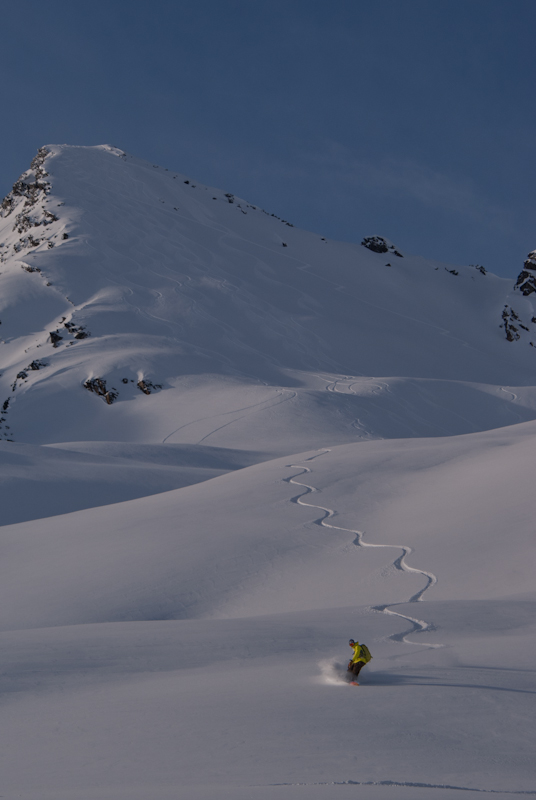 Thursday
we went for the SW face of Cheops under high clouds. We intended for the day to be short so we could catch a greyhound buss from Rogers Pass at 5:30 p.m. so we started around 7:30 A.M. We kept a brisk pace finally reaching our high point of about 10 feet under the summit ridge stopping only because we were wallowing in chest deep snow. The run was a breathtaking 5000 vert of untracked powder all the way back down to the road where we unintentionally had to hike 7 miles back up and over Rogers Pass to the visitors center nearly minutes before the bus arrived.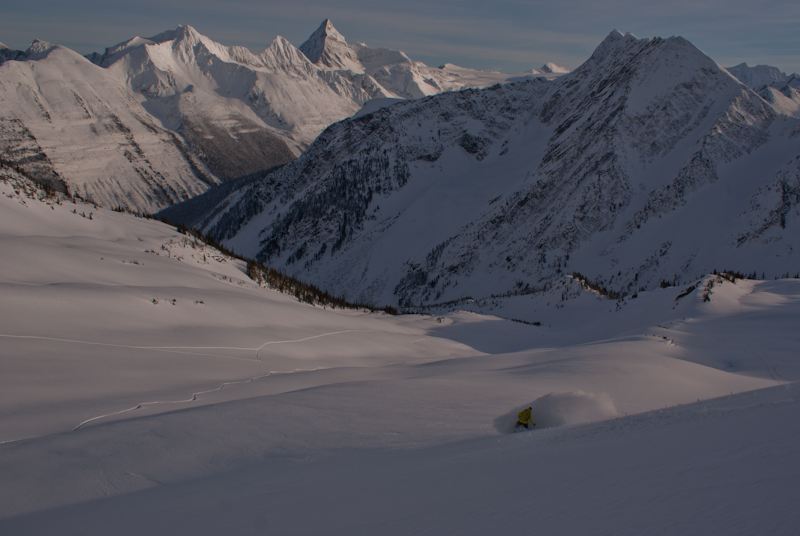 Then back to Cascadia for the storm of the year