When Ryan and Pow arrived up at Arthurs Pass the decision was made to go check out an area called the Devils Punchbowl which we would have to follow a climbers trail up if we wanted to skirt around the 300 foot waterfall.
After clawing our way up steep vegetation for around 2000 feet we finally made it into alpine.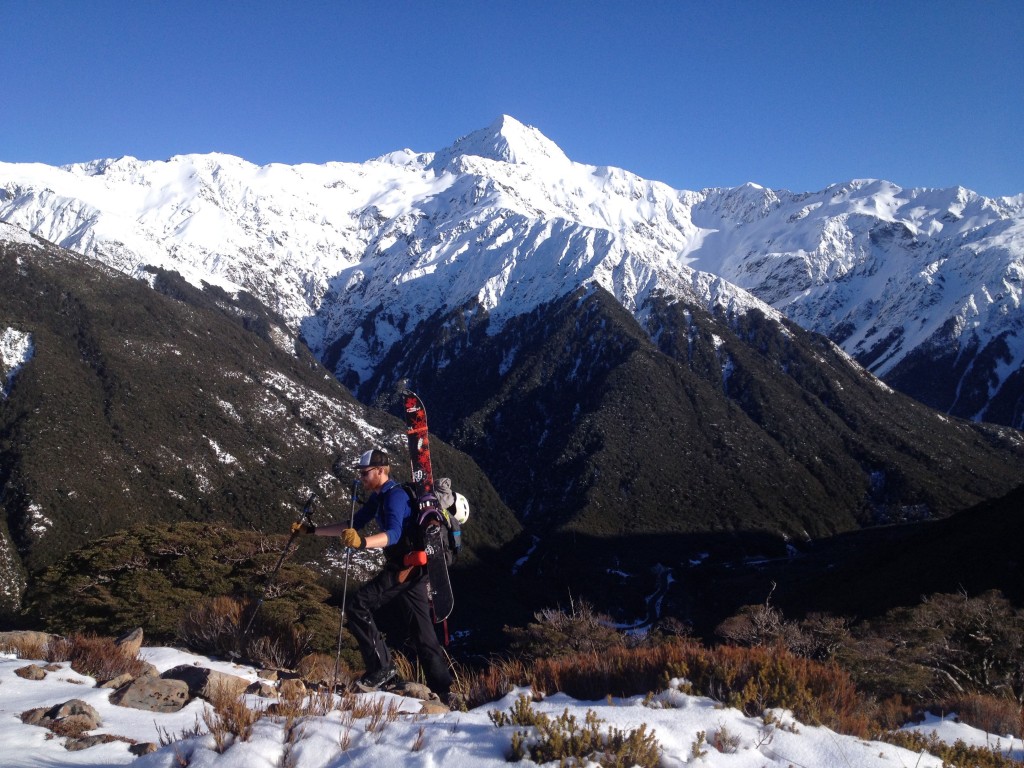 Arthurs Pass is a Rad place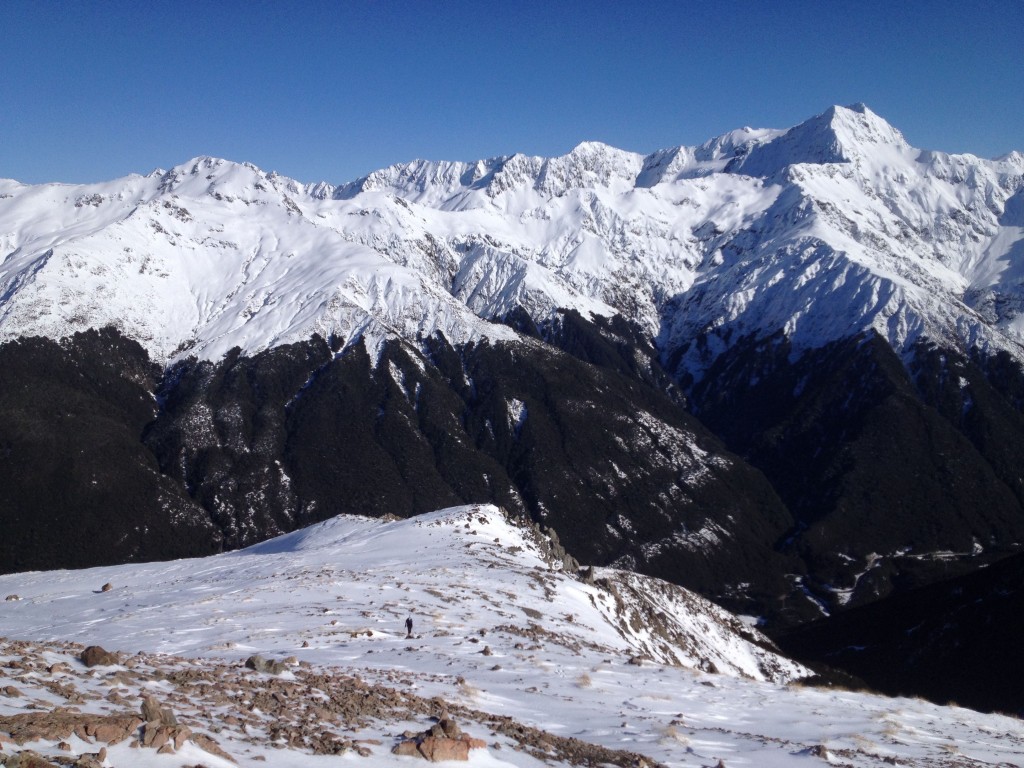 We set our eyes on a couloir on the midright hand side of this photo.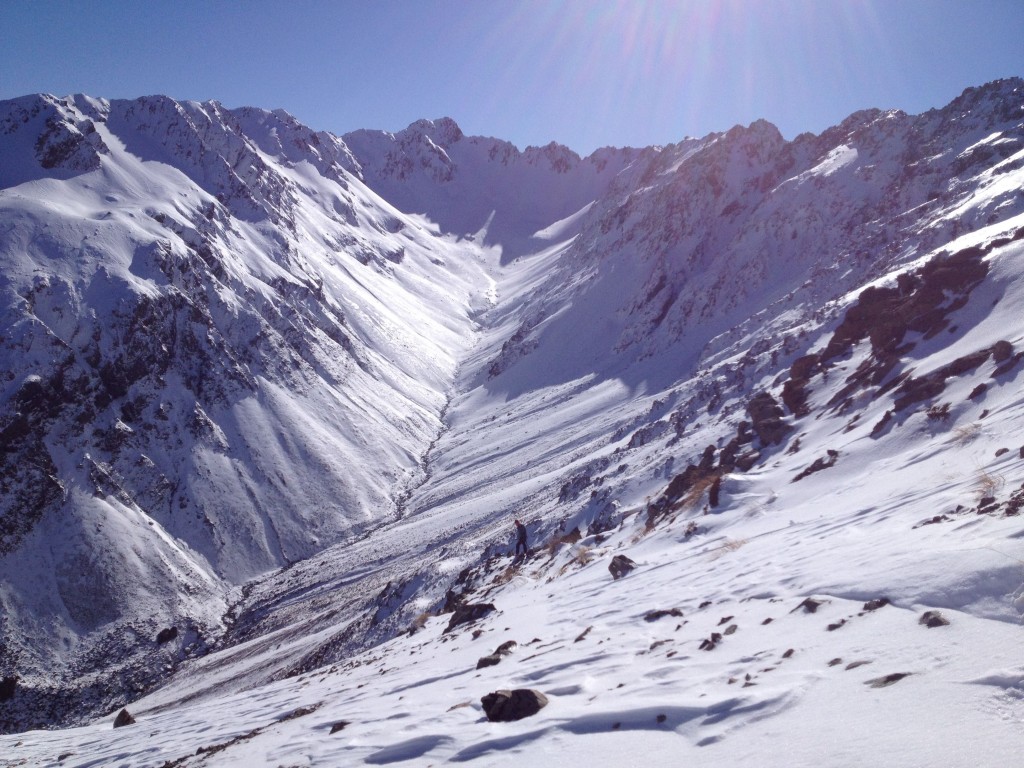 We were hoping for good riding conditions and found firm wind buffet pow, a New Zealand specialty.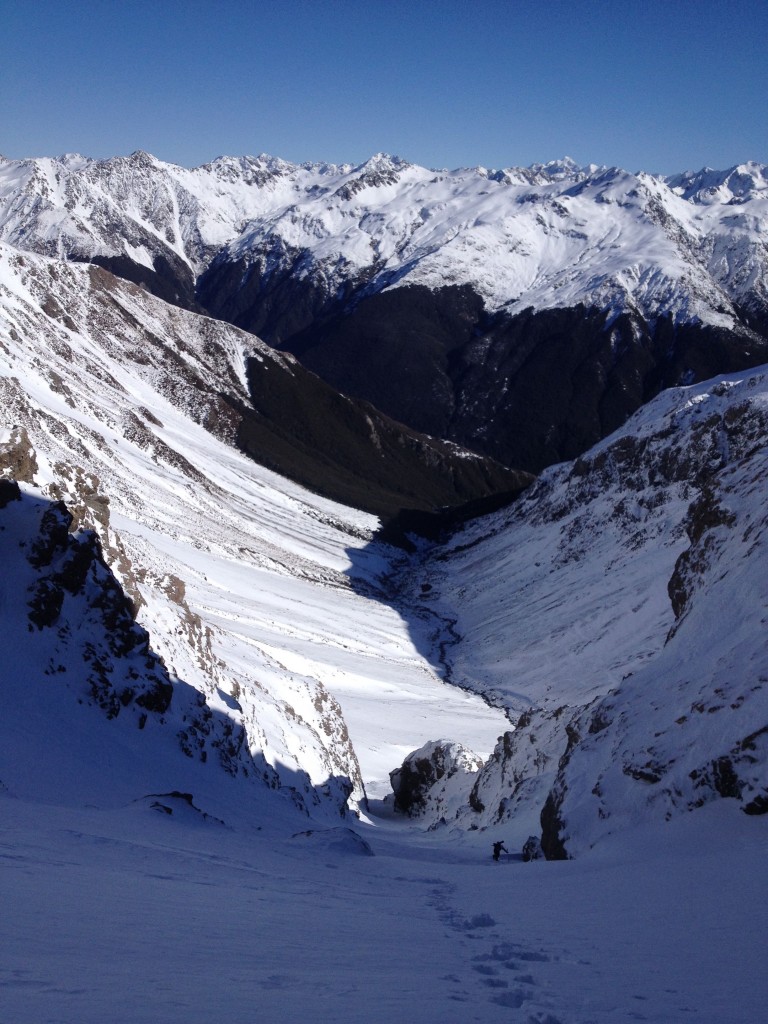 When we made it to the top of the couloir we got this view.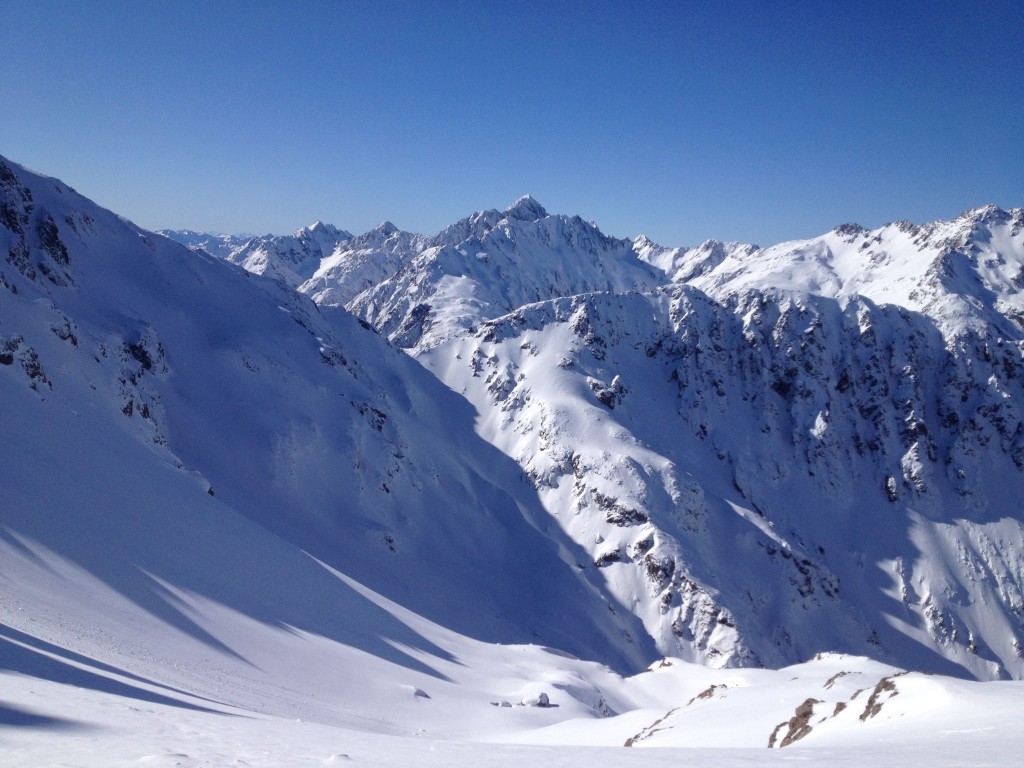 The ride down was edgeable and fun with barely enough coverage to make it to the valley floor if we dodged a few rocks.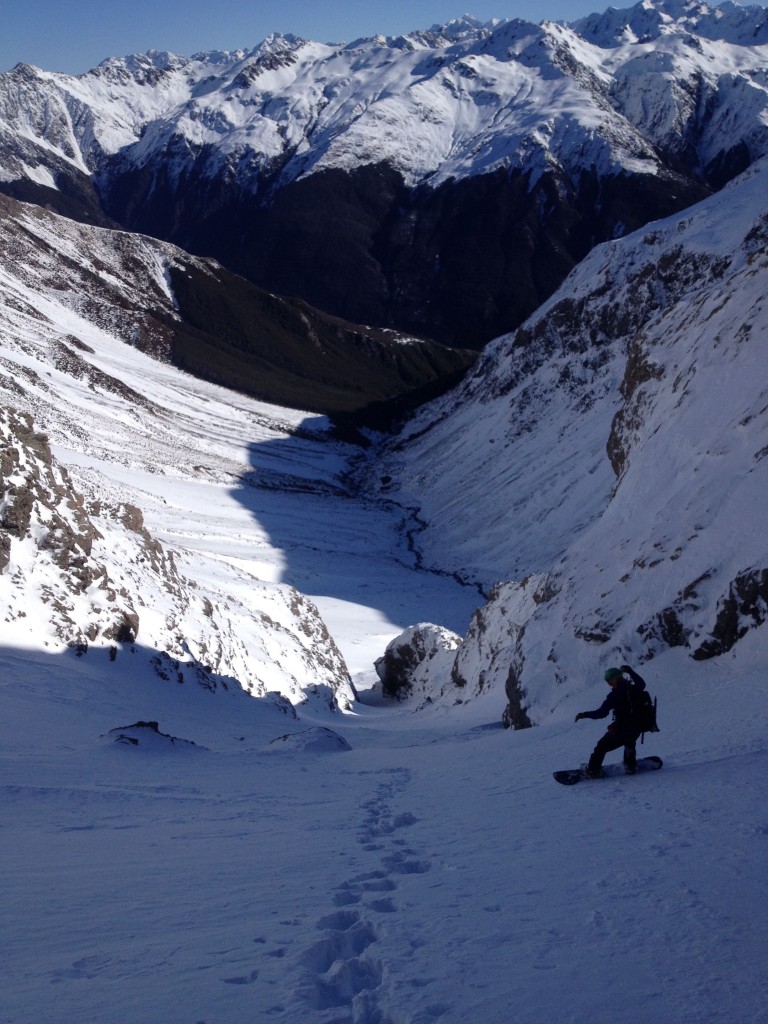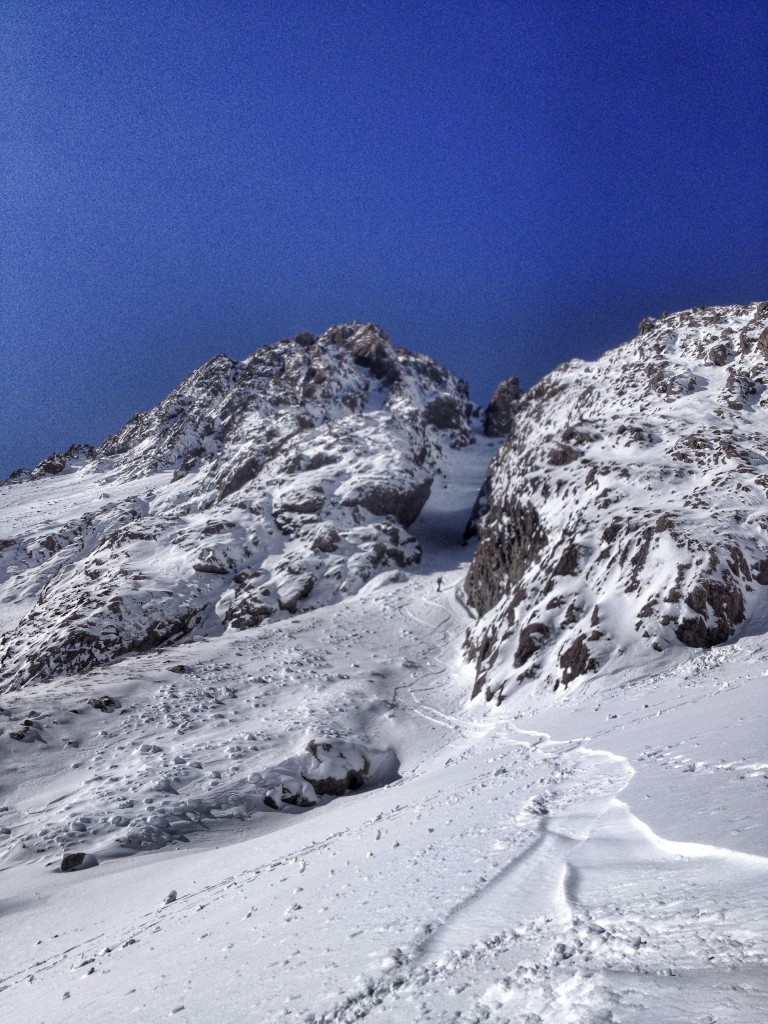 Once we made it to the valley floor we decided to head north towards the ridge line towards the summit of Cassidy which we could ride back to Temple.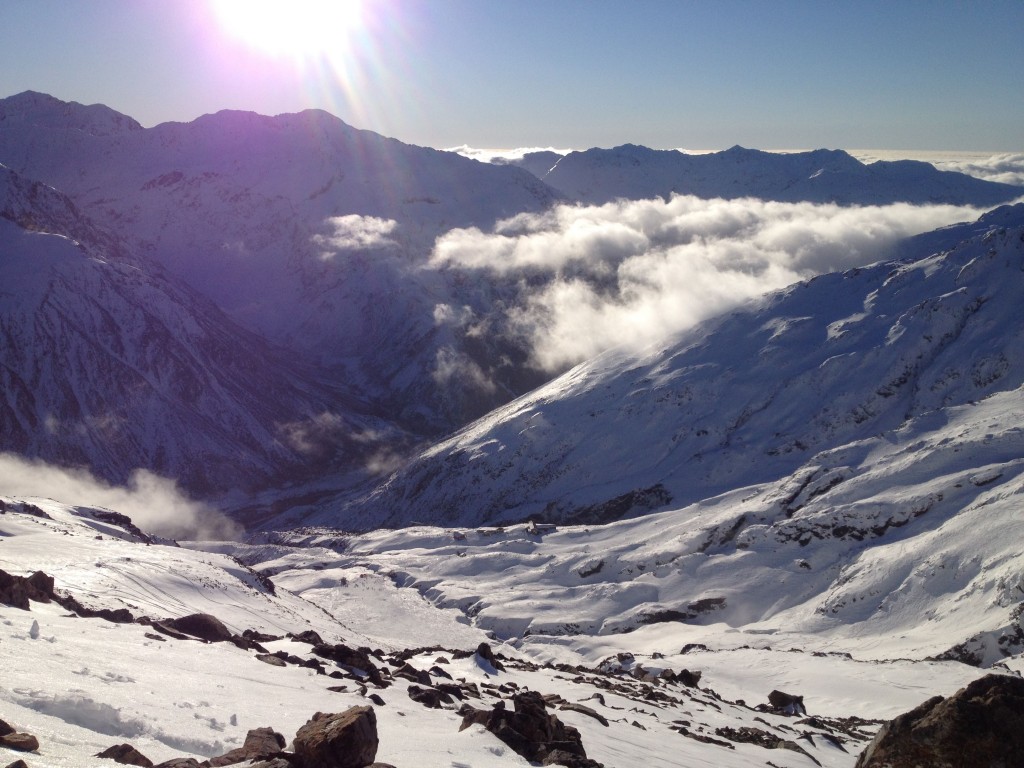 In the end we got sunset corn down to the resort and hiked down to the road in the dark.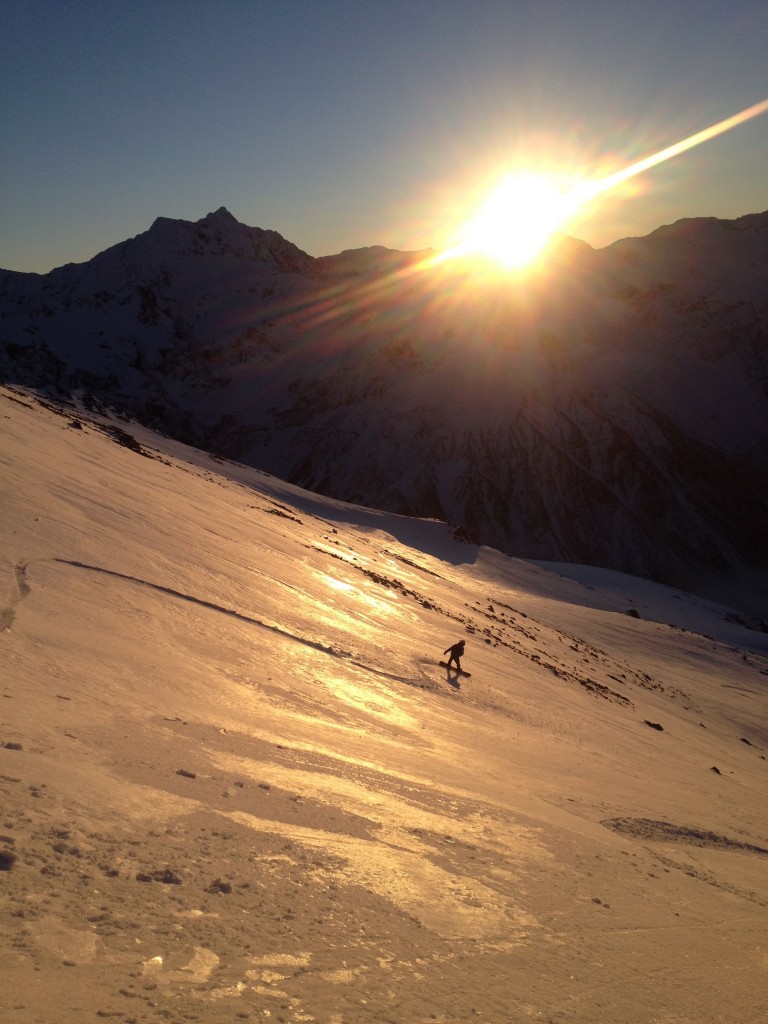 That night we met up with Yossi and decided we would go out and check the backcountry around Mount Cheeseman.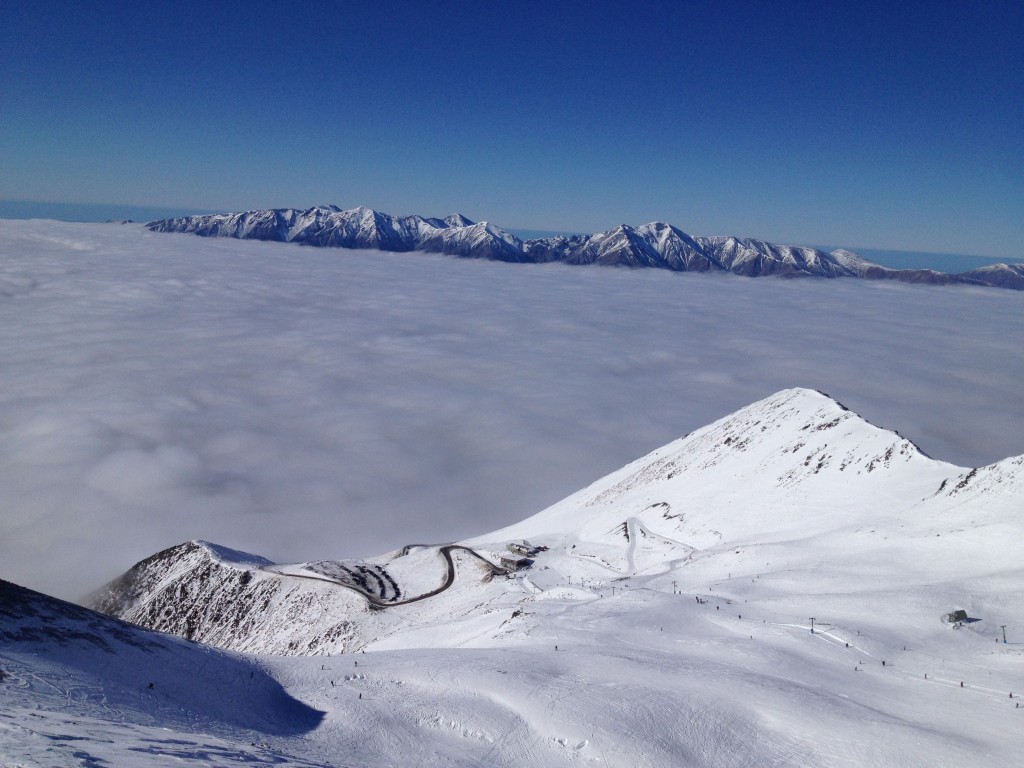 The line that caught are eyes was the central face of Mt. Wall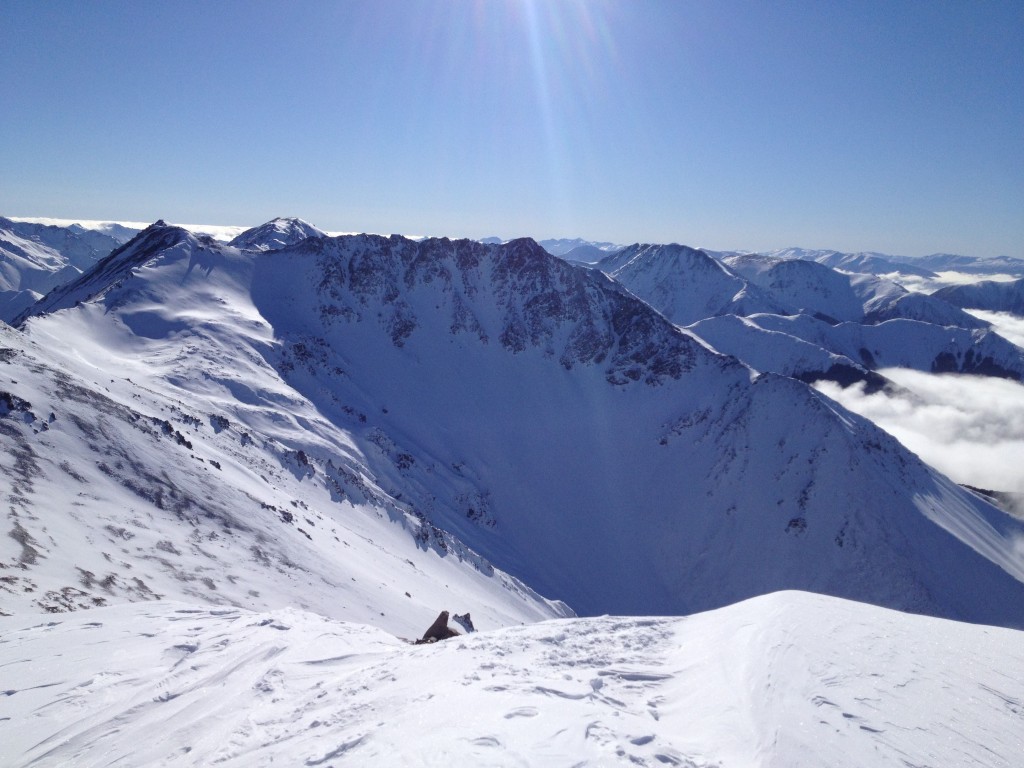 So we descended into the clouds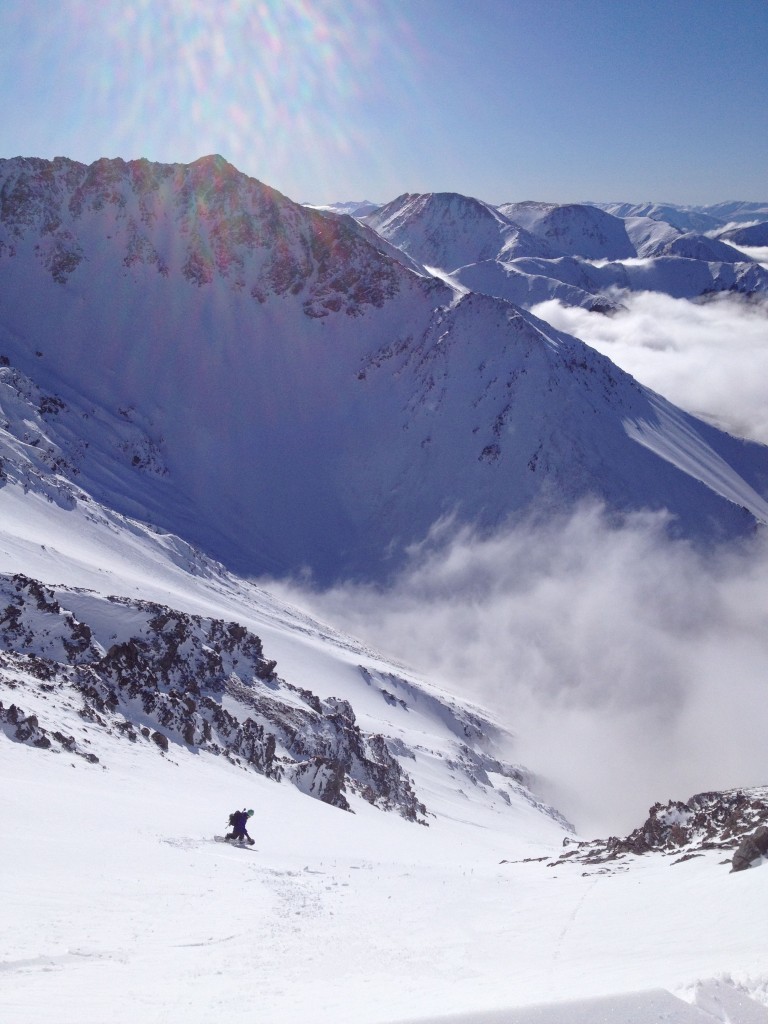 Then climbed right up the south face
From the summit we could see Broken River ski field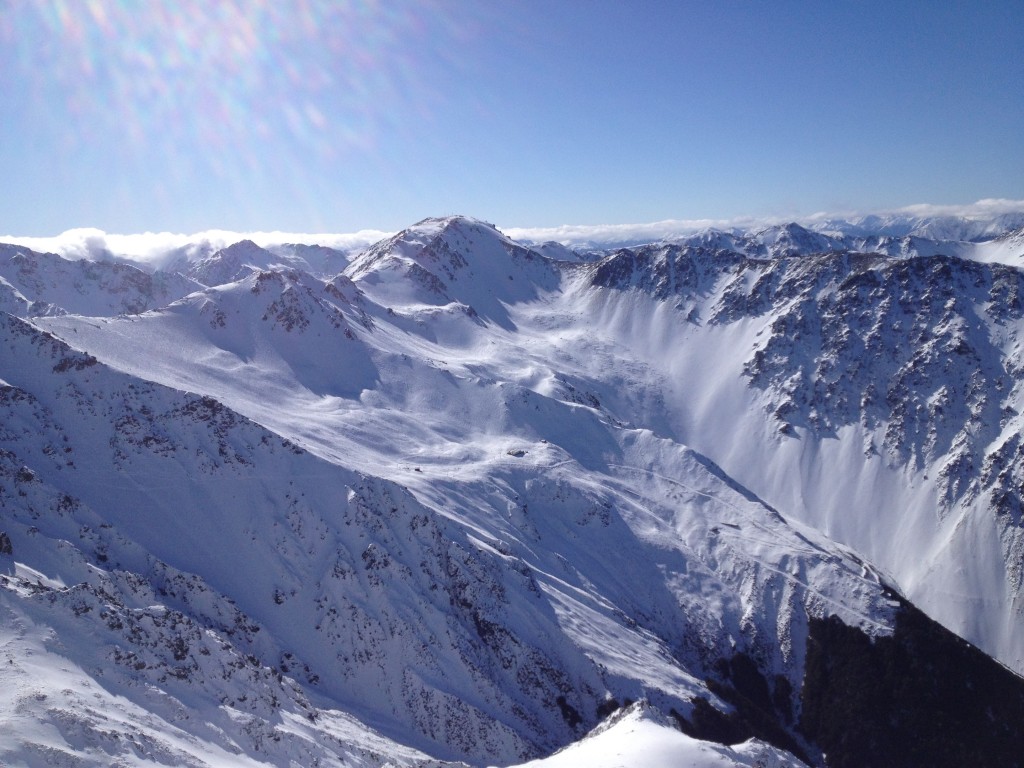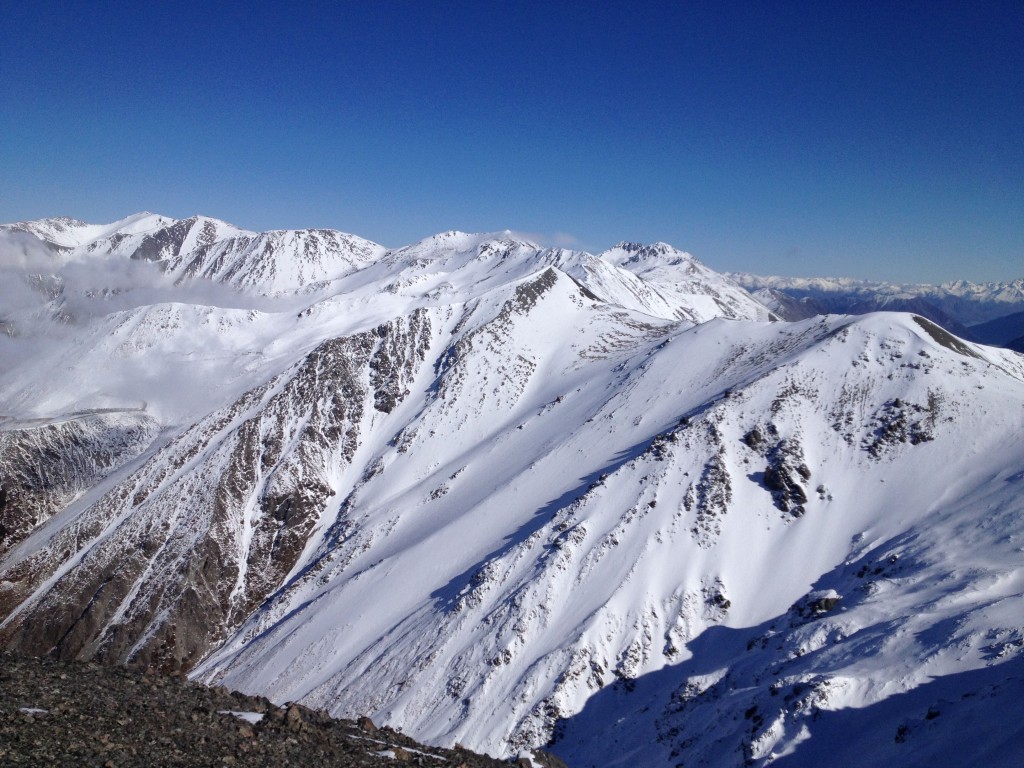 It turned out to be excellent snow.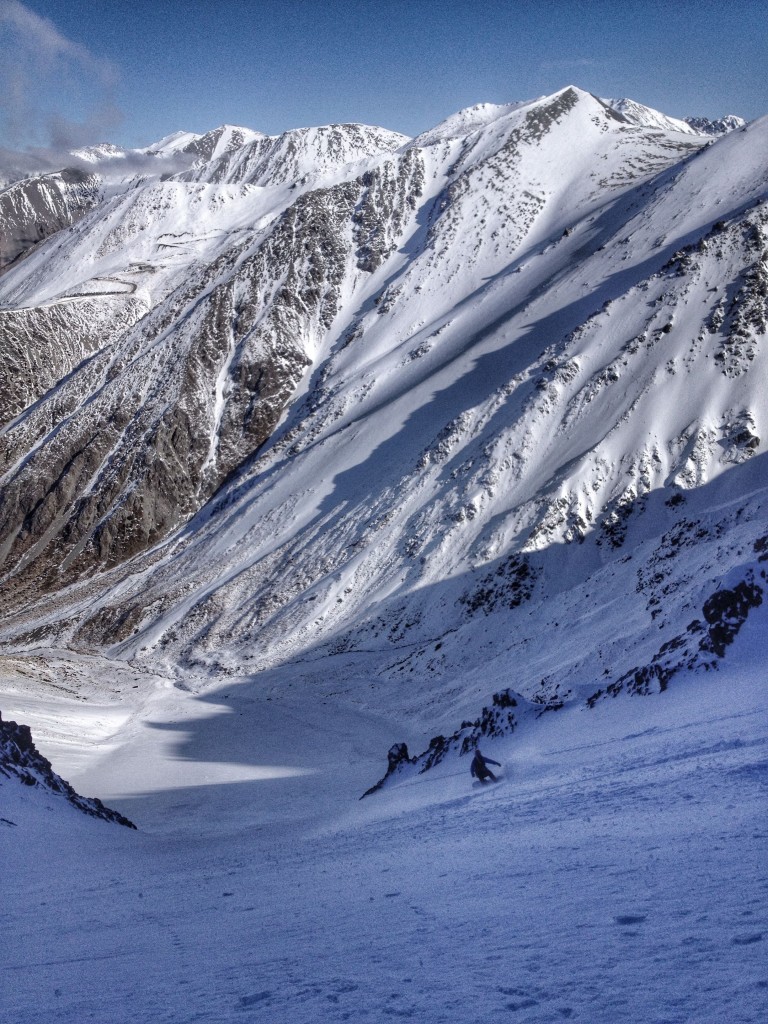 We rode down to the valley floor before hiking down the valley and traversing back to the access road and our car. It was an excellent mission.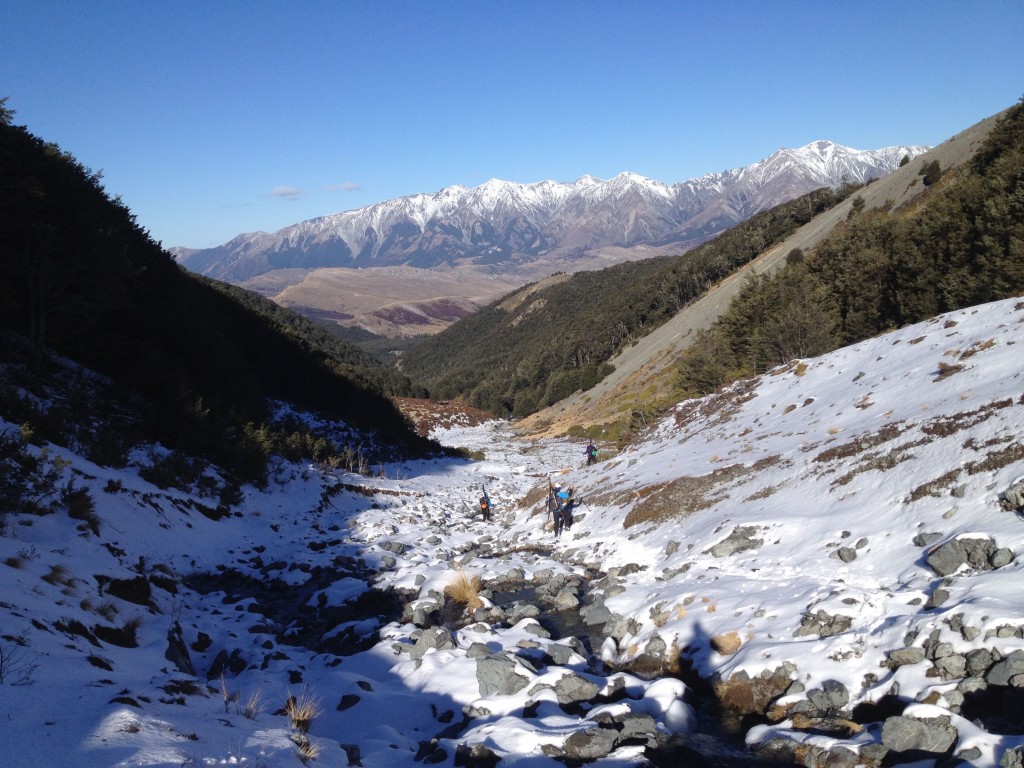 The next weekend we met up again for a mission near Mount Cook Climbing Mt. Dark and this time Ellie and Christine would be joining. It was a epic bushwhack up Bush Stream for 5kms.
Then we bivyed at the base of Mt. Dark.
The next morning we started around 5:00a.m. and dawned crampons the moment we hit the snow. It was firm and perfect for climbing and we were hoping by noon it would soften enough to be awesome skiing.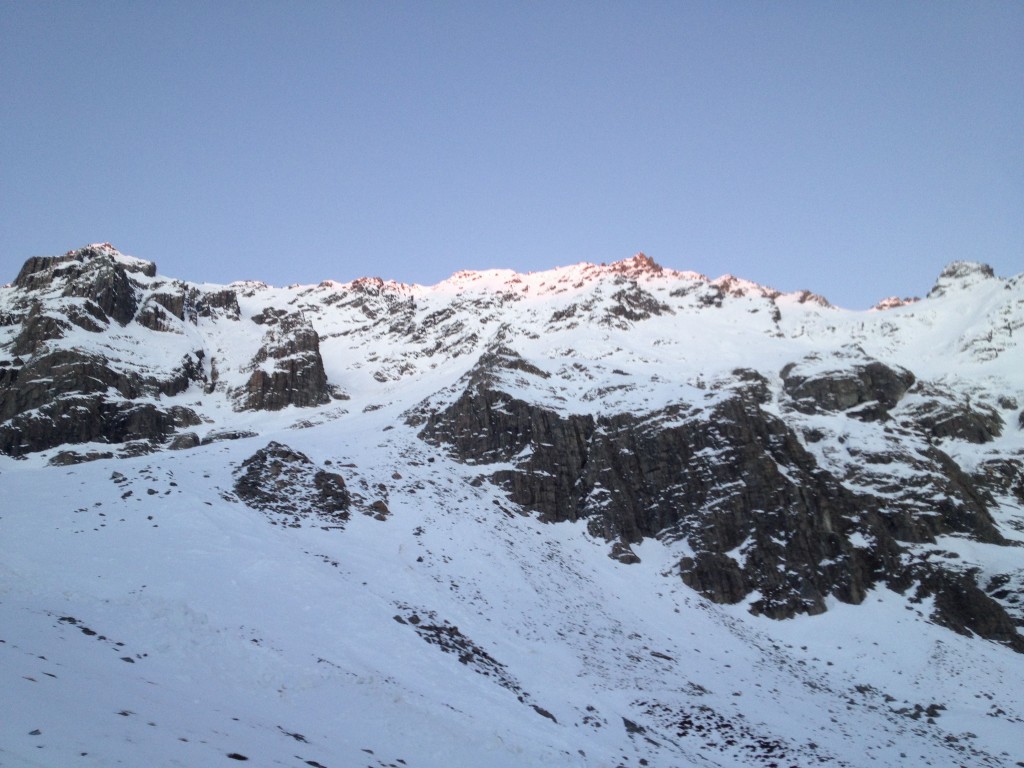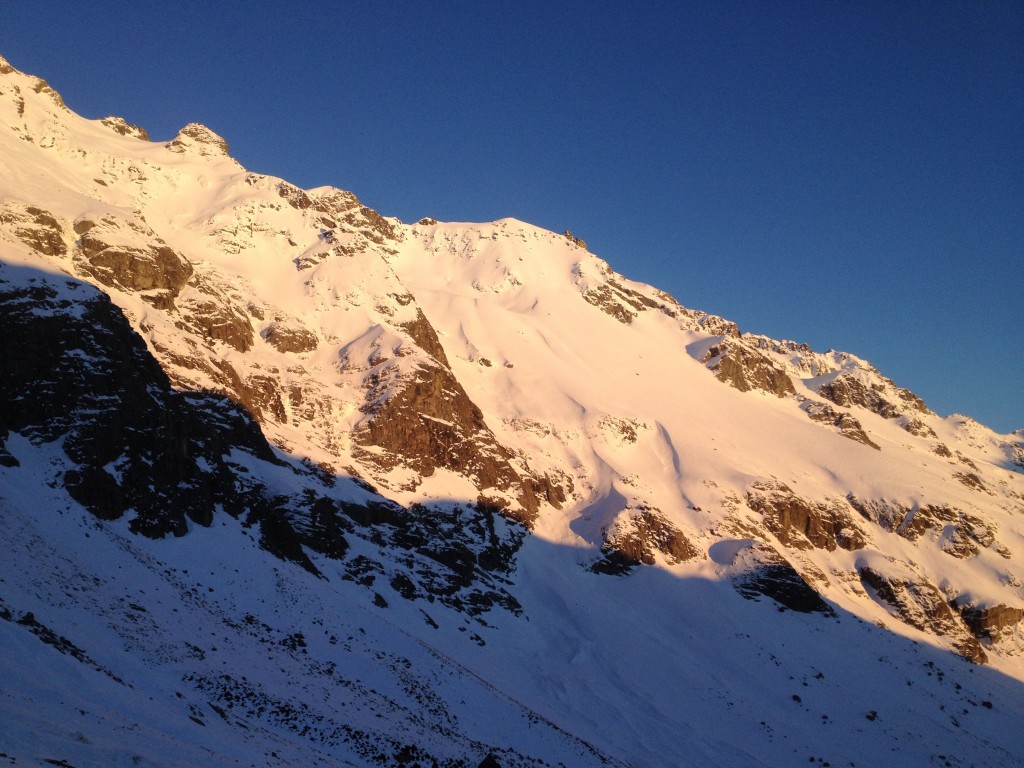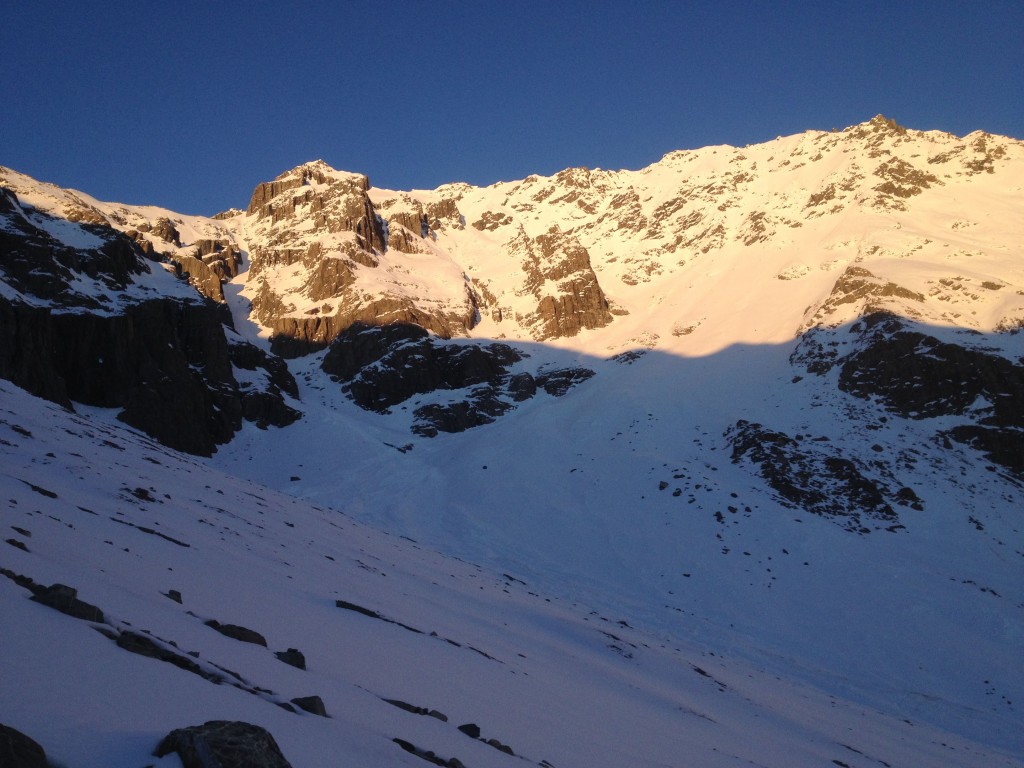 It wasn't too long before we were getting into the gnar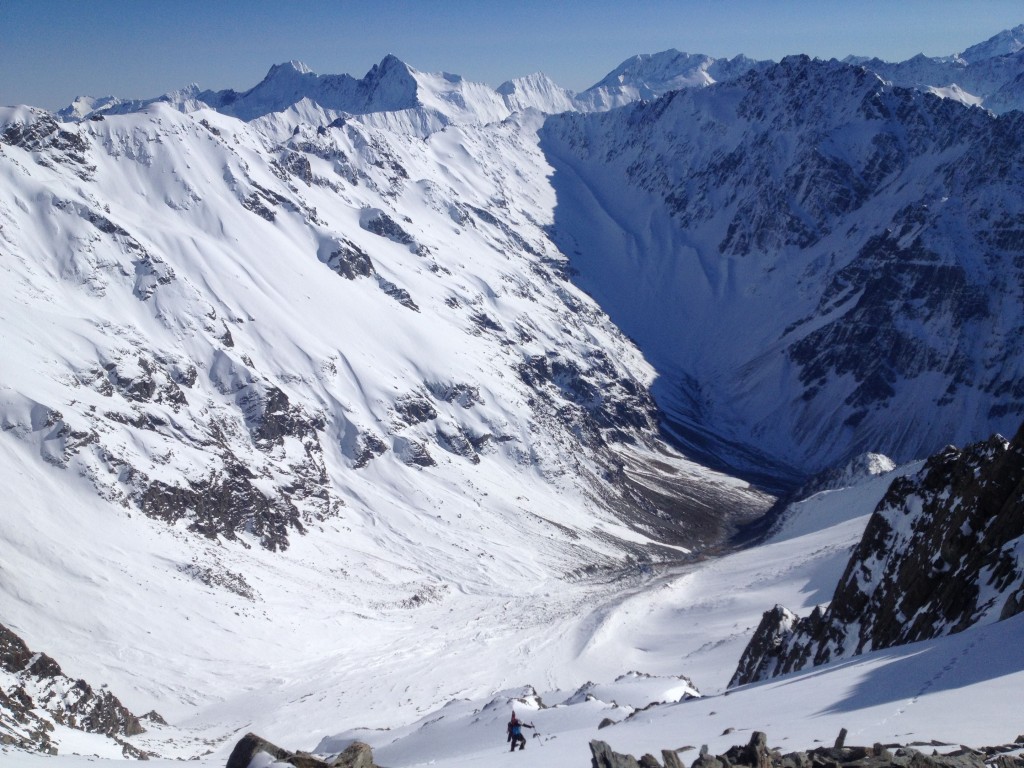 And all of a sudden we were looking at Mount Cook, the McKenzie Basin and a huge section of the Southern Alps.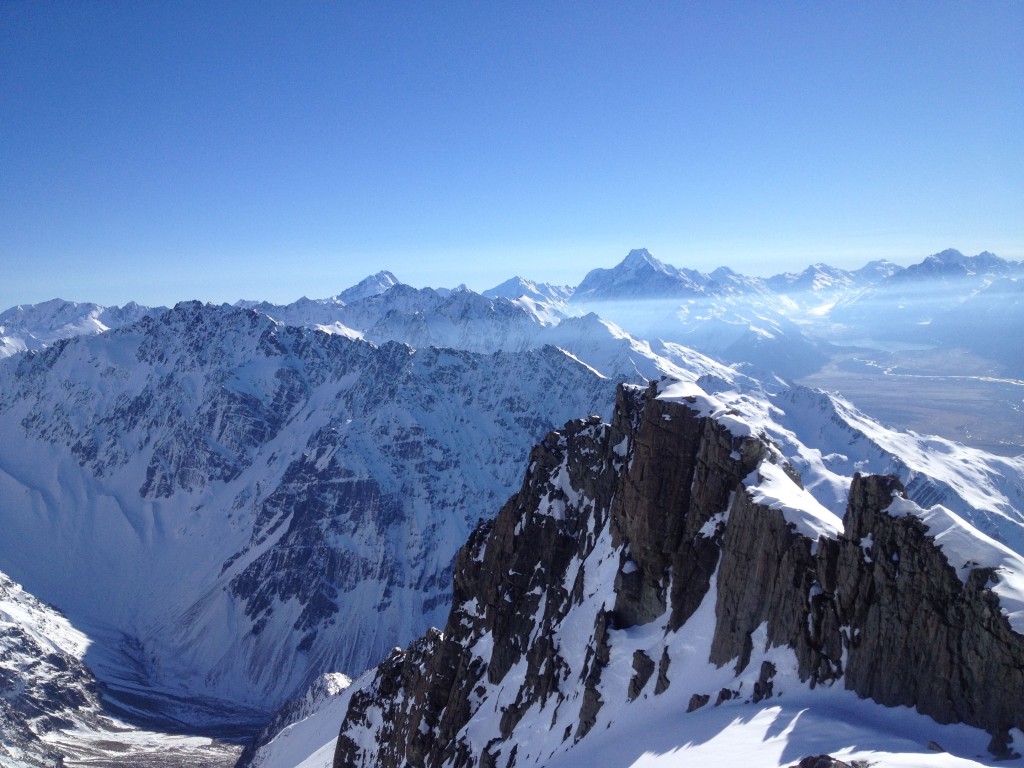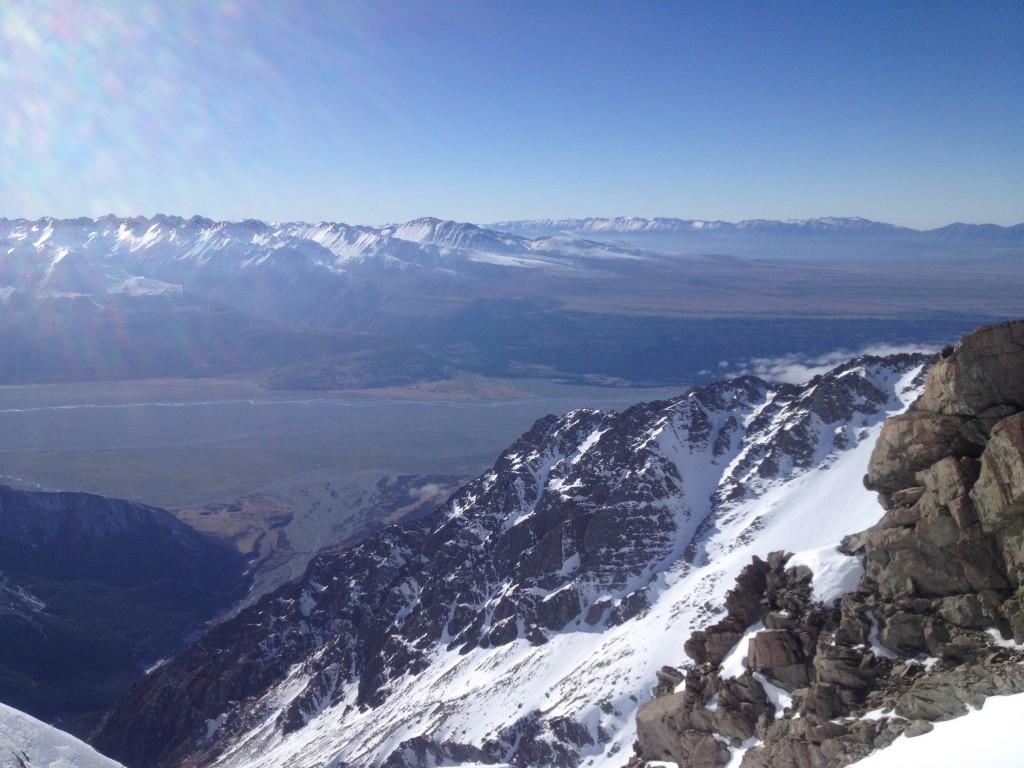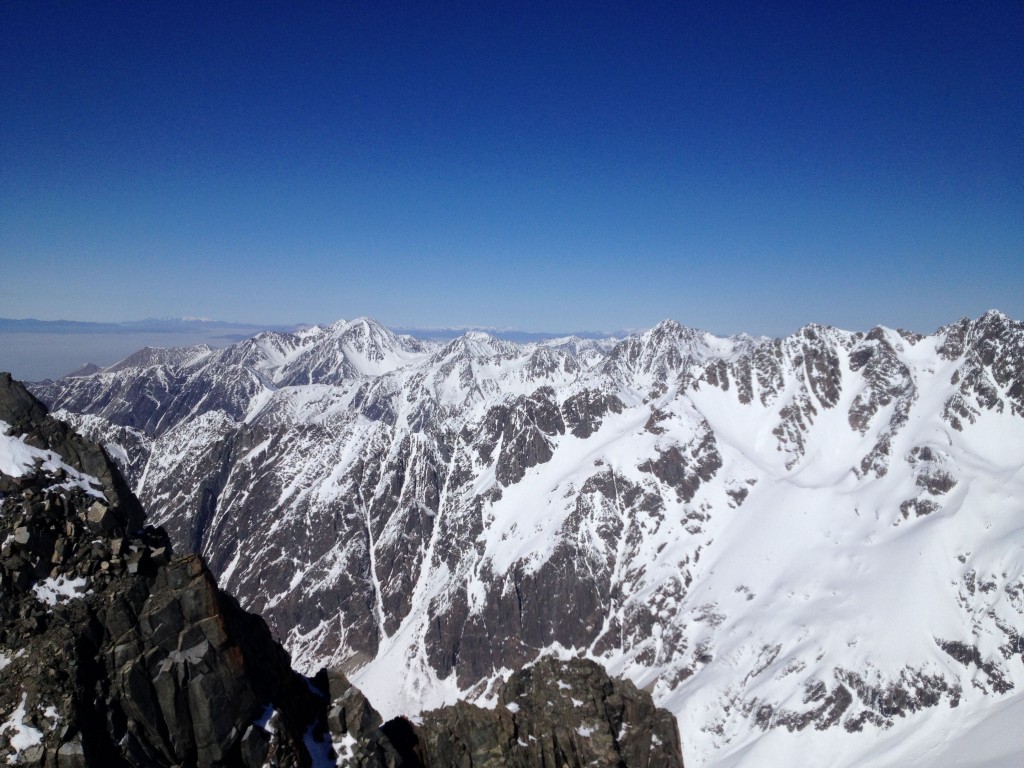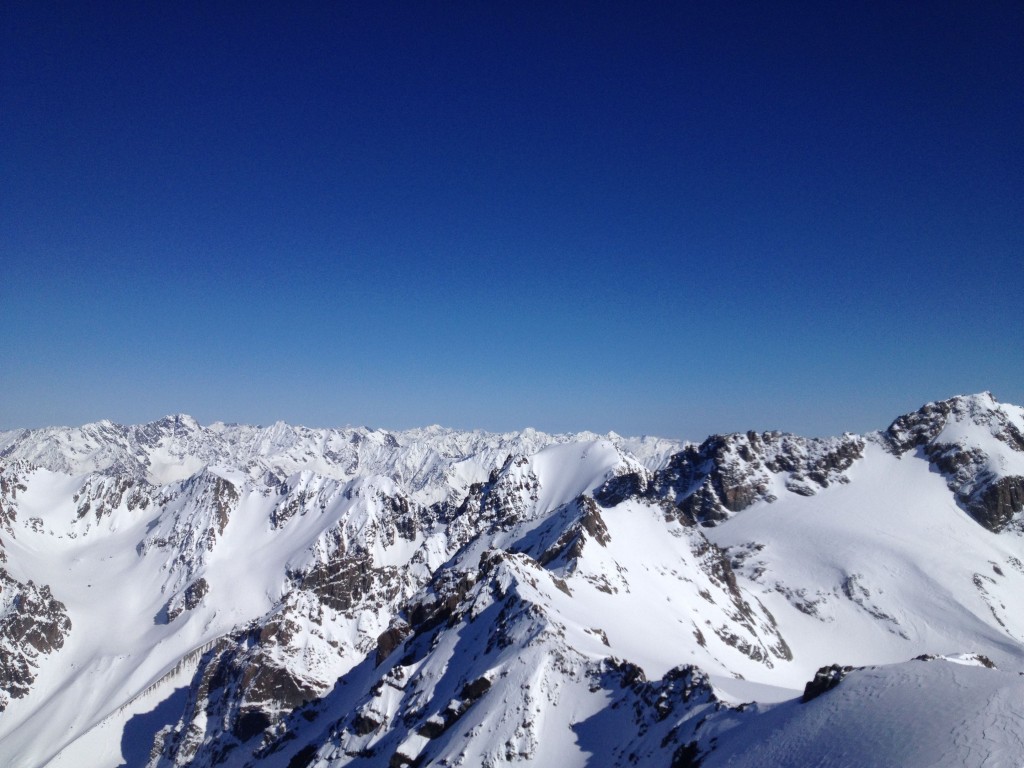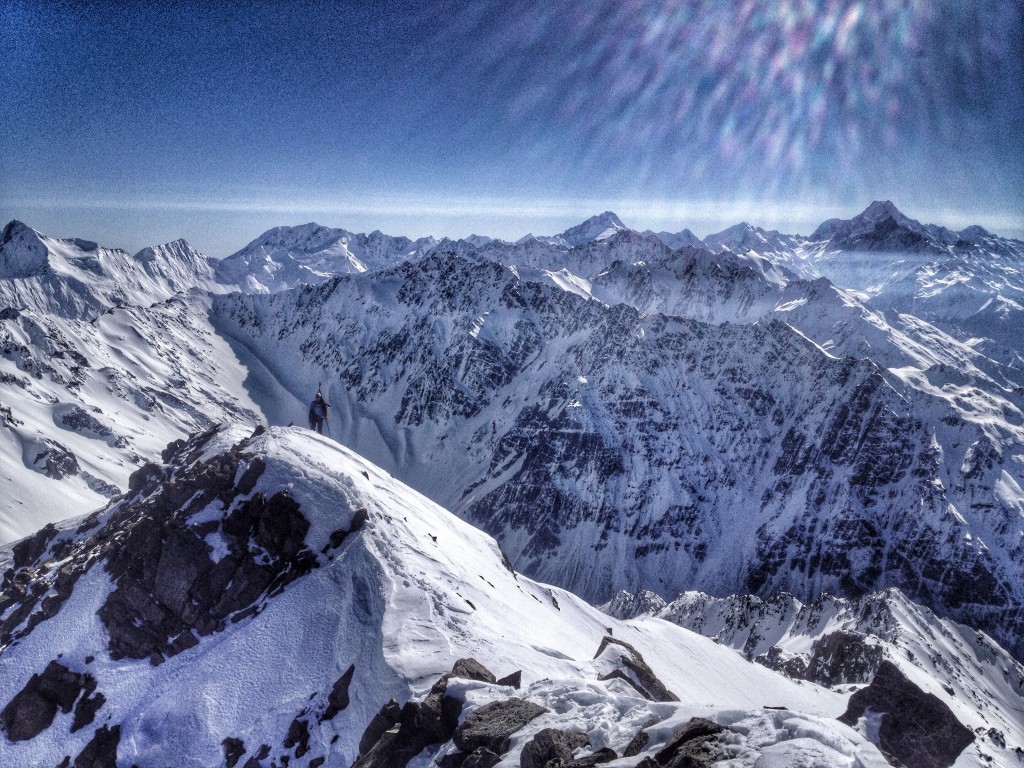 I was stoked on how the trip was going.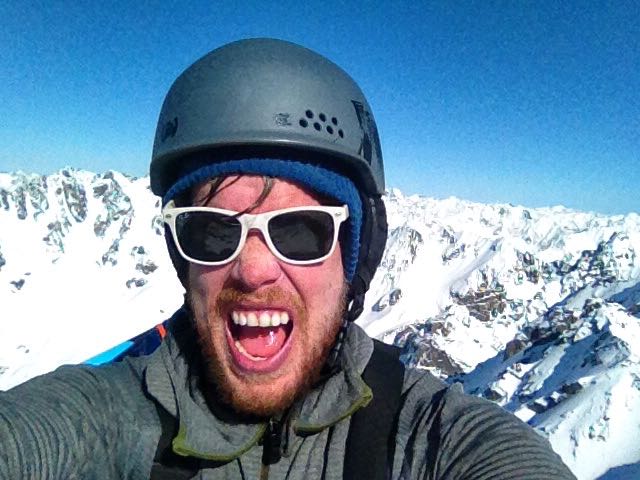 Then we rode the North face of Mount Dark.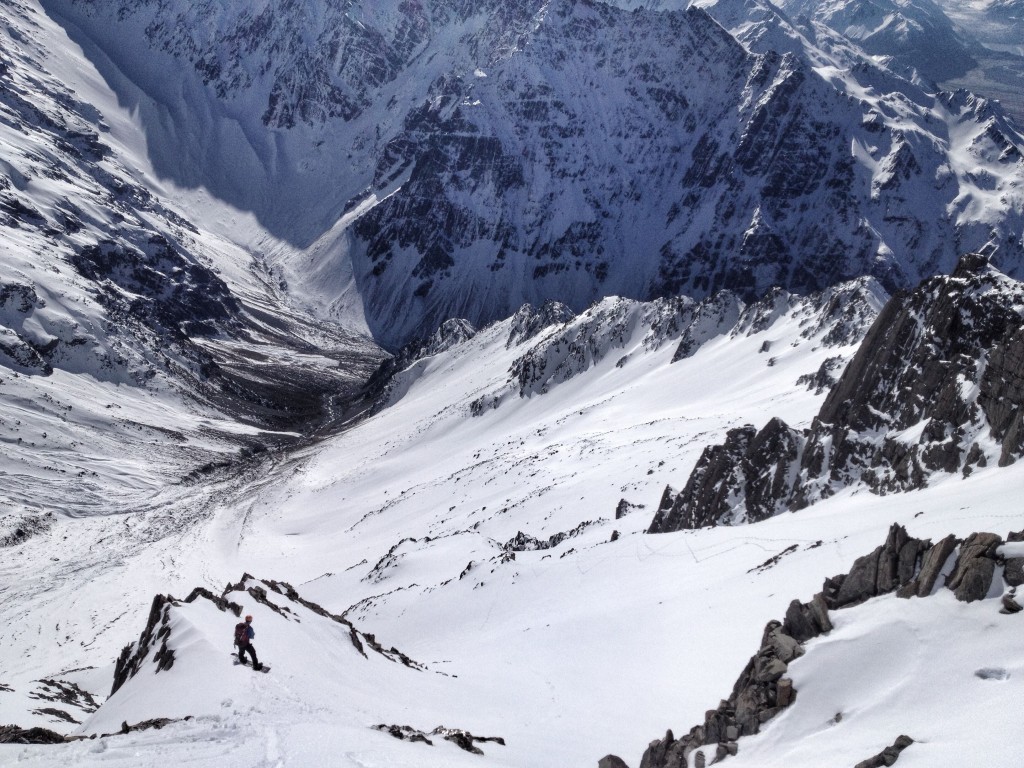 It was an awesome line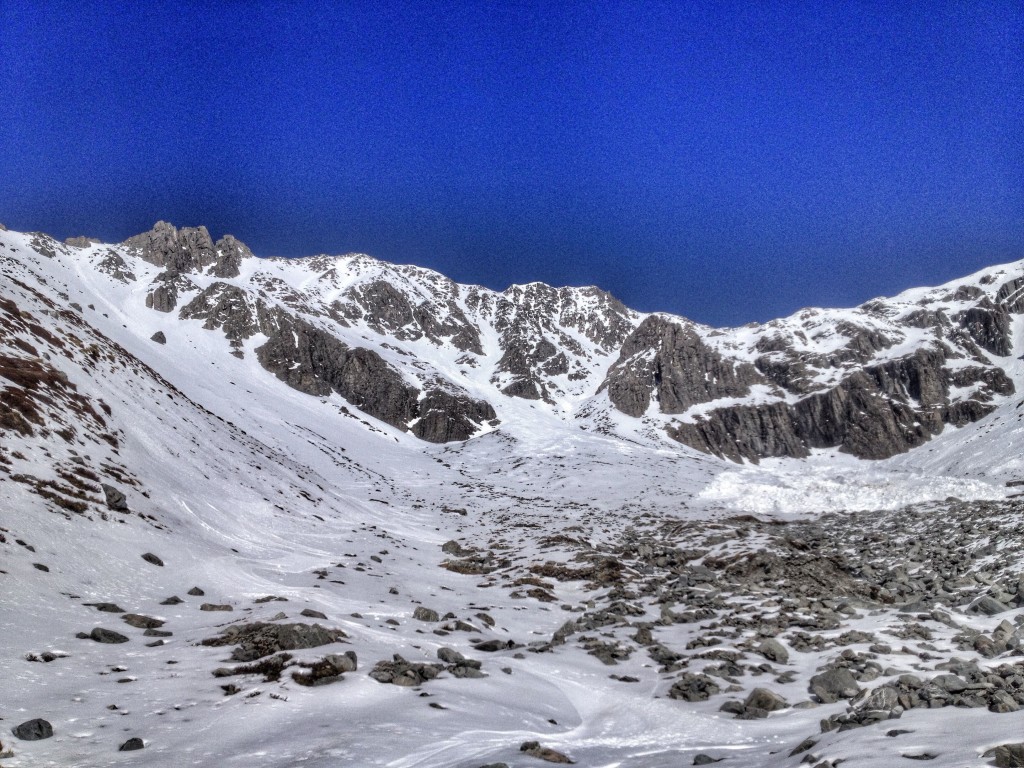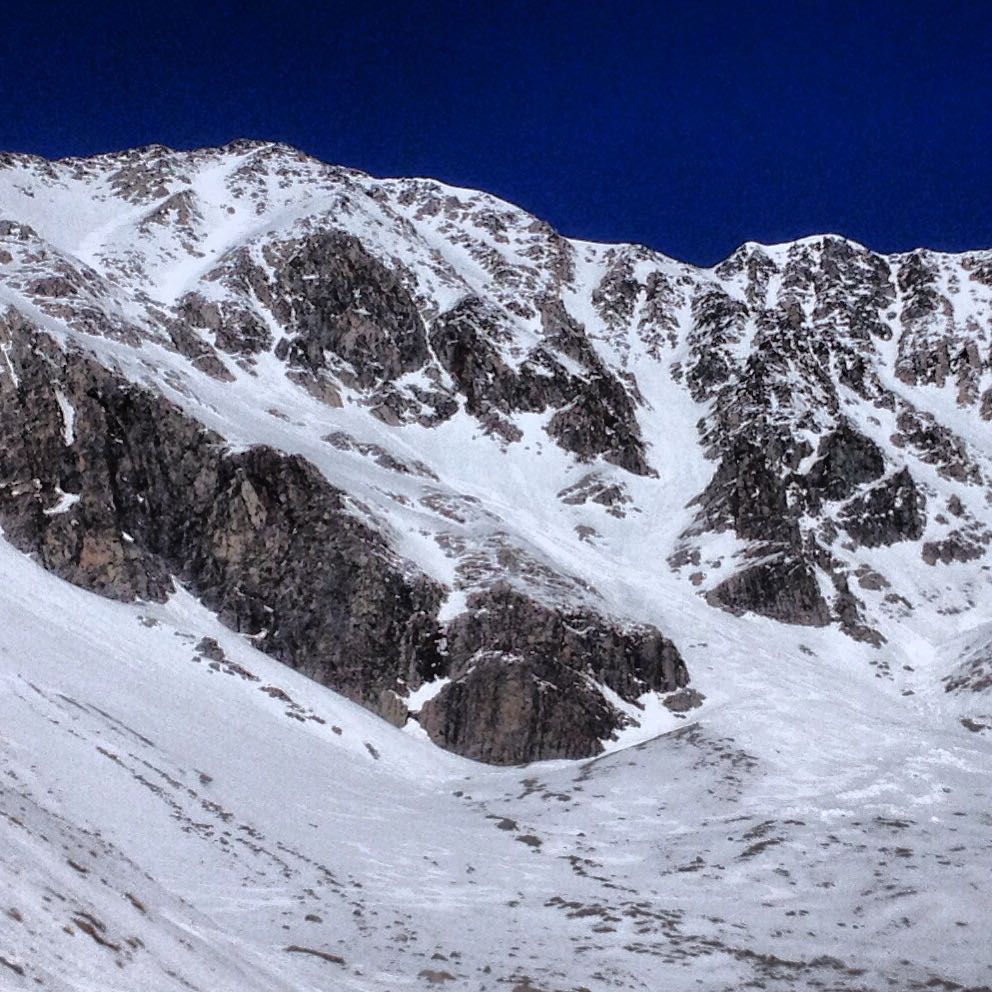 Then we crawled back out the valley to our cars waiting below.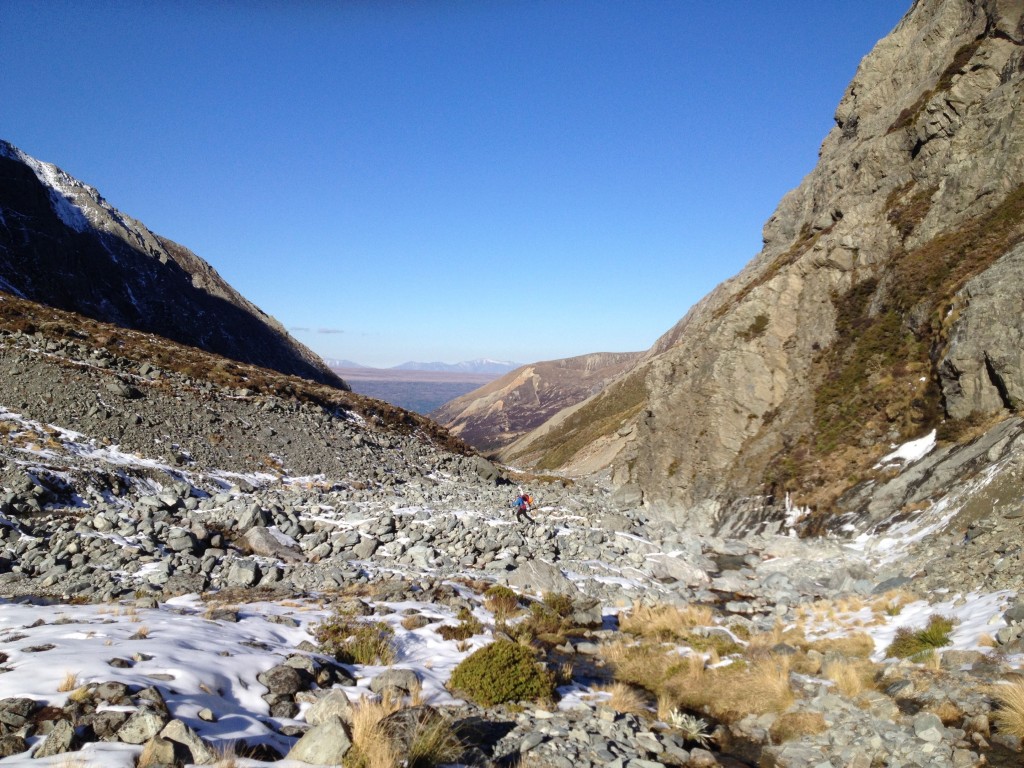 Conditions were pretty dire all around New Zealand without any precipitation for two weeks but Estee and I decided to head back to Porters and check out the situation.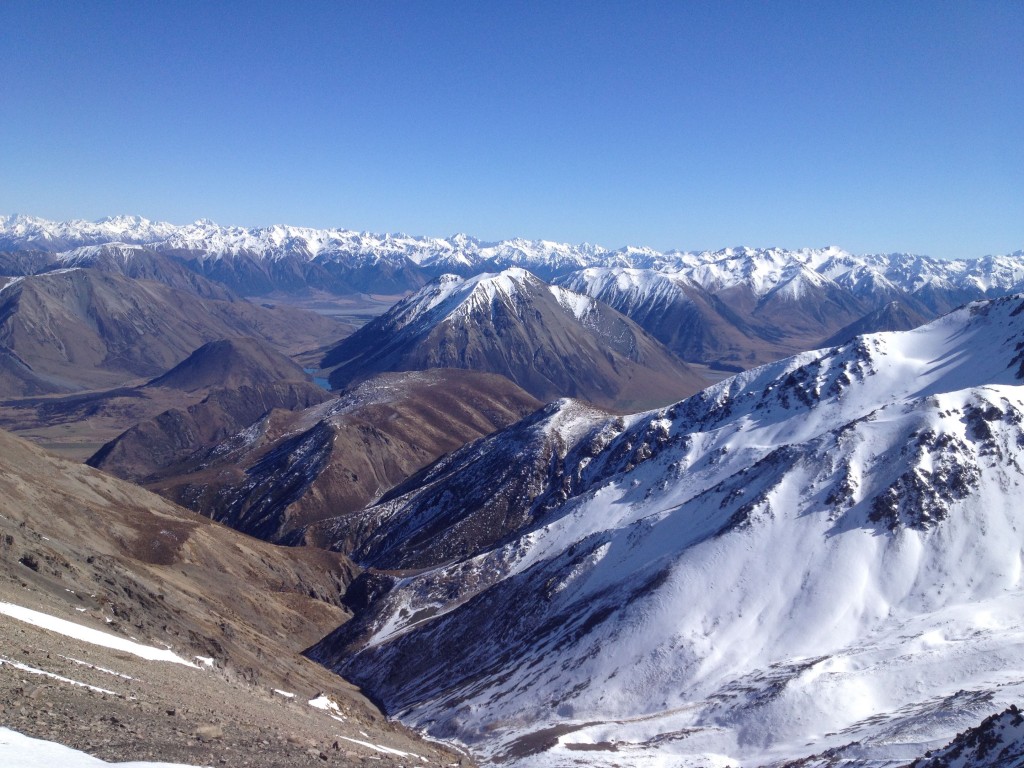 But Crystal Valleys SE slpoes still had good coverage.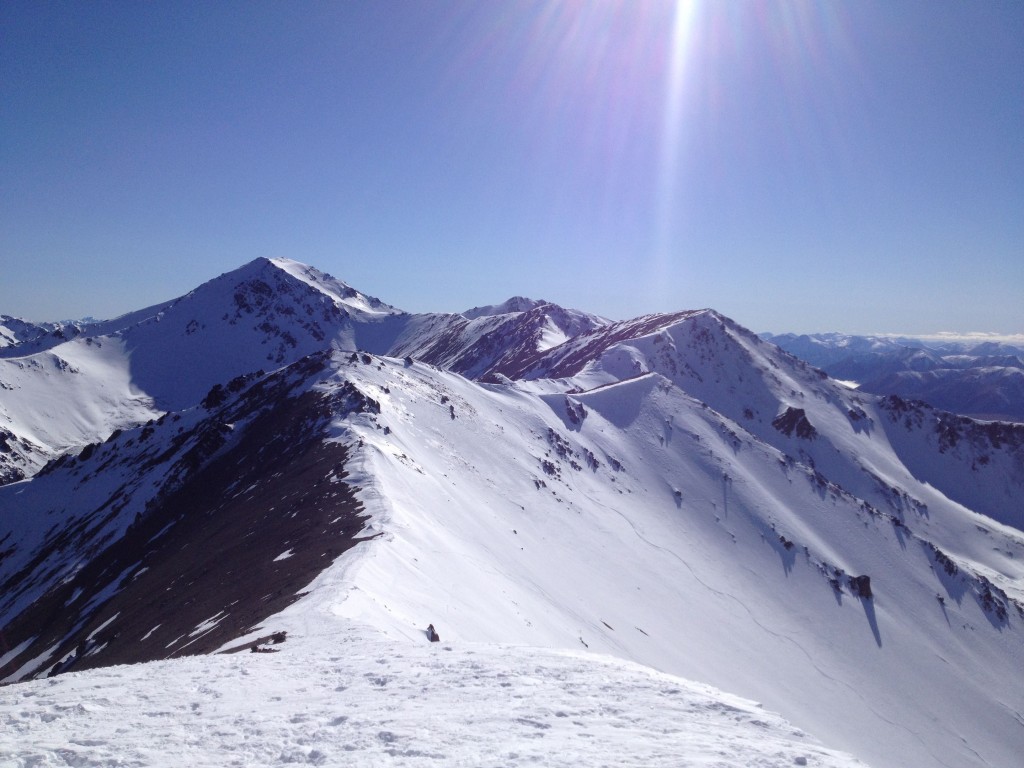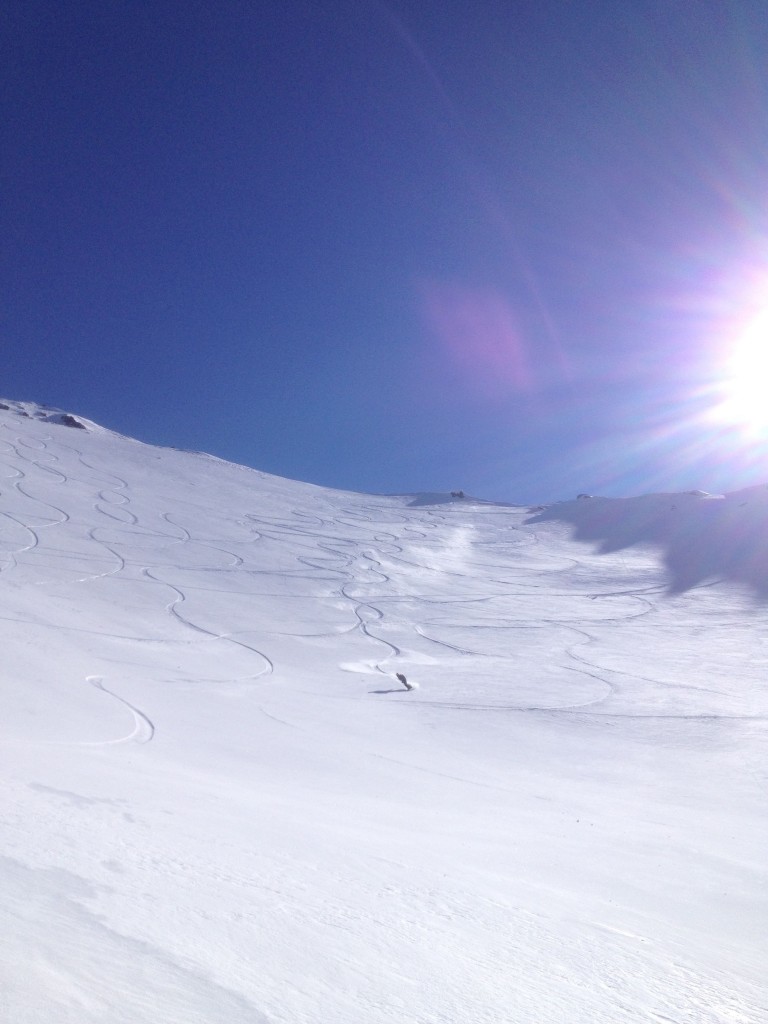 It was awesome checking out the mountains but the conditions were getting pretty dire.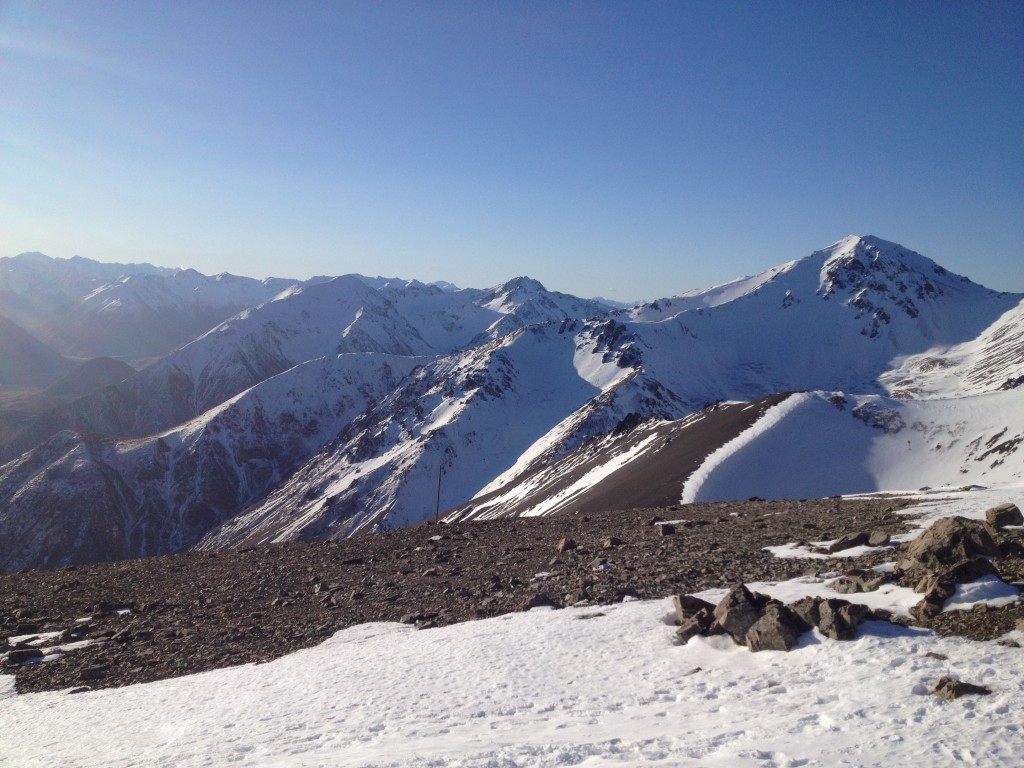 It was time to head to Australia and meet up with Adam West and hang at the OZ Splitfest.