Look at social media sites during January and it is almost guaranteed you will see at least one photo of powder skiing in Japan and this is what sucked me in. I had the good fortune to be invited to a friends place to experience ski bumming and lift riding during for 5 weeks during the 2015 season and as for resorts it was some of if not the best resort riding with easy access pow laps day after day, a week after a storm. I was hooked and bought a ticket for the full extend of a visa aka 90 days from mid December to February 2016.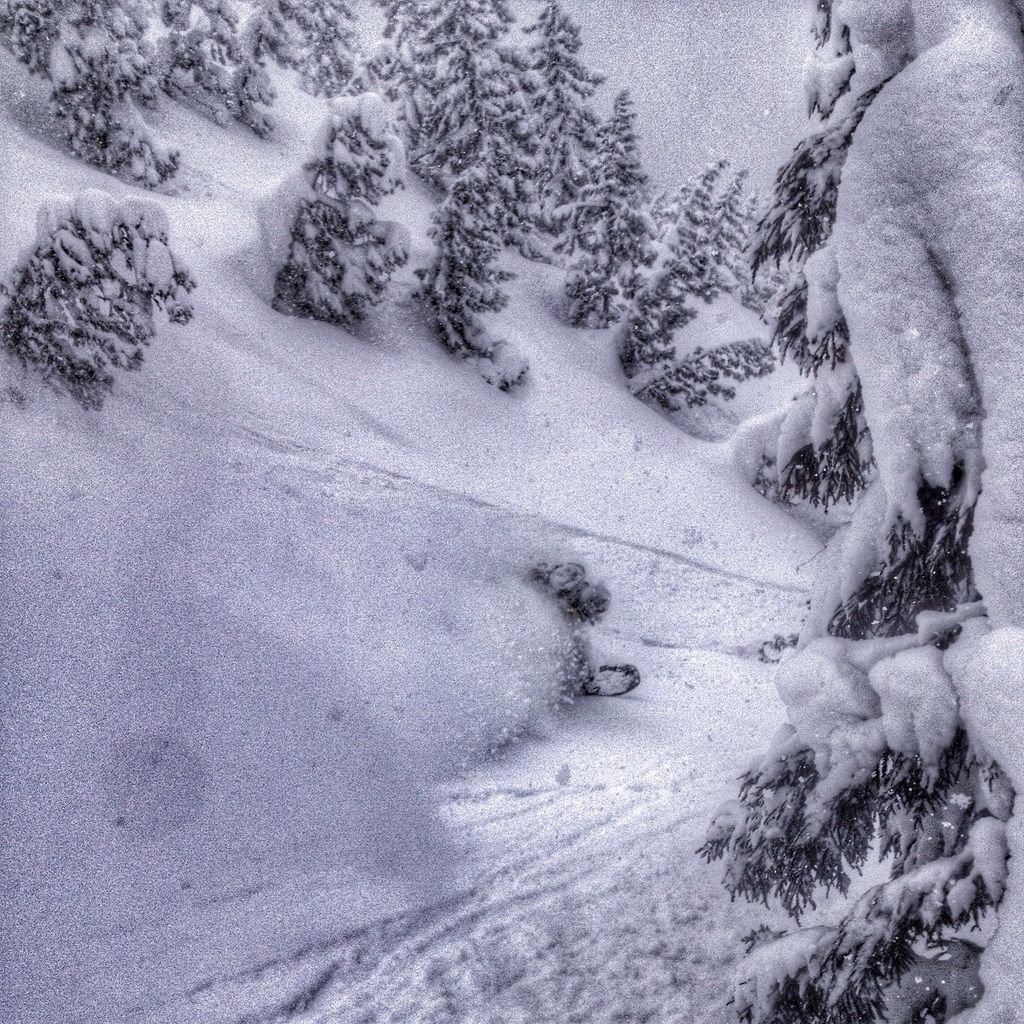 EPIC RESORT SKIING IN ON HONSHU 2015 When I arrived there was no snow in the lowlands and barely anything in the mountains. Being there for skiing we were hooked on weather forecasts but day after day it was too warm and was falling as rain in the high country and the resorts opened one run at a time over the next few weeks.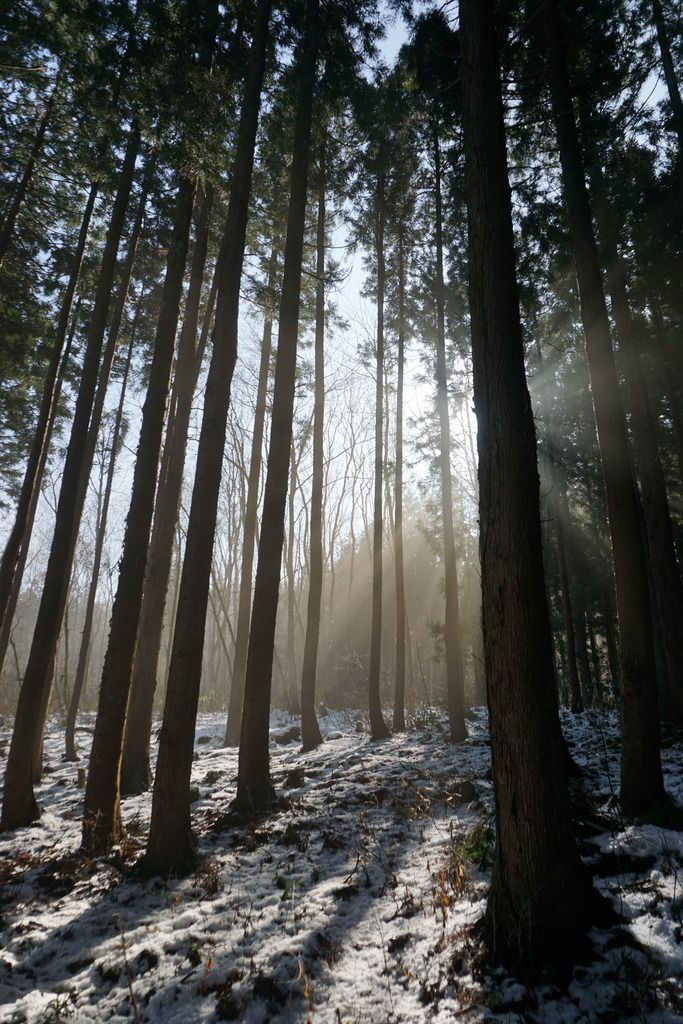 Though it was great snow quality we were quite limited and the snowpack was pretty dire needing a few feet to bury the sasa grass (aka bamboo).
The snowpack was getting deeper with a few cms every other day so we spent most of our time touring and making the most out of wind transported snow and areas that had no signs of traffic.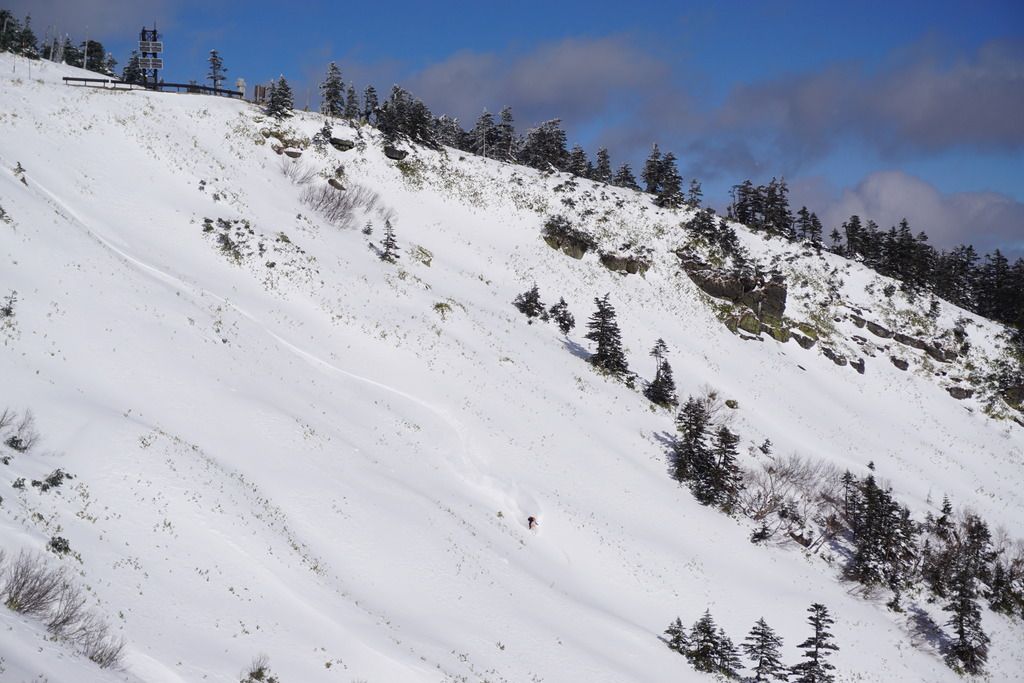 This went on for around a month as we kept exploring further and further away from the resorts and stumbled across this gem.
And another good zone.
After about a month and a half the snow finally came in the quantities that Japan is famous for and by mid Jan almost all of the tourists had given up leaving us with empty lines at 8:55 in the morning.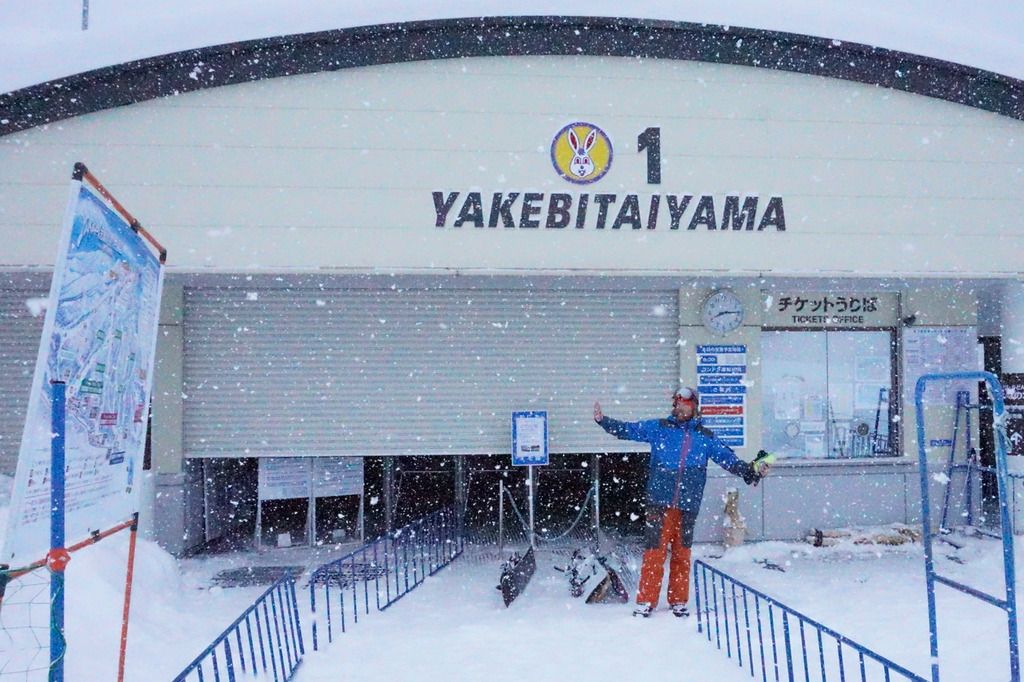 It was on and for the next month we made a routine of riding the lifts when the inbounds was good.
And when that was tracked out it was time to head into the "Powdered Snow Zone"
From Sunrise
to Sunset
It was because of these drought times that we were able to explore new and exciting areas and while I wouldn't have complained about day after day of powder snow I am happy to say that we made the best out of it.
There is no question that it was a bad snow year and even though I kept getting texts from friends in Washington saying "I bet you wish you were here" I am glad that I spent time in some place new and different. In comparison to New Zealand you could say that ever day was great and even though powder resort days were few and far between I would say that I had 2 of my 5 best resort days within this time and when it all comes down to it, snowboarding to me is not about riding good quality snow, it's about exploring and finding new and exciting things along the way, while you hope for good conditions I choose to not let it decide how my trip is going to go. Thank you so much for reading this and I hope you enjoyed.
First off I have to Thank my main sponsors who without them none of this would be possible. Eddie Bauer Chimera Splitboards Karakorum Splitboard Bindings Thermarest and MSR and Licence to Chill Next my friends Huge thanks to Leigh Whitaker and the hand fulls of people that we stayed with at his place. Ben Starkey for handling the high speed stress of getting first tracks when the resort was good. Caley George, Kristen Elliot and the Eddie Bauer crew, Bryce and Tyler Kloster, Russell Cunningham and the Karakorum crew and Alister Horn from Chimera. Thanks for joining me and until the next chapter and feel free to email me @ KyleMiller411@gmail.com if you have any questions. And know the record breaking photo of.....15 plates at SUSHI TRAIN!!