While on a trip through Glacier Peak I looked south towards the Dakobed Range and Ten Peak caught my eye. Ten is one of the sickest mountains in the Cascades being so remote and massive but anyway you get in is going to be a slog. We crafted a plan to get out and check a rad zone all the while taking notes for further exploration. We would go up and over Boulder Pass then descent and skin up to the headwaters of the Napeequa valley.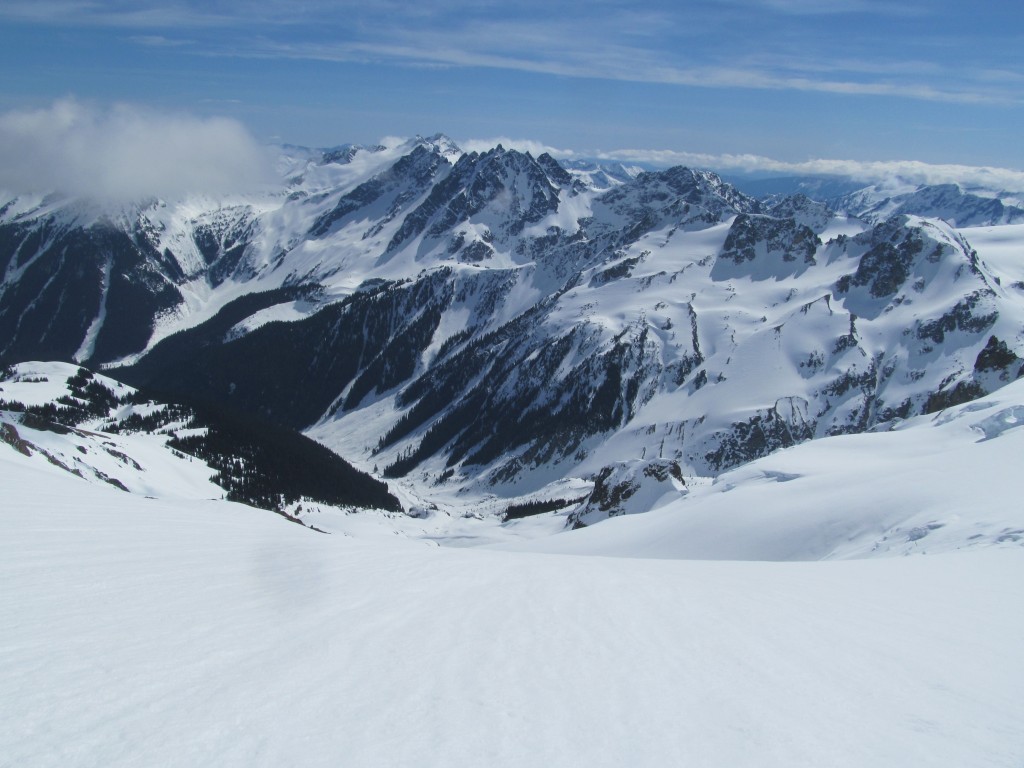 Team: Ben Starkey, Scott Rinckenberger and Kyle Miller Miles: 31 Vert: 13,500 gain Days: 3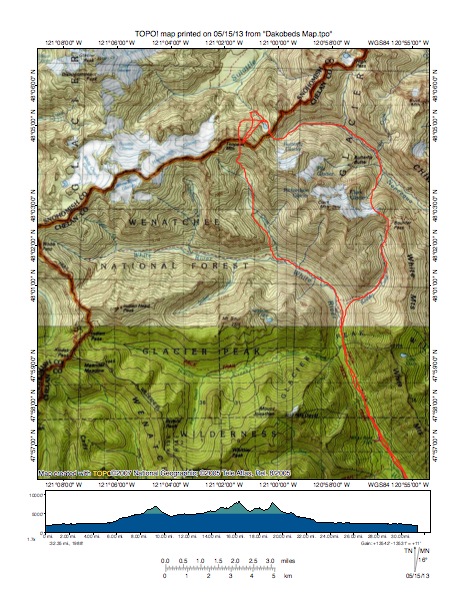 Damn the White River Road! I've been there 3 times before and each one was a epic slog so I knew what we were in for, Sadly Ben and Scott only had an idea. We would start off on the same route that Jason and I had taken previously in
the Dakobed Traverse
but instead of traversing alpine we would head down into the Napeequa valley. With only a few hours of sleep a swollen nose and coming off 4 days of climbing in North Fork Bridge Creek I enjoyed our 11 A.M. departure from Scotts truck.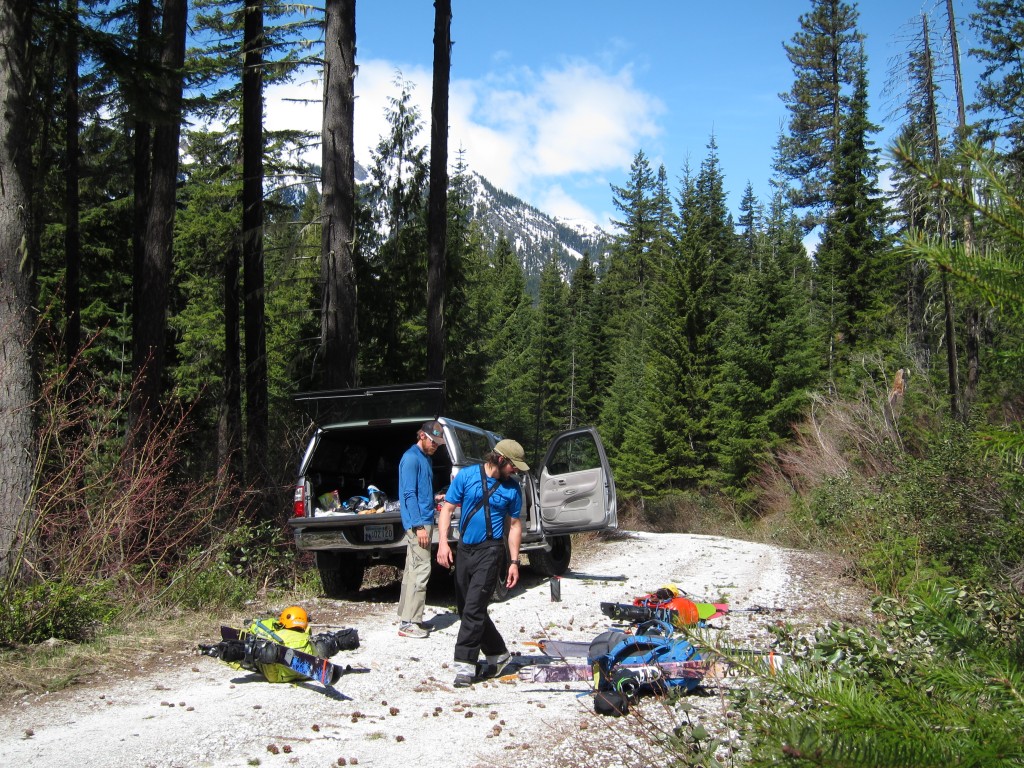 Not sure what sub-alpine is....
check this link
! and this trip was full of it. When skinning through these jungles you do what you can to keep the skis on and yes skins get destroyed from all the foliage.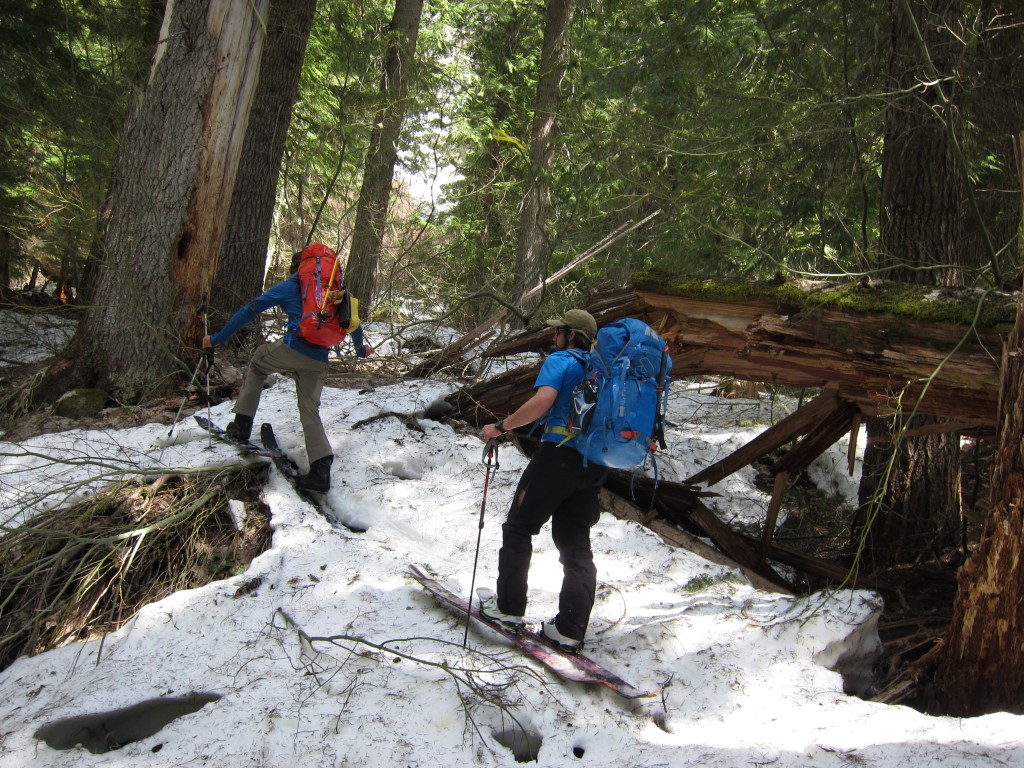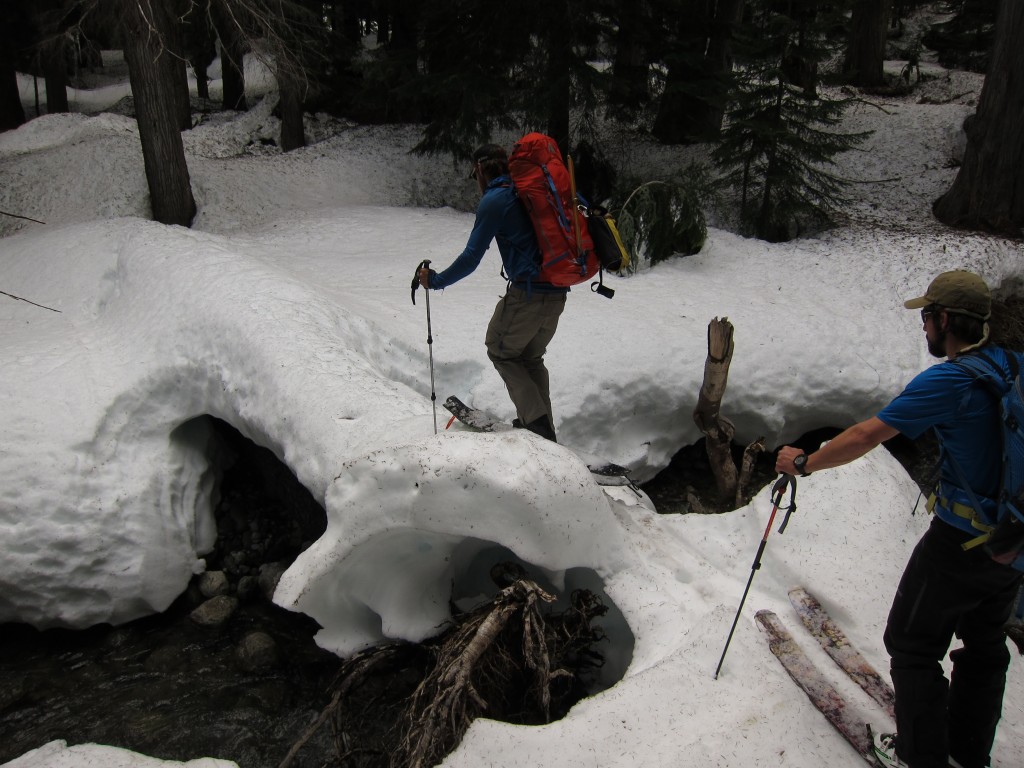 The White River valley still holds some massive old growth trees. Albeit being a slog at least we had eye candy.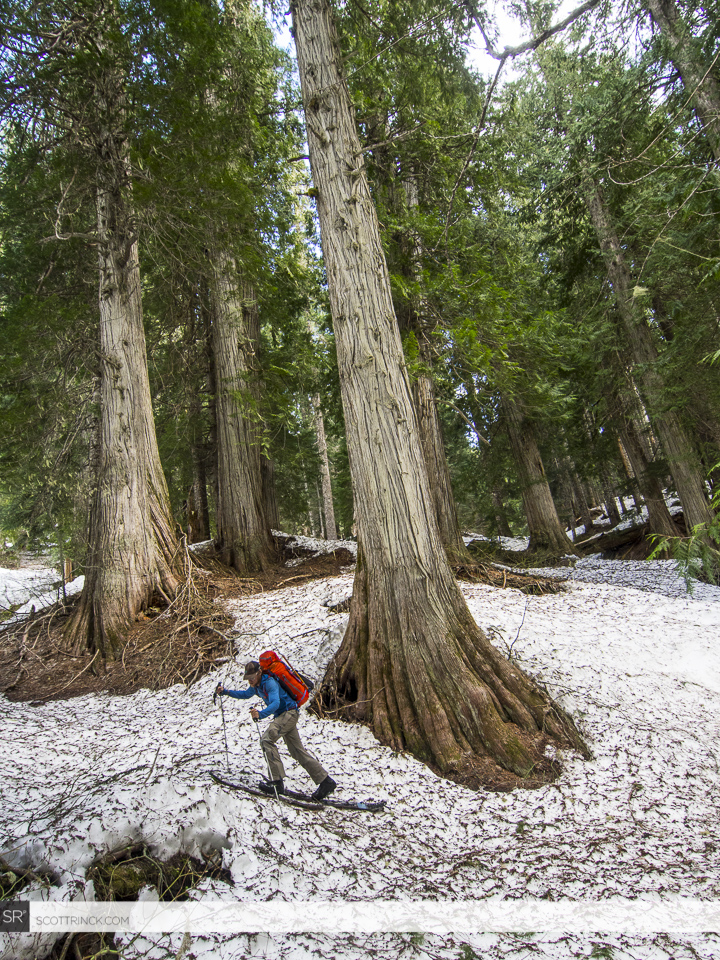 We skinned for eight hours straight through the jungle finally getting into alpine just before sunset. We decided to camp up on Boulder Pass so we would be able to see the full moon in the alpine. So we ran up to the Pass with the sunset on our backs, put up the Katabatic tent and watched the show.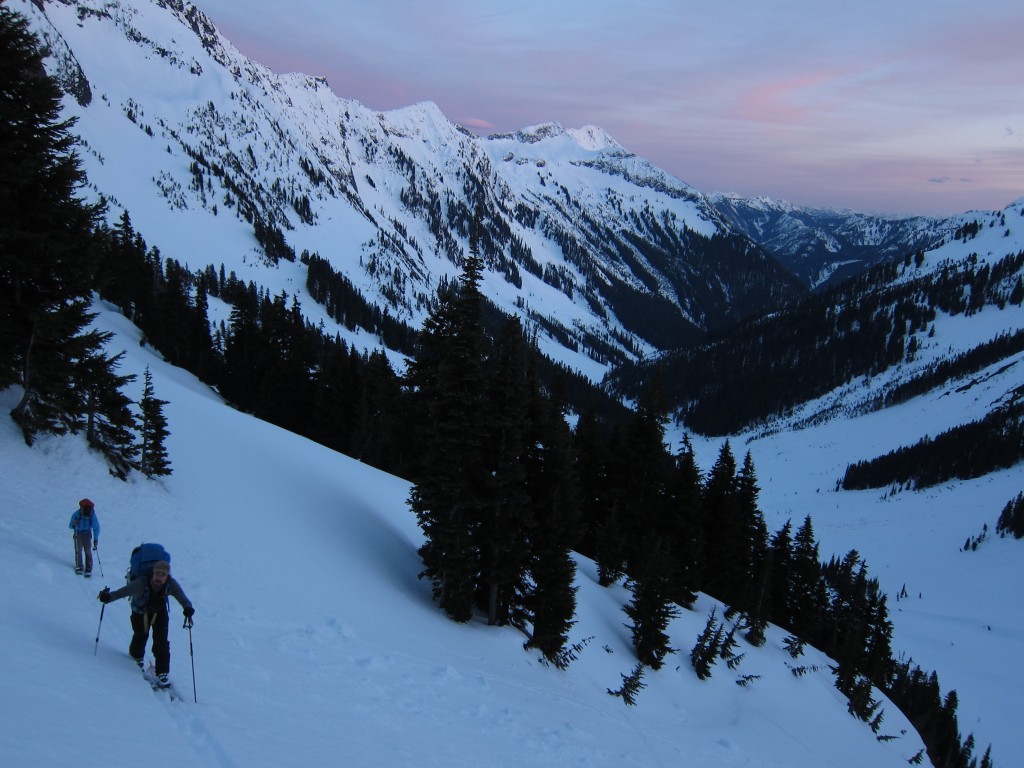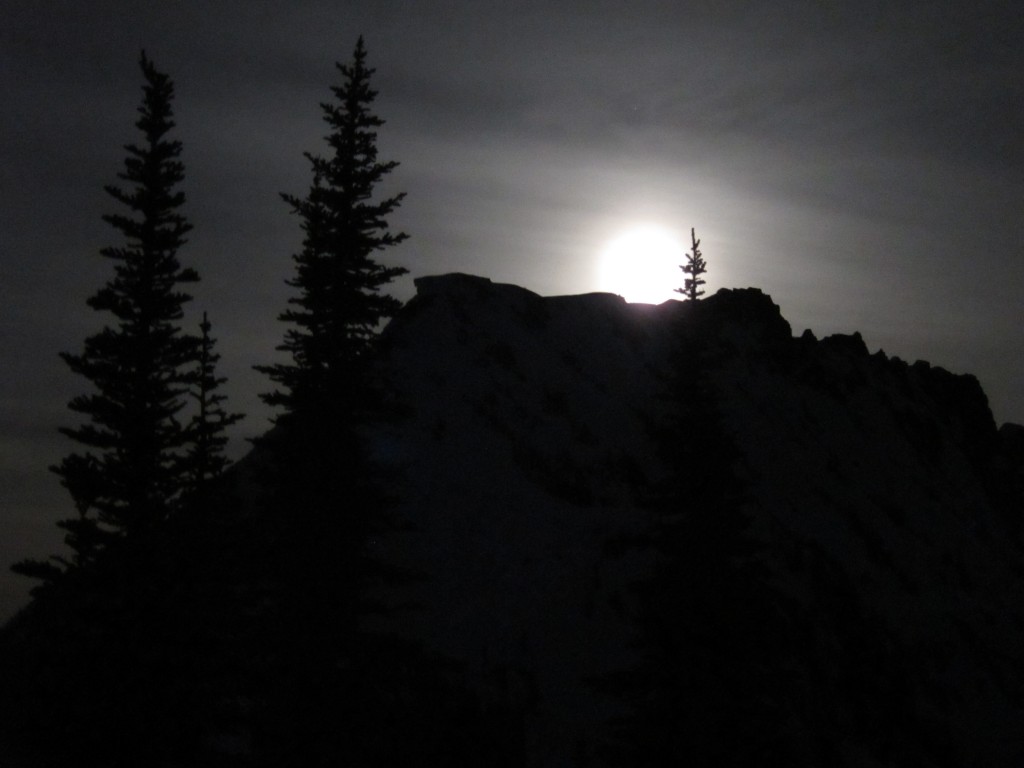 Day 2: Boulder Pass to Ten Peak NO more Slog, well kind of. Instead of jungles we would descend to the Napeequa and skin along the river. "Sounds nice, sounds peaceful I can do this" I thought as I woke up. If all went well today was the day to ride as weather was supposed to turn so we woke up at sunrise and got our gear together.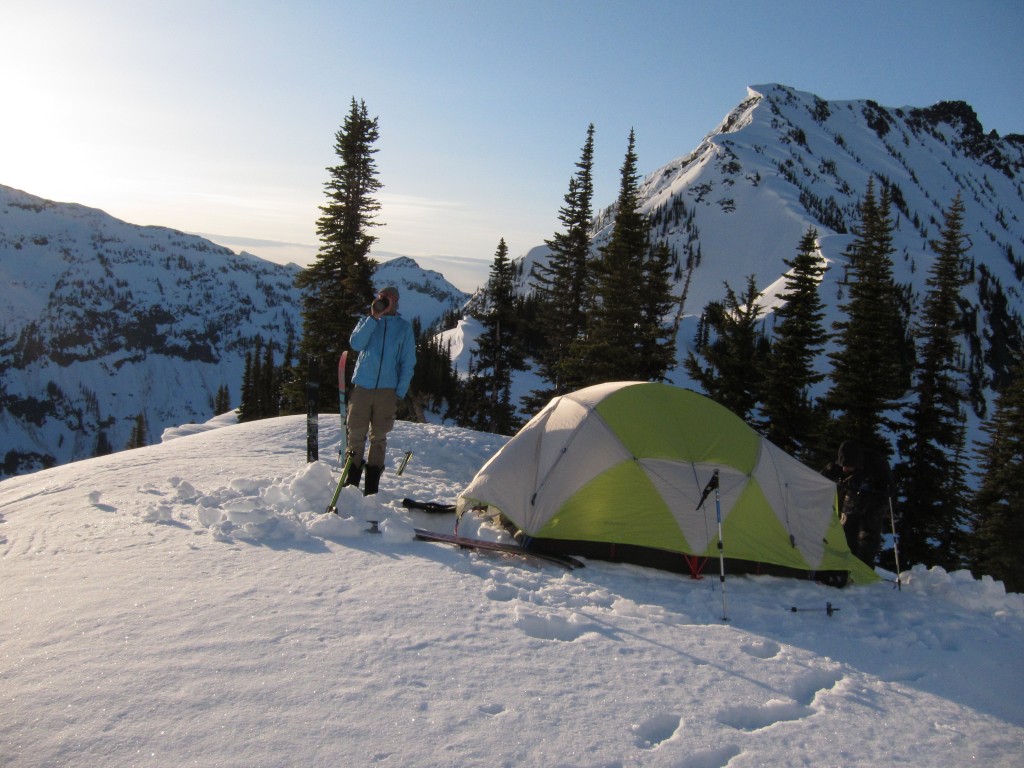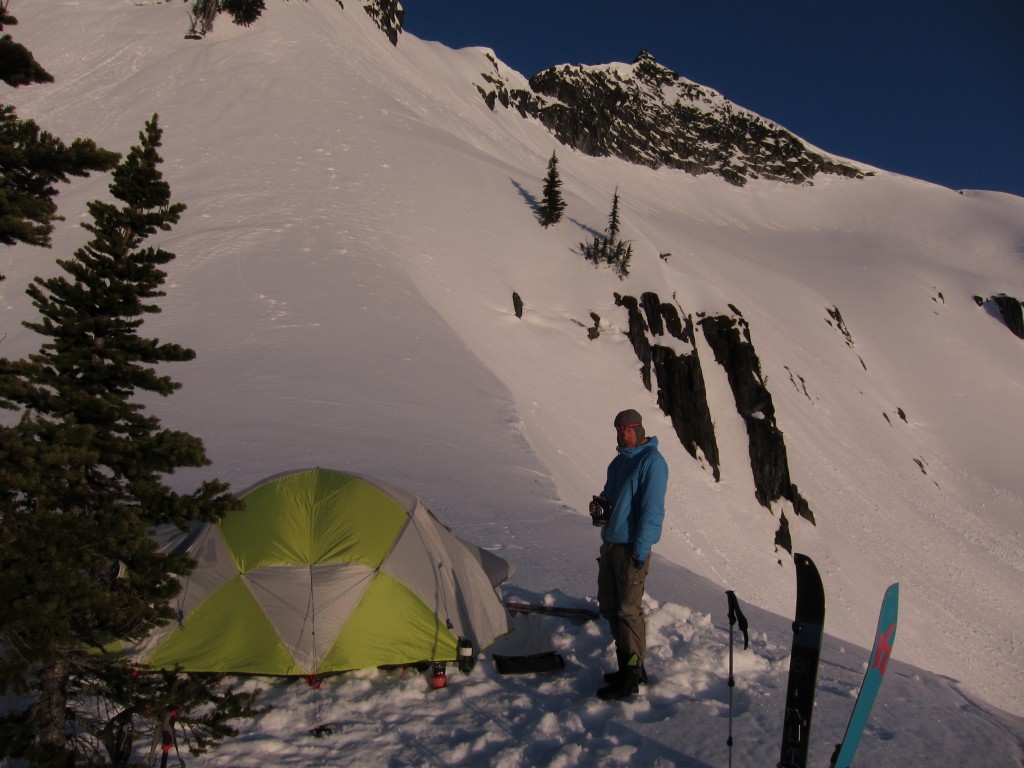 We decided the best route down would be through the glacial carved north slopes of Clark so we traversed over and descended 2,500 to the valley floor.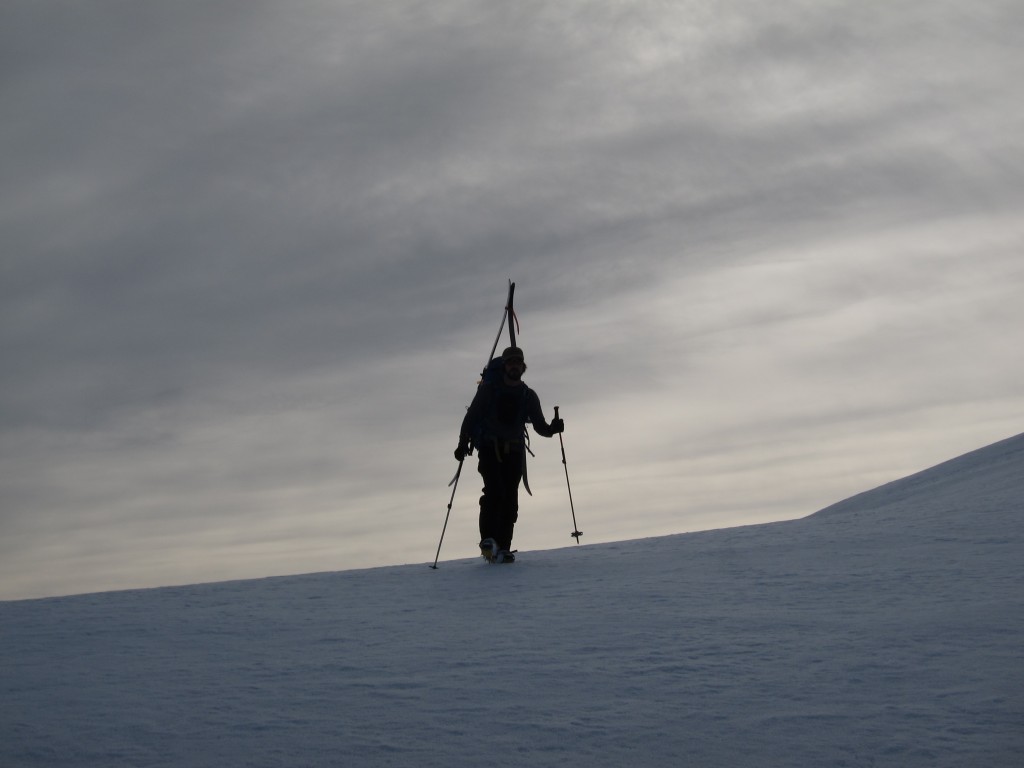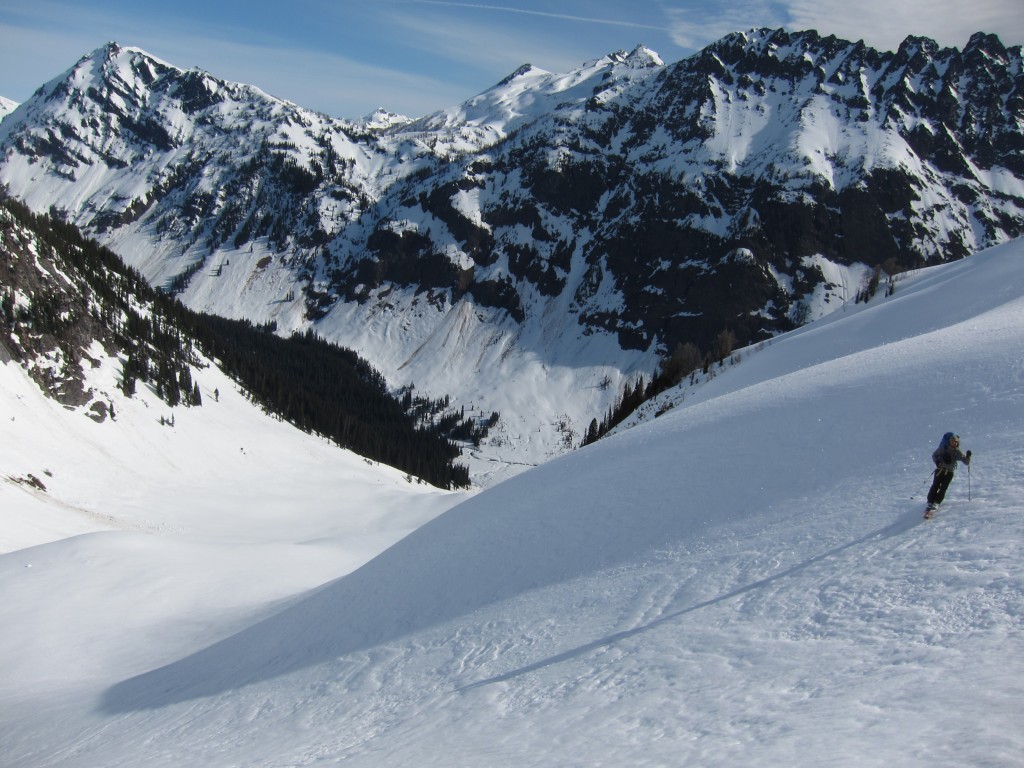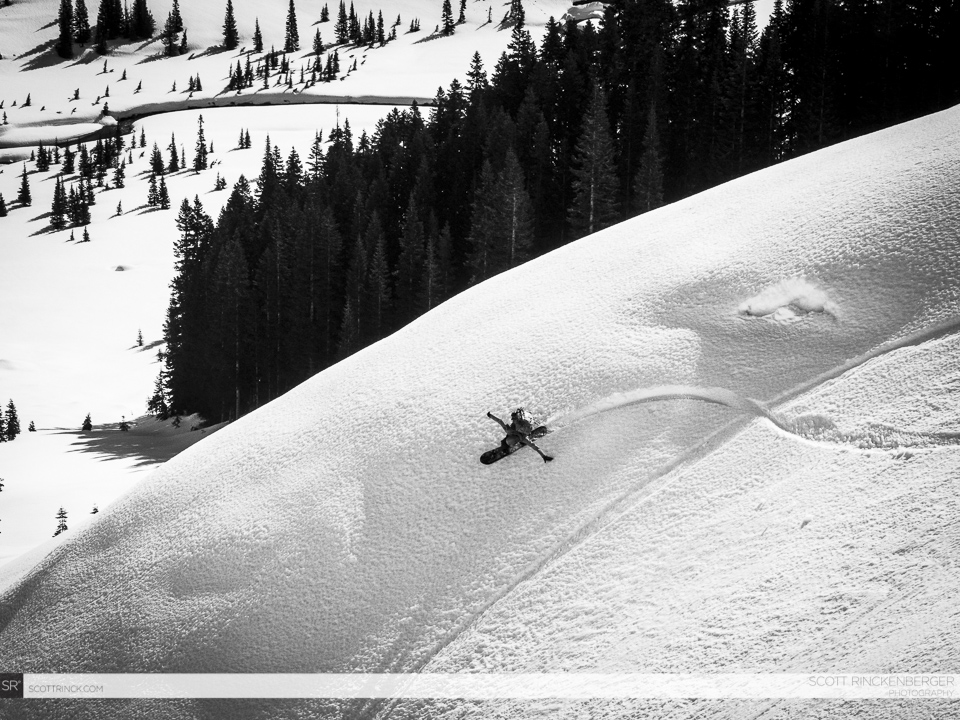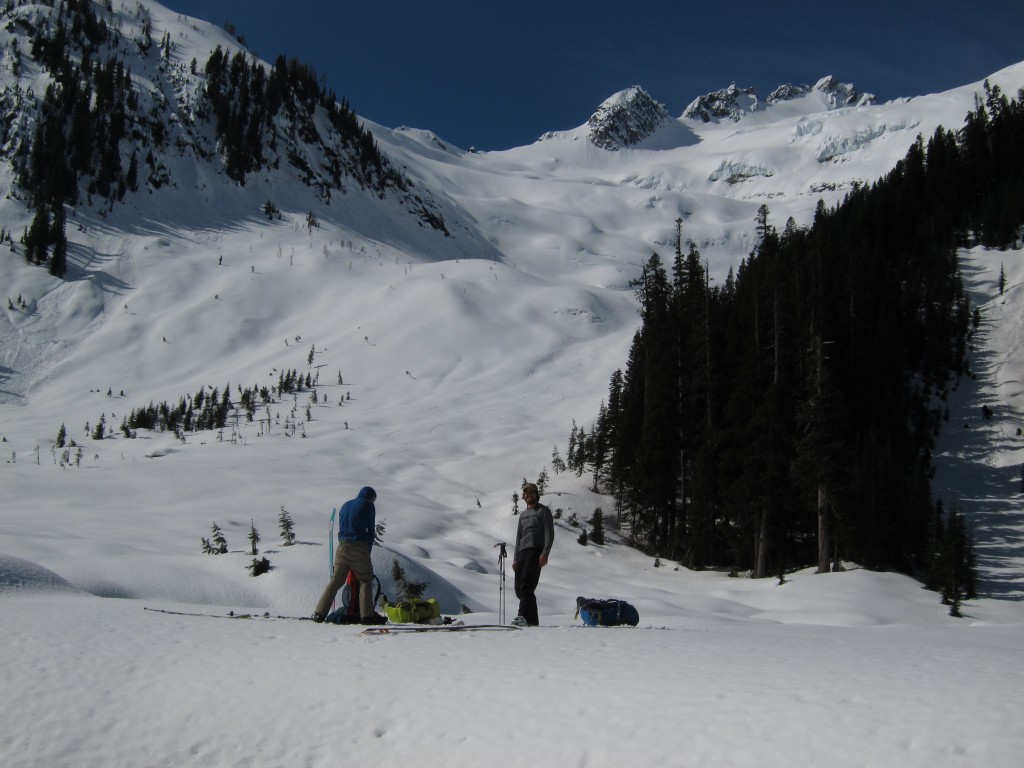 We had a running joke of drinking only the purist of Waters in the Cascade Mountains as we sipped on the water. For the most part skinning went smooth and we decided to stay on a bench on the north side of the river for views of the Dakobeds. Before long we made it to the last waterhole and took advantage of it. I laughed and talked about drinking water until I puked. They laughed and though it was a joke until I actually puked, Ha!!!!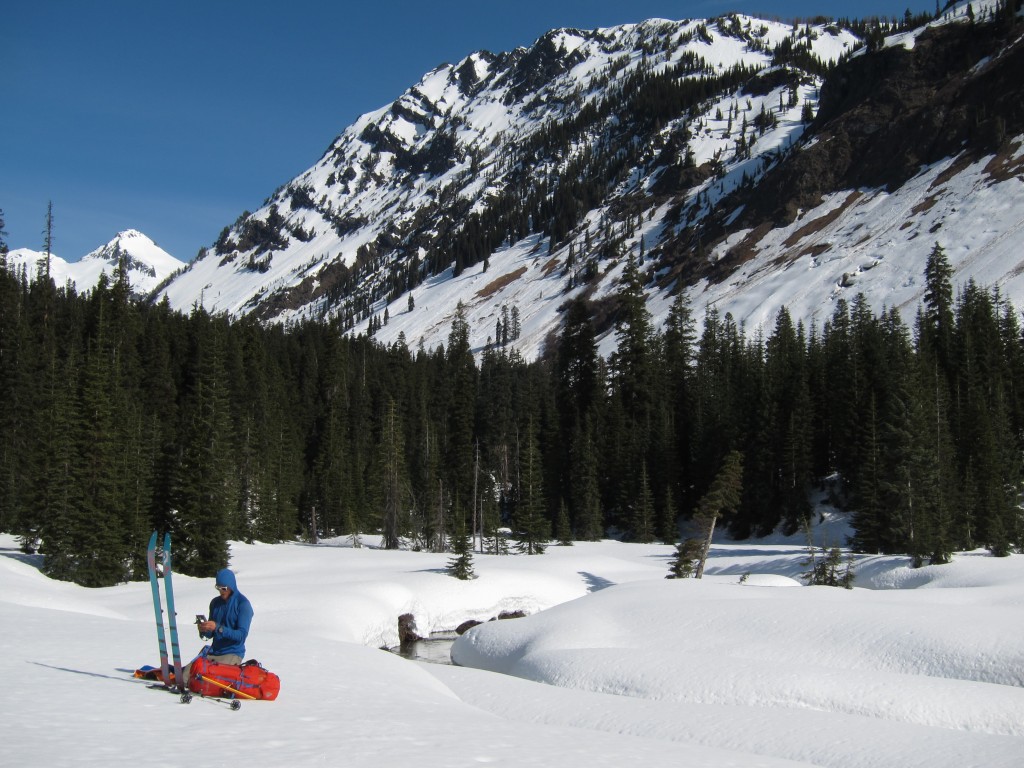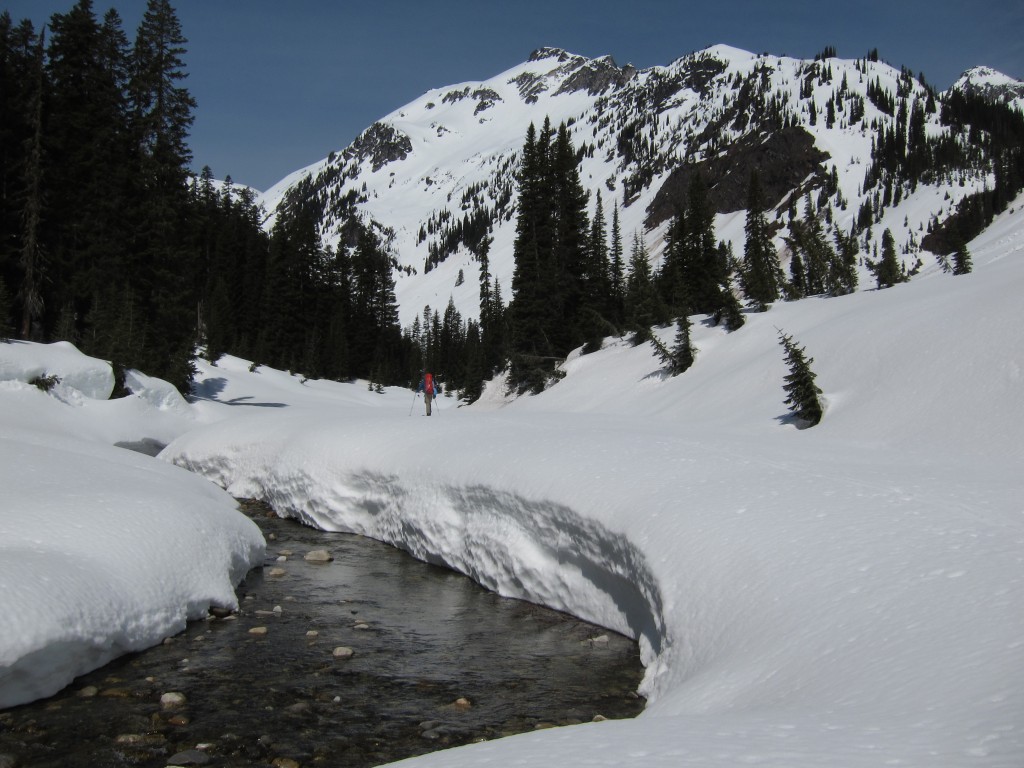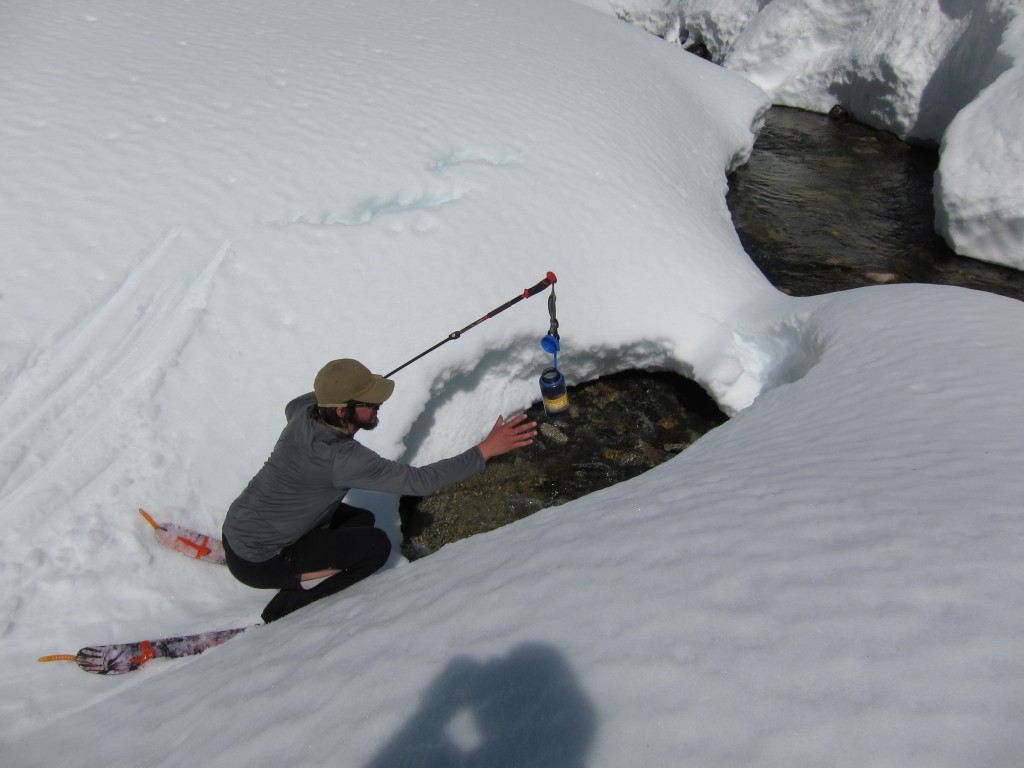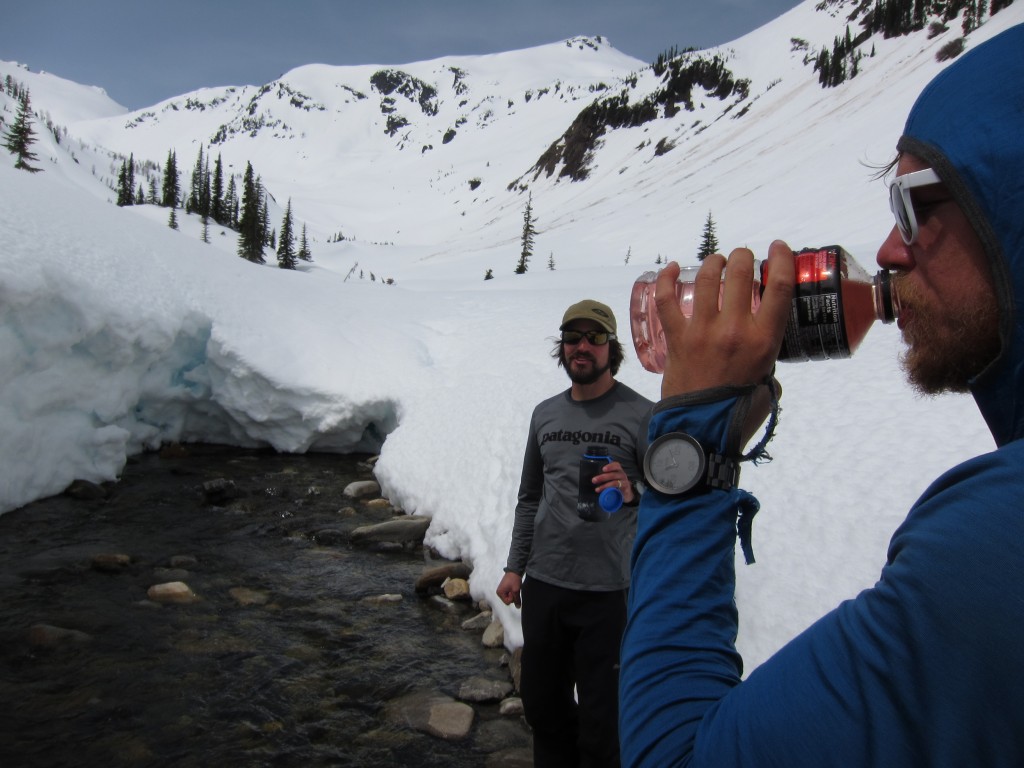 Once in the alpine we made our way past the Butterfly glacier and up to a low col on the NE shoulder of Ten Peak. From there we took a few hours to set up camp and get our gear dialed in the heat of the day before pushing up to one of Ten Peaks numerous summits.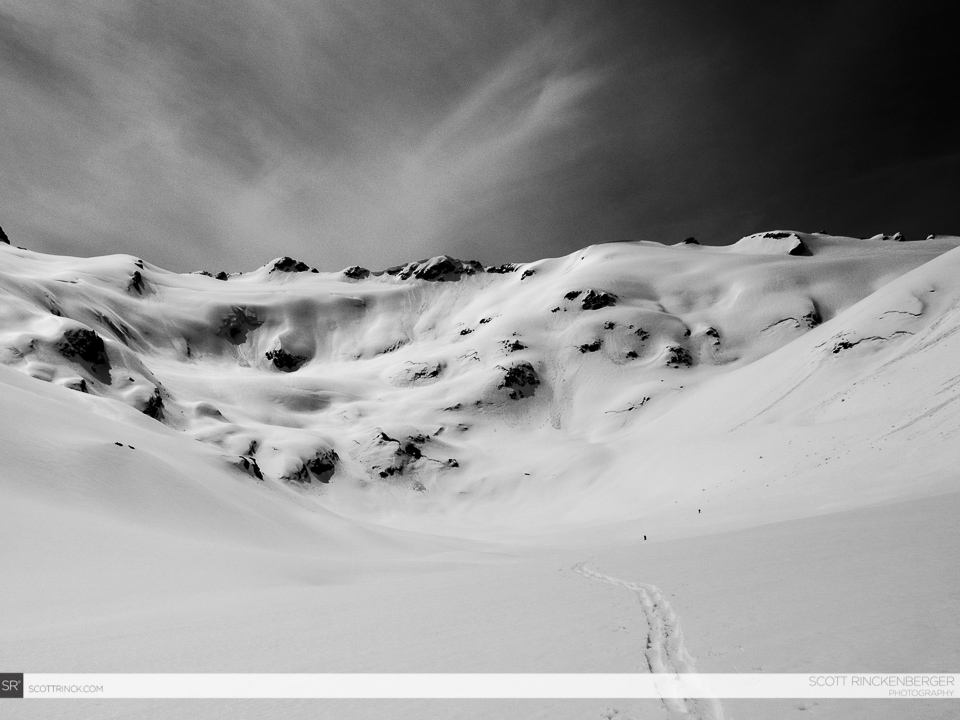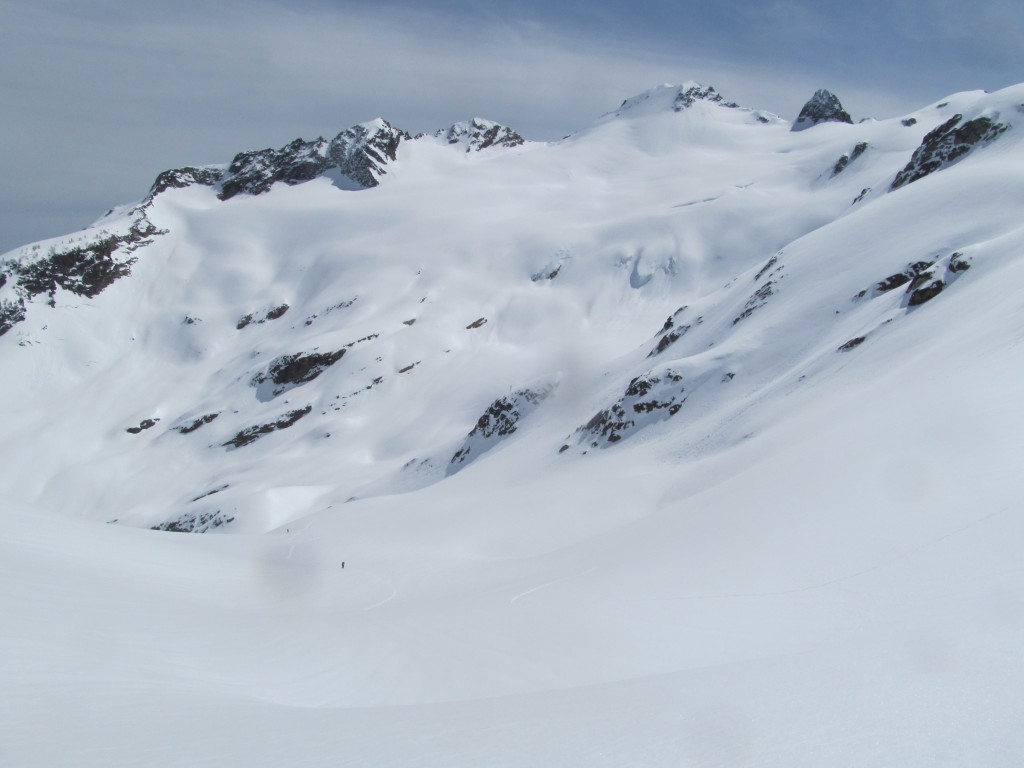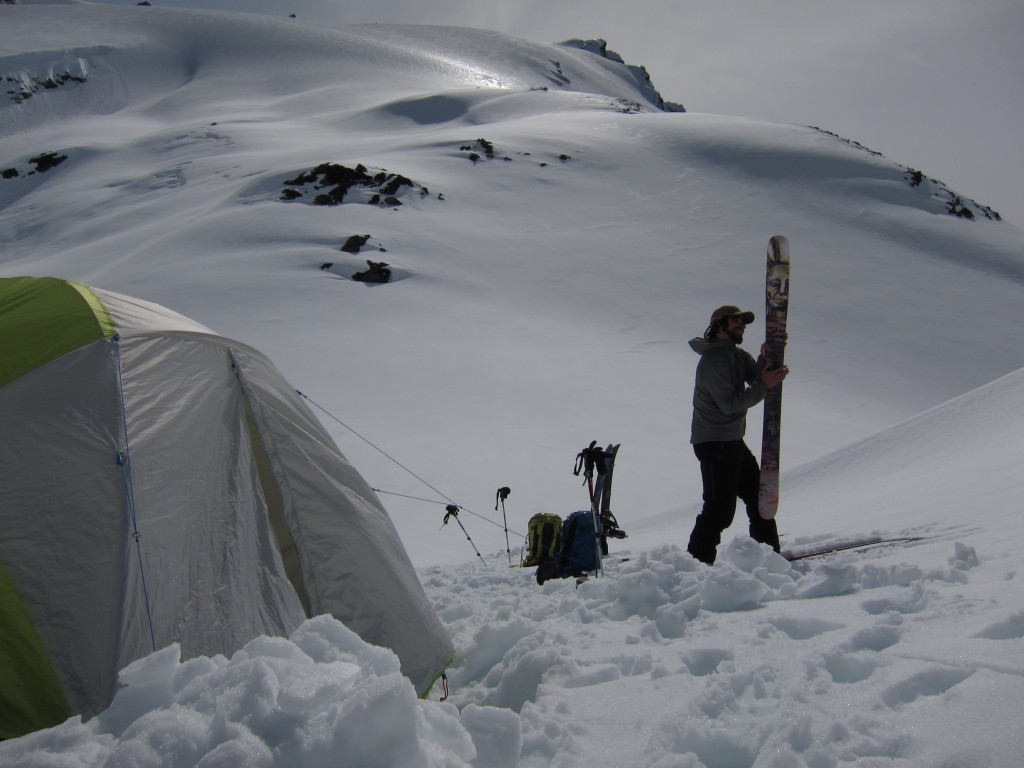 The weather was changing and a sundog was surrounding the sun forecasting moisture so we grabbed our gear and took advantage of the last of good weather. By now Glacier Peak was fully on display and it was awesome looking at slopes I was riding only a few weeks prior. The skin up the NE ridge was a easy skin track but once we arrived to the summit we realized that the summit ridge is a total mess. Not wanting to down climb around some mangled cliffs we descended the Northeast face of Ten Peak.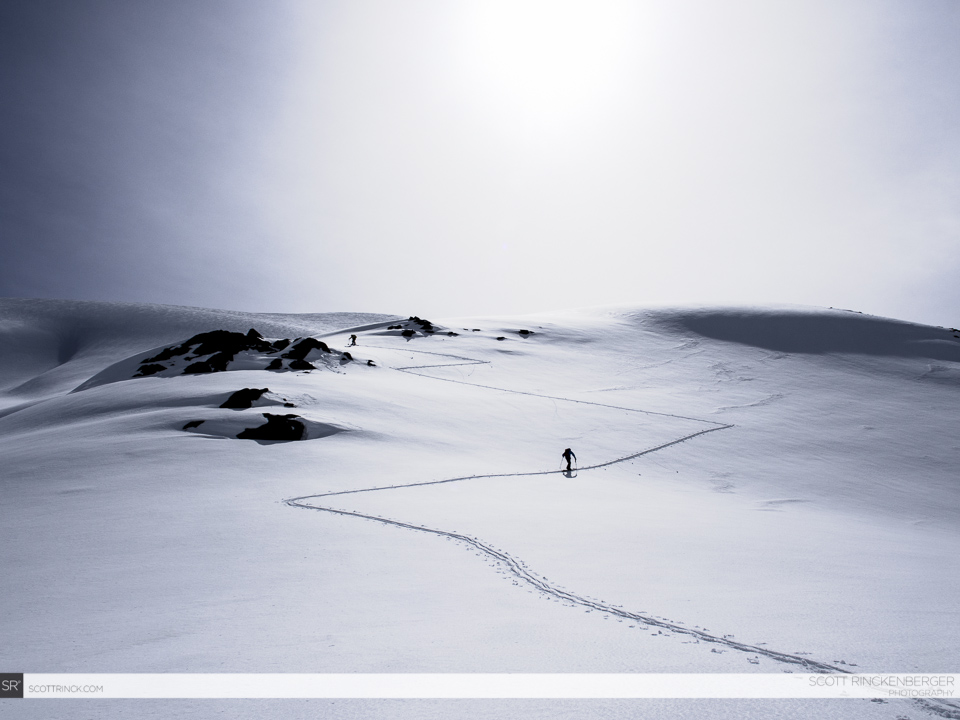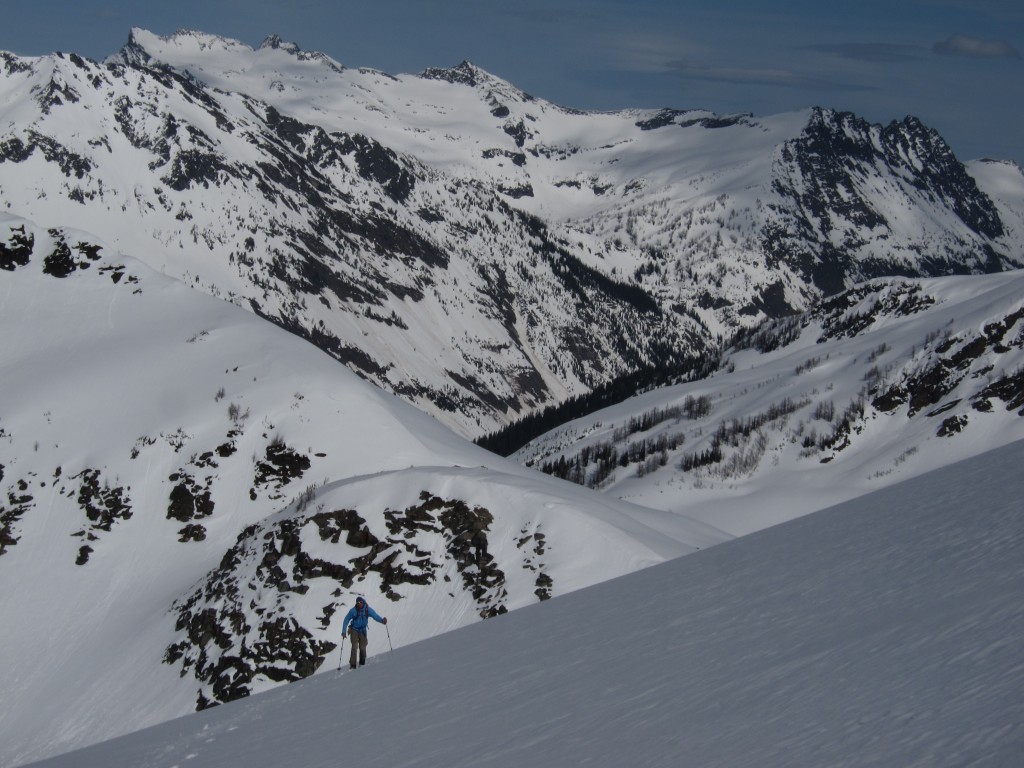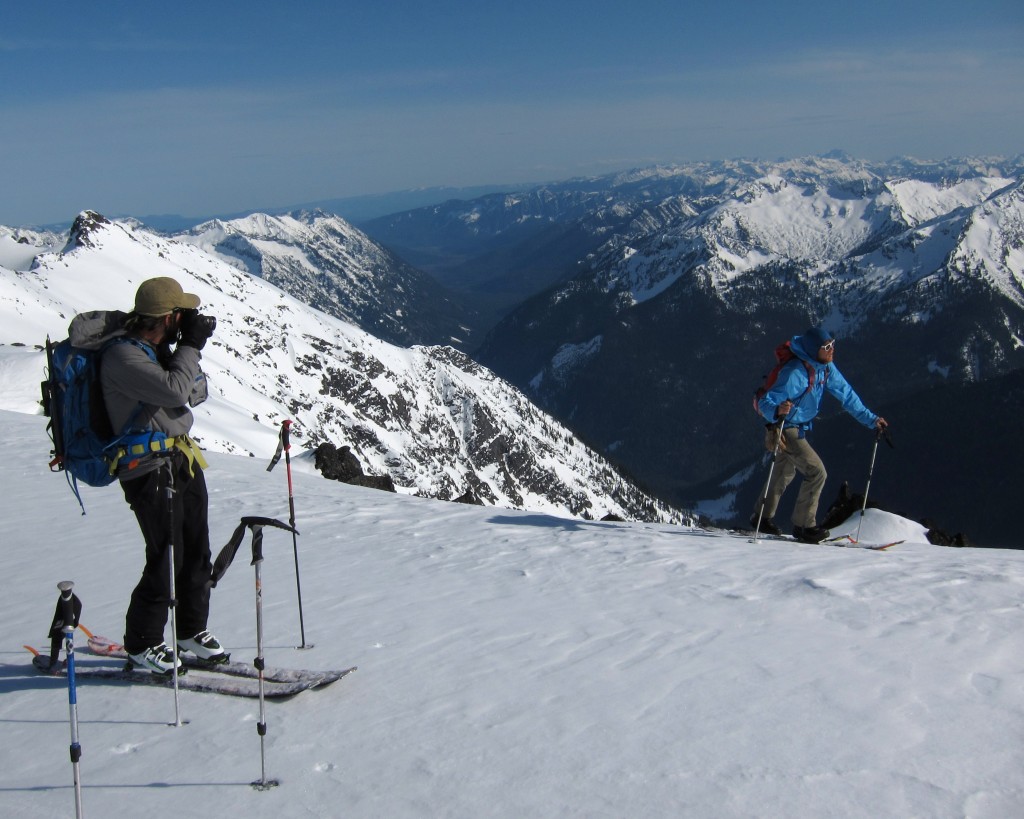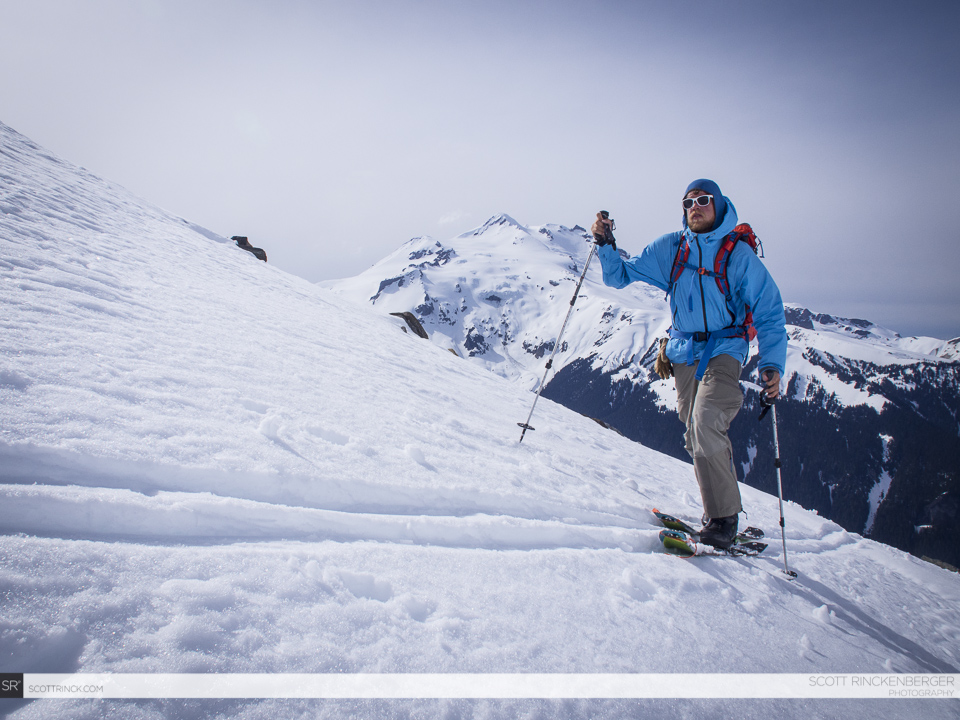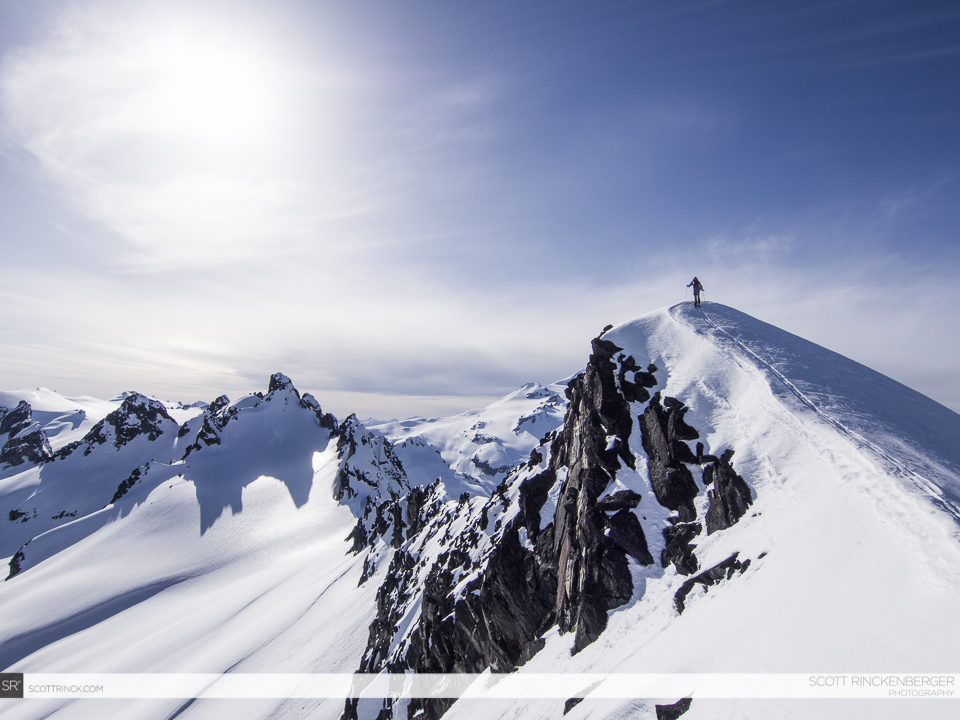 Now lets get to the reason we were there!!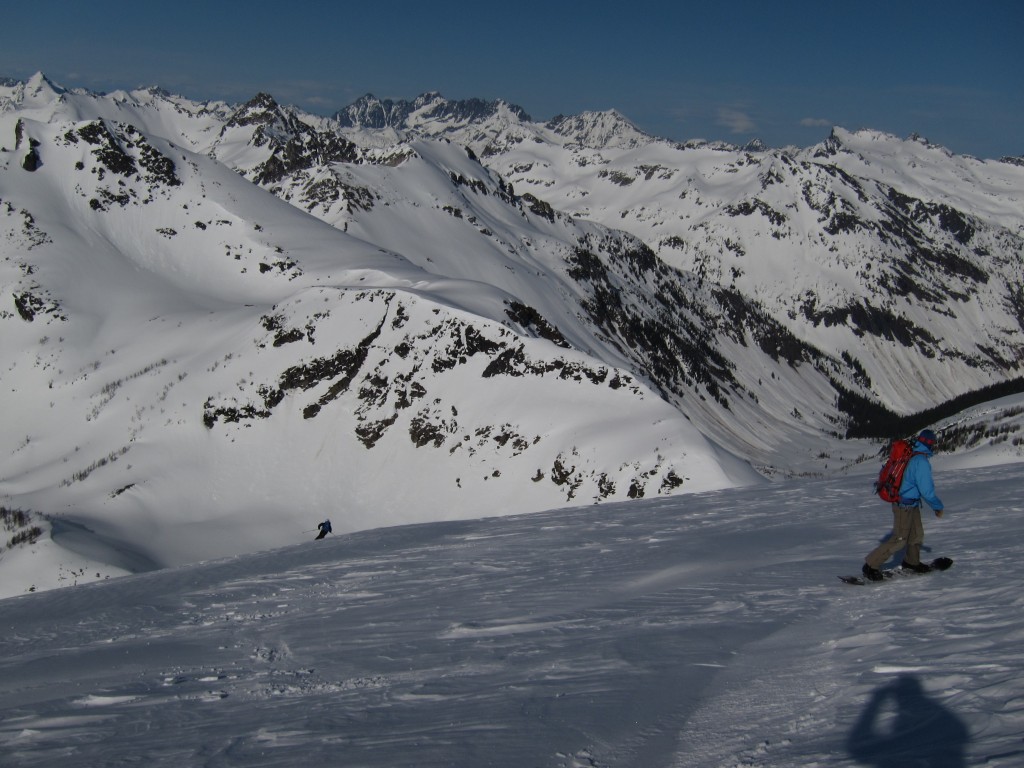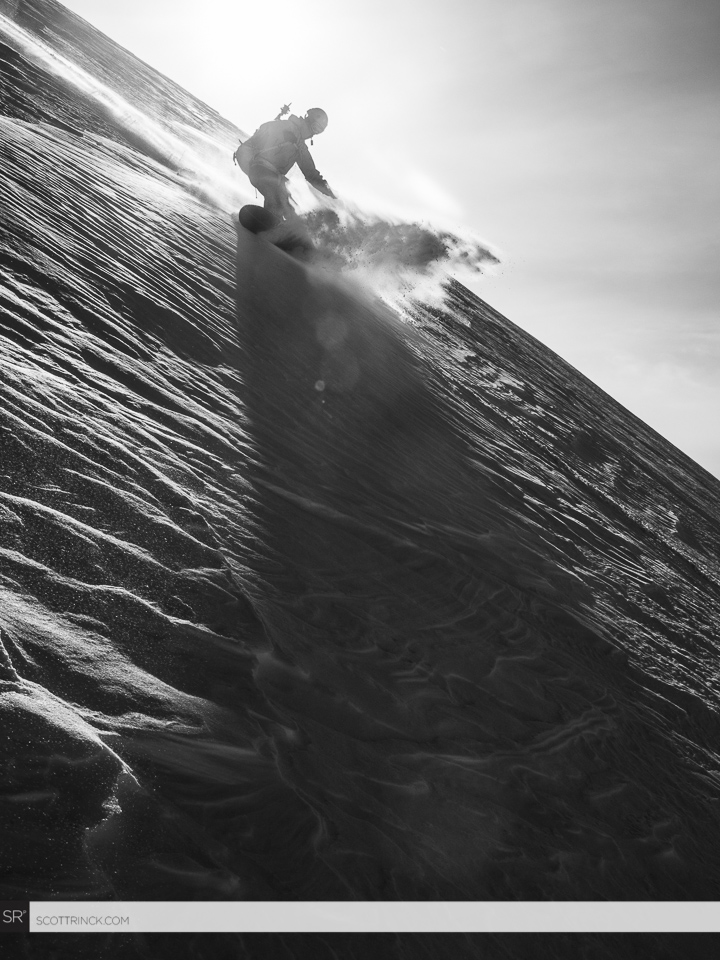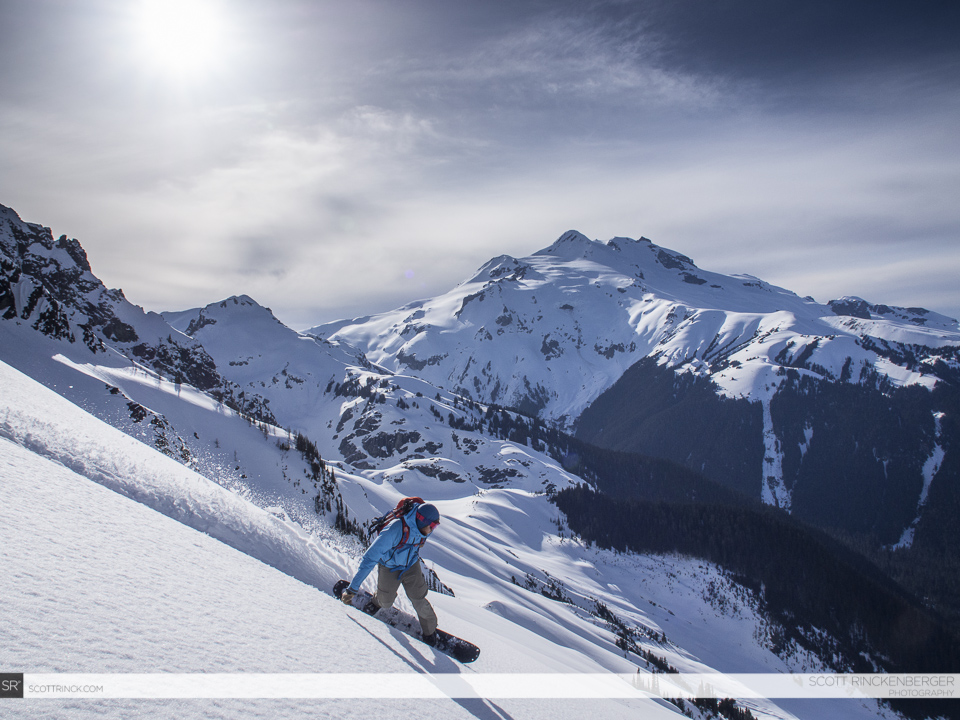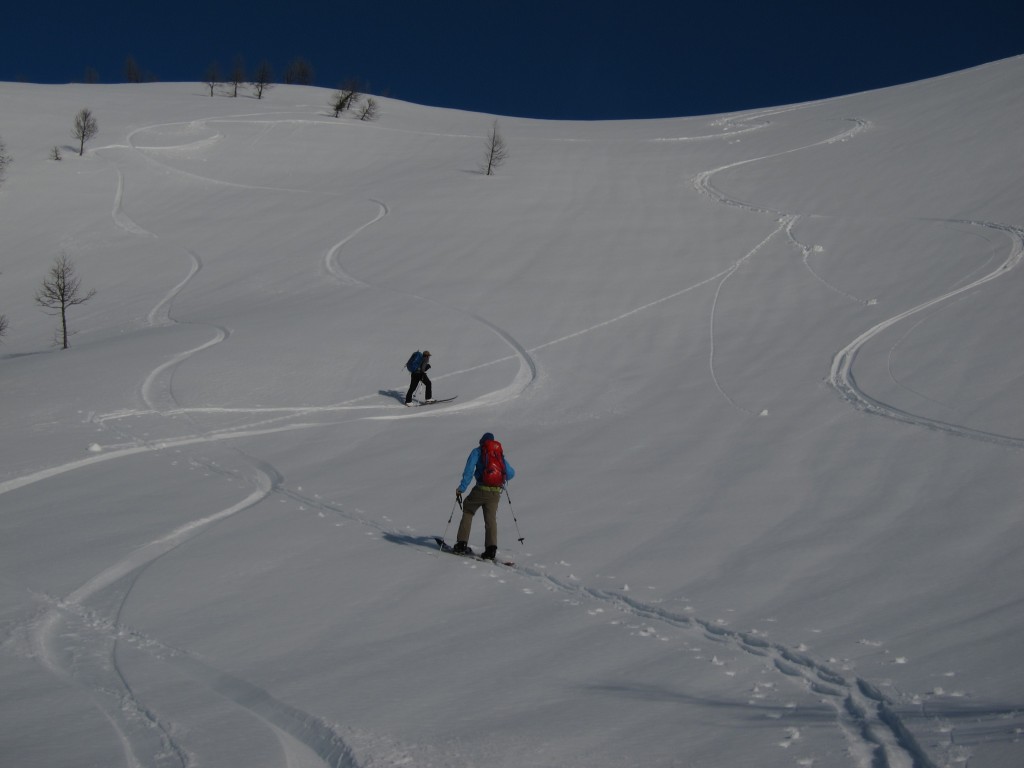 Stoked on our run we skinned back to camp ate some food and took shelter in our baller tent. Ben said the storm was raging during the night but I was out within minutes.
DAY 3:Ten Peak to White River via Thunder Basin
Turns out the forecast was right and the weather had totally deteriorated. Stoked at the fact that we were going to get soaked and bushwhack we got our gear together and climbed the North face of Ten Peak to the Lightning Basin Col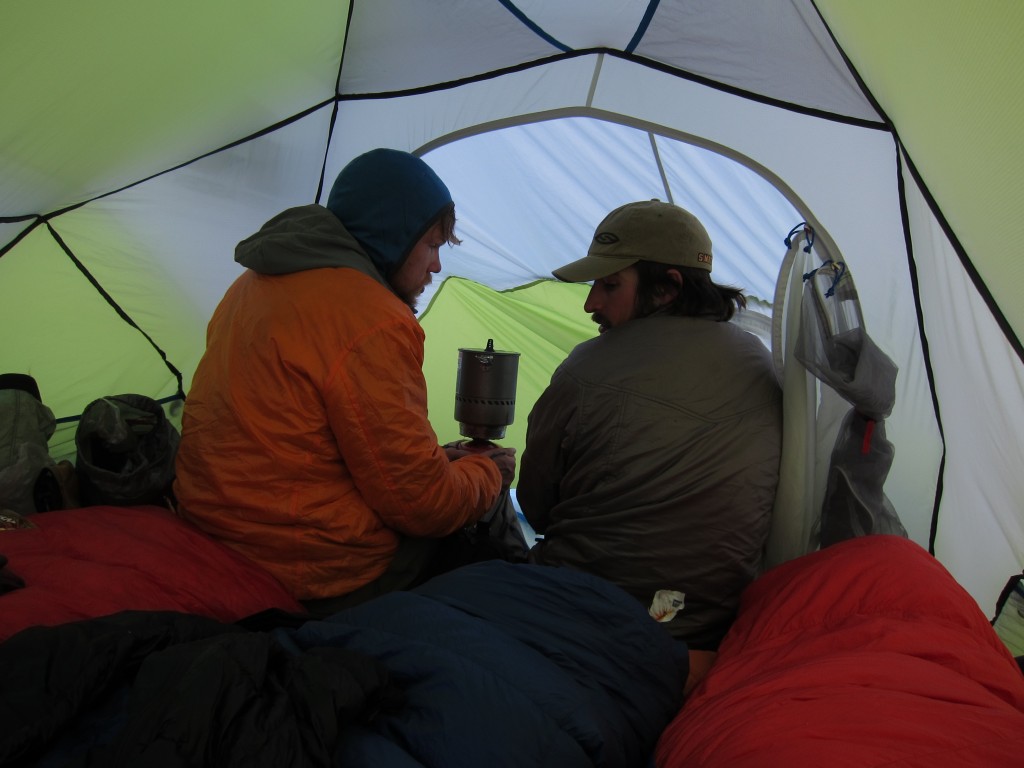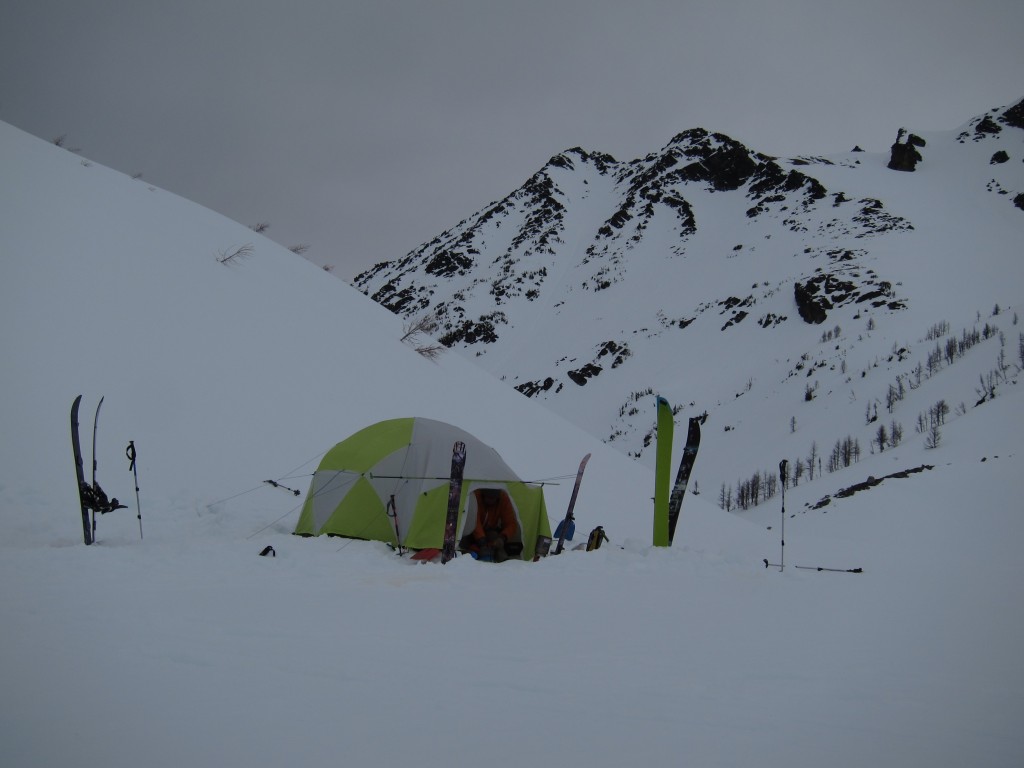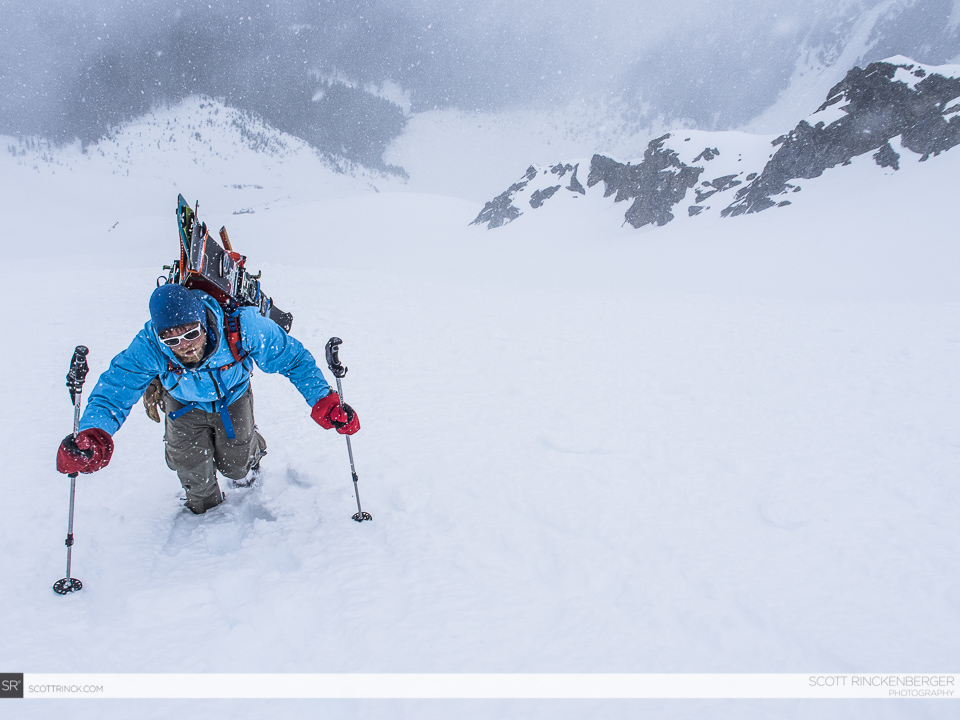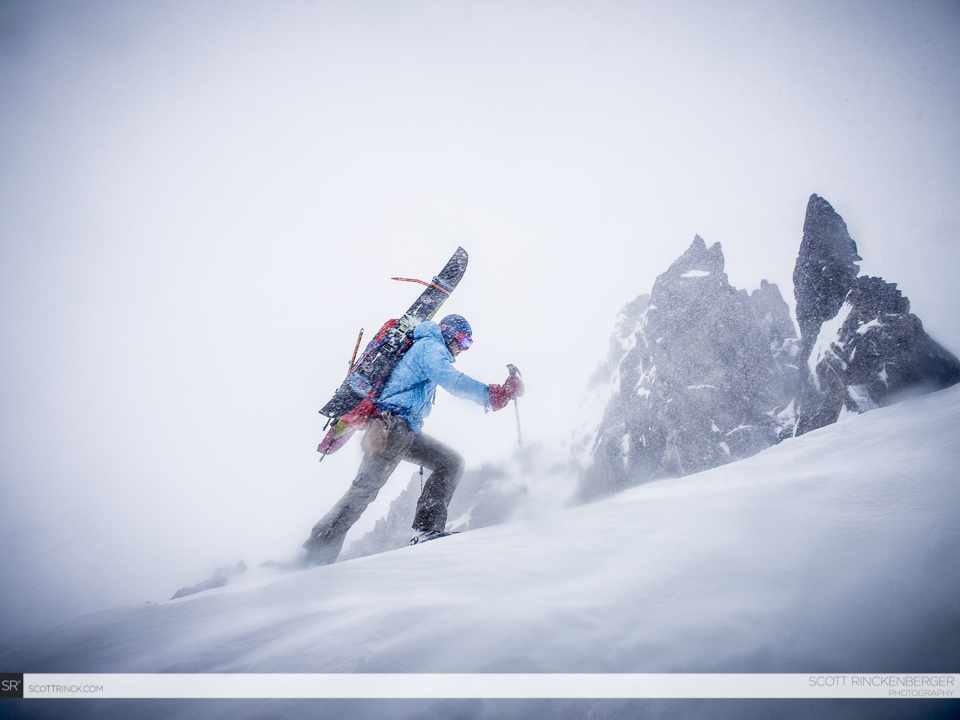 We rode down Thunderbasin in a whiteout but made our way down to the White River valley before having to switch over to skinning. The snow quickly turned to rain and we were Stoked on the next 10 miles of schwack!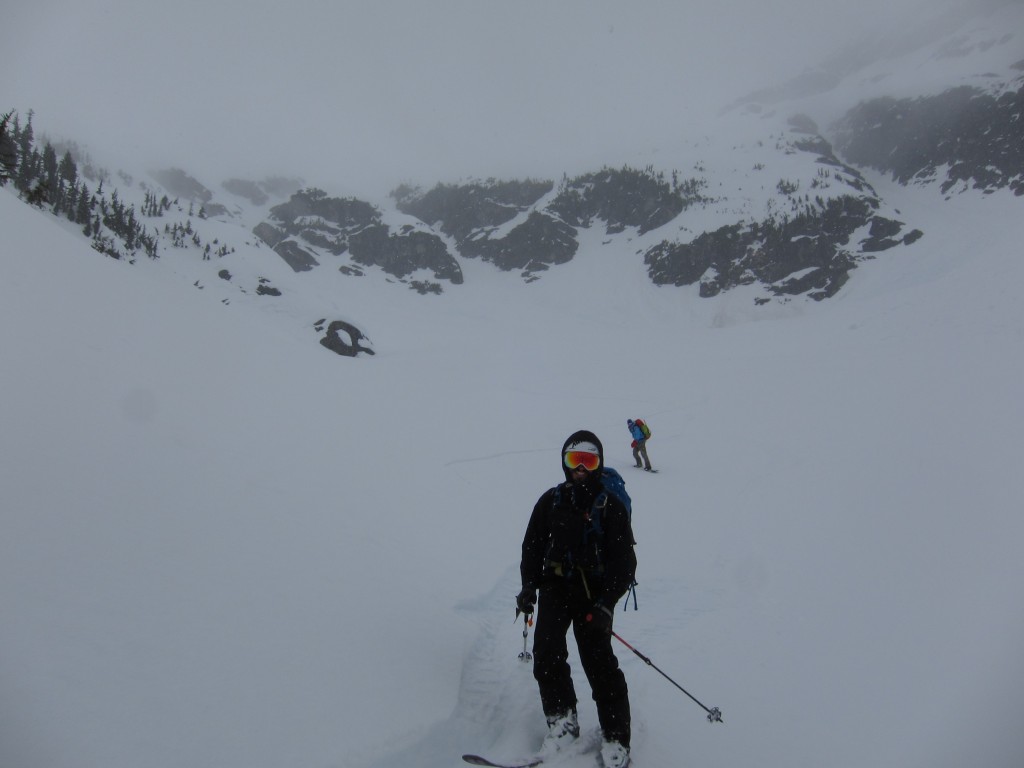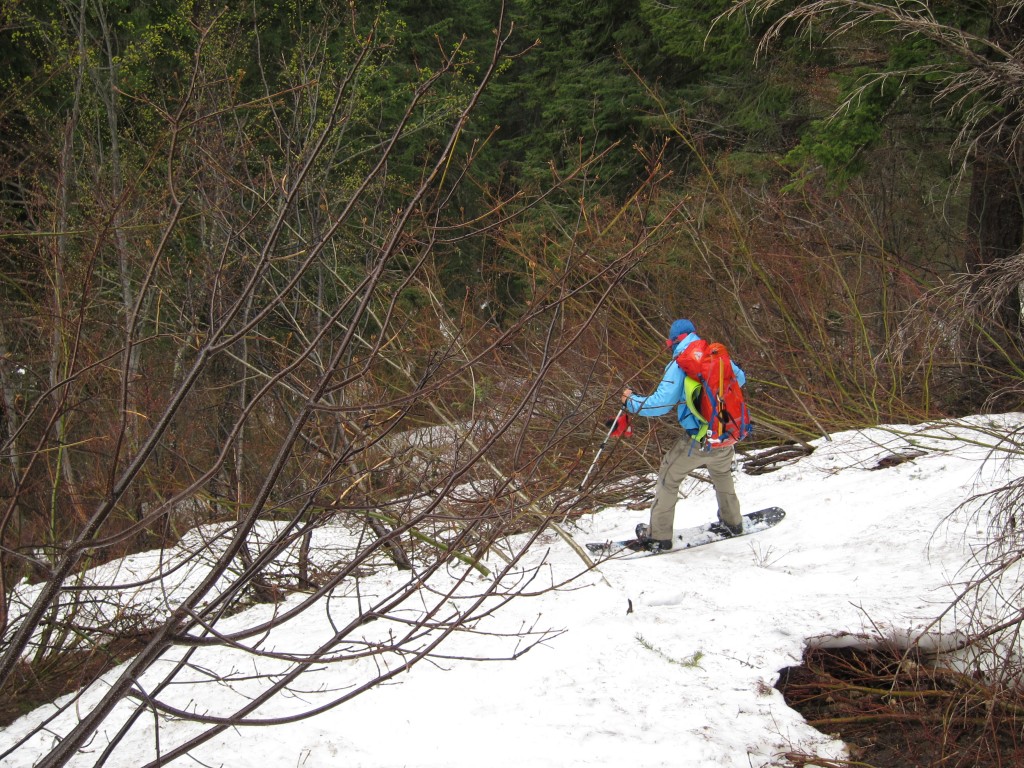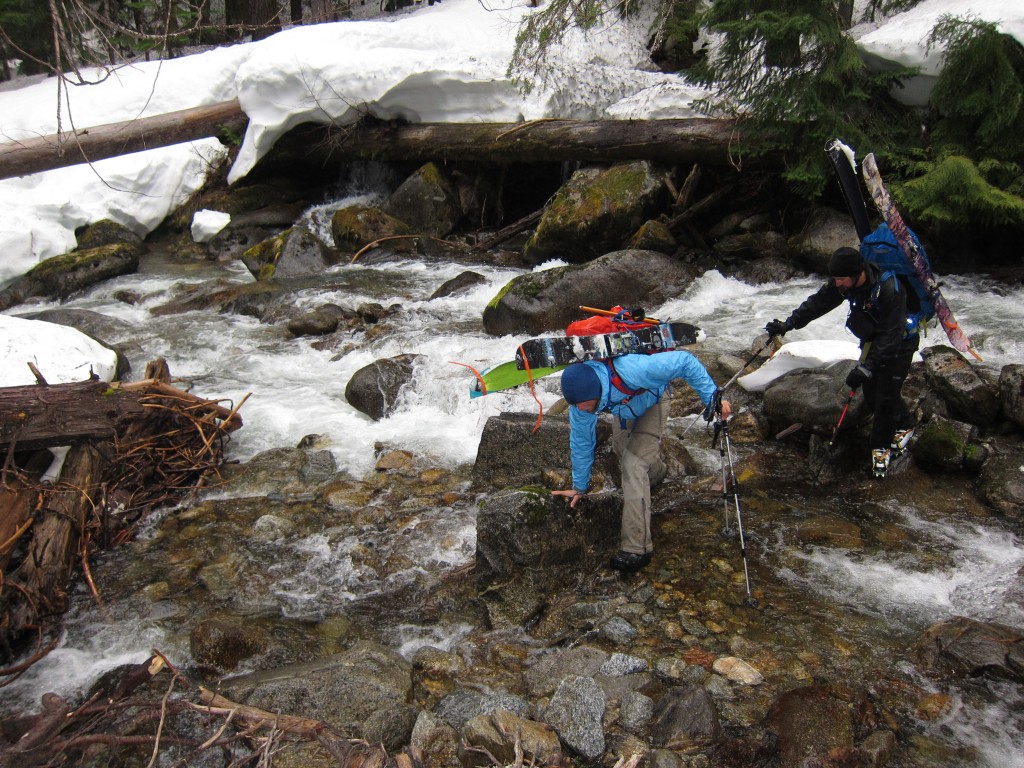 We skinned our way back to Scotts car just as dusk set in and set up camp at the first available site before making our way back home the next morning.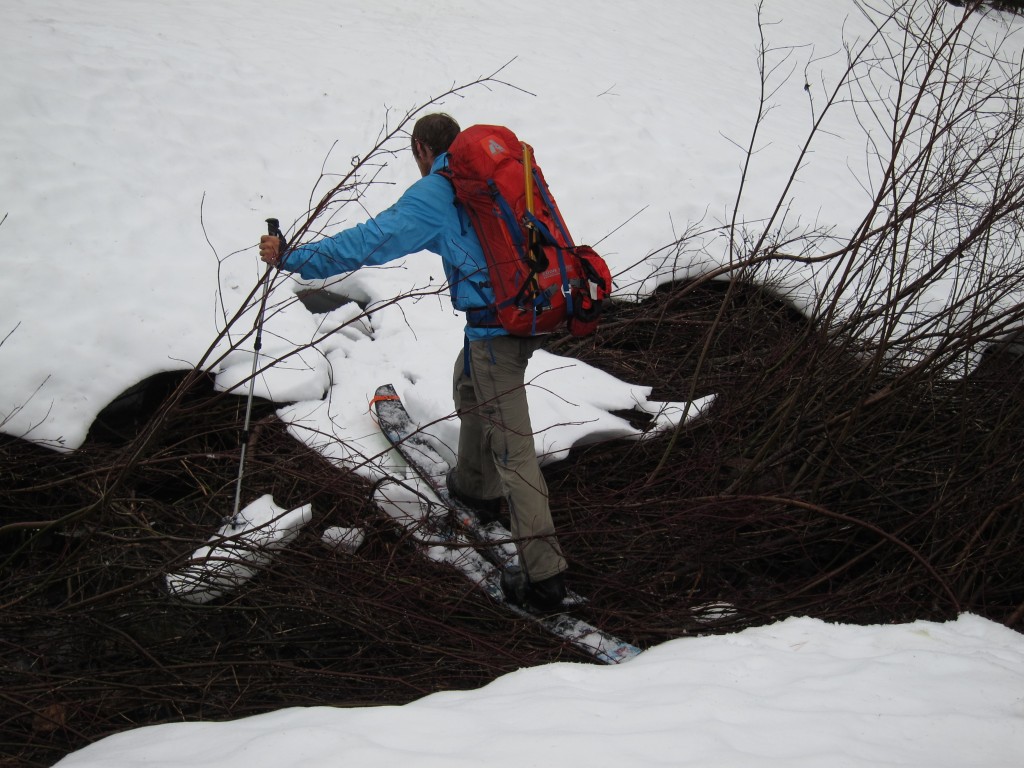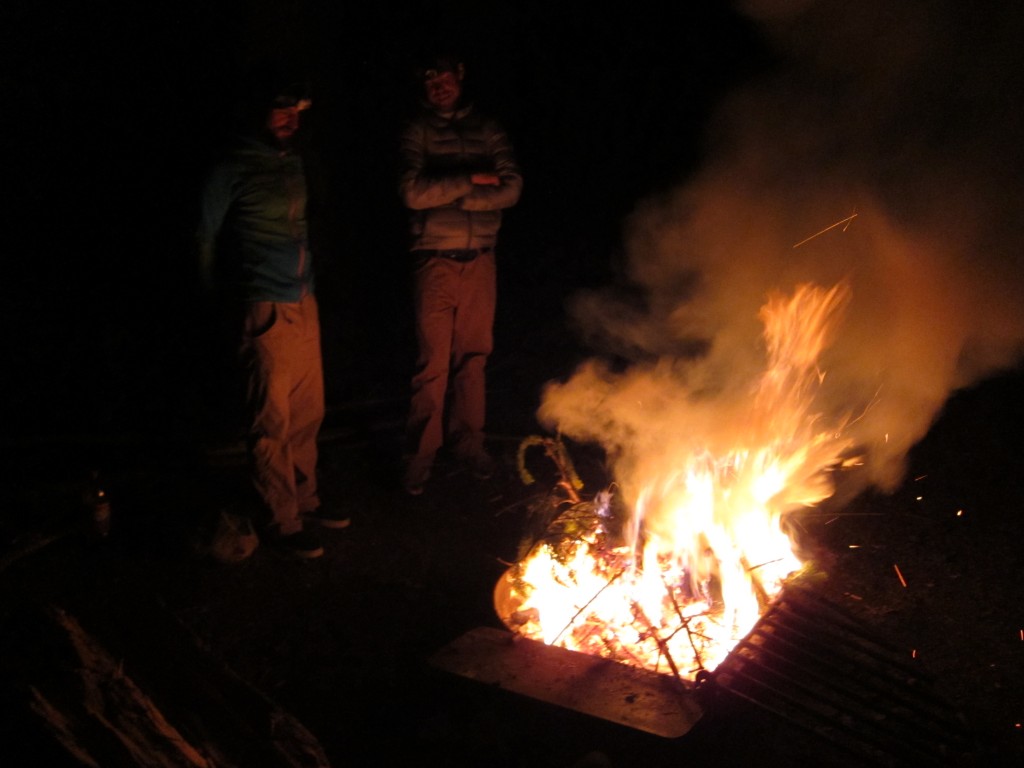 Thanks guys for another rad trip and thank you for reading and/or looking at the pretty pictures.