While I had seen the Twin Sisters range many times from the summit of Mt Baker, I was stoked to attempt a climb in this relatively unknown range. It was an early morning start-- John Cocci and I hit the trail, guided by the first rays of light hitting the distant foothills of the Cascades. We hiked the vast network of old logging roads for what seemed like eternity, until finally arriving at the base of the North Twin Sister. I was stunned by how burly the peak was with steep near-vertical rock faces covered in rhime Ice and steep fluted ridges. We were thinking and hoping we'd grace her summit within the next few hours.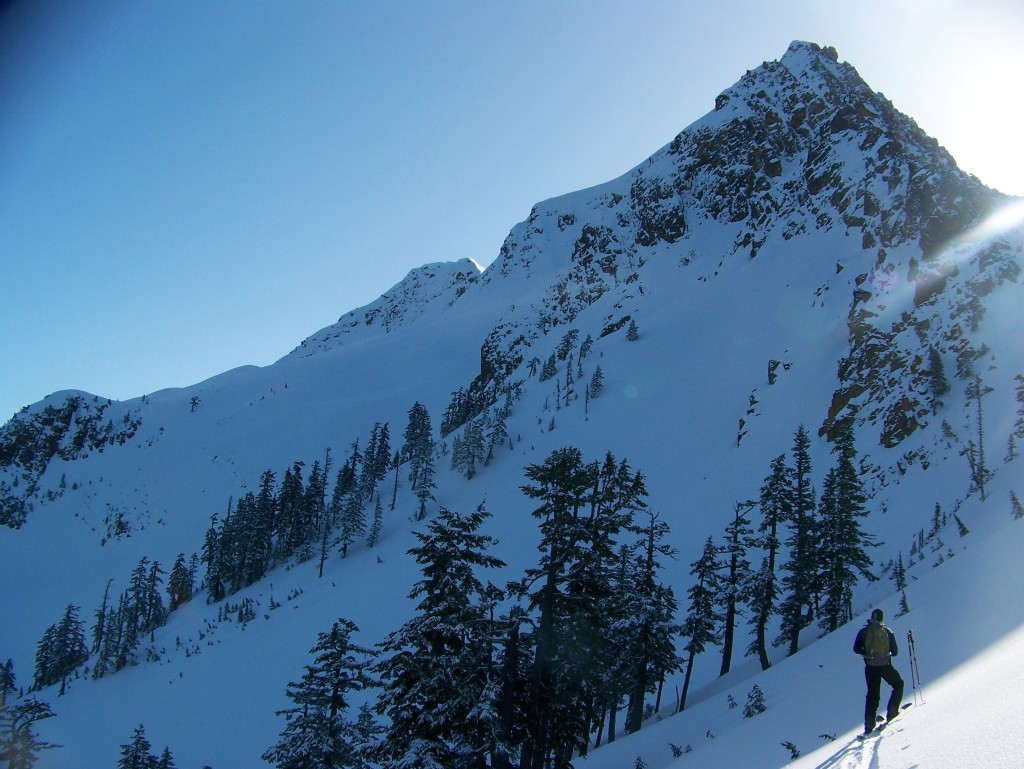 Somewhat firm conditions allowed for skinning. We made endless switchbacks up the steep alpine rollers and quickly arrived at the base of a northeast-facing chute. As we gained vert up the chute, jaw-dropping views of Baker, the Olympics, the Costal Range and the Puget Sound opened up around us.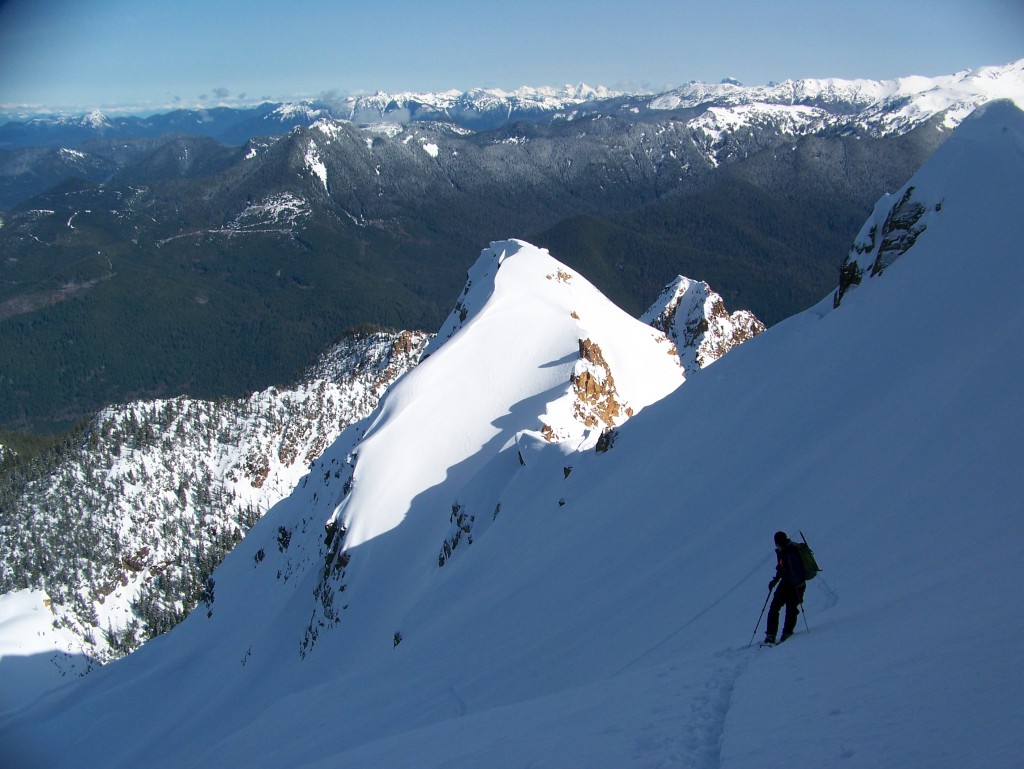 We quickly found that the skiing conditions were going to be excellent with wind buffed powder, firm enough not to slide yet soft enough that you could rip down. We quickly switched to bootpacking for the final steep pitch, which we hiked in knee- to thigh-deep powder, arriving at the summit at 1p.m.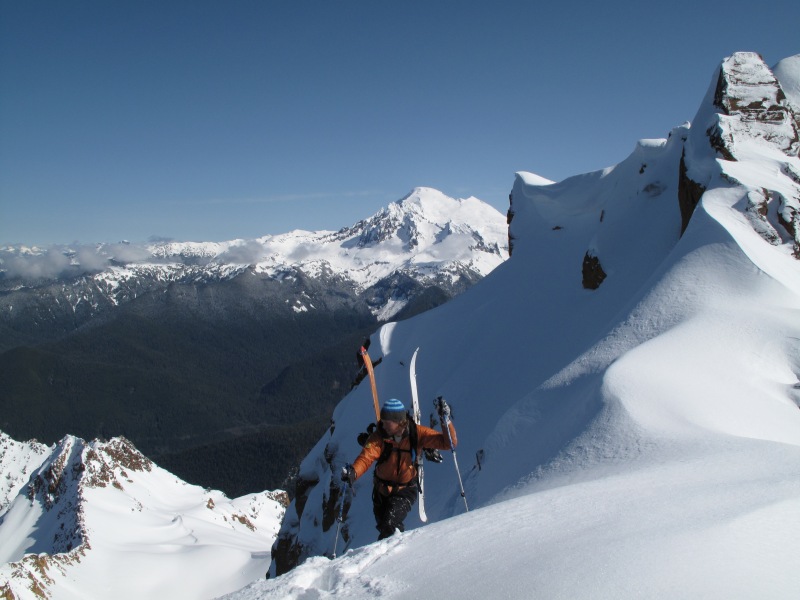 We had hoped to tackle the South Sister but quickly found that there was no easy route and this was the end of the line, so we took advantage of what was offered to us: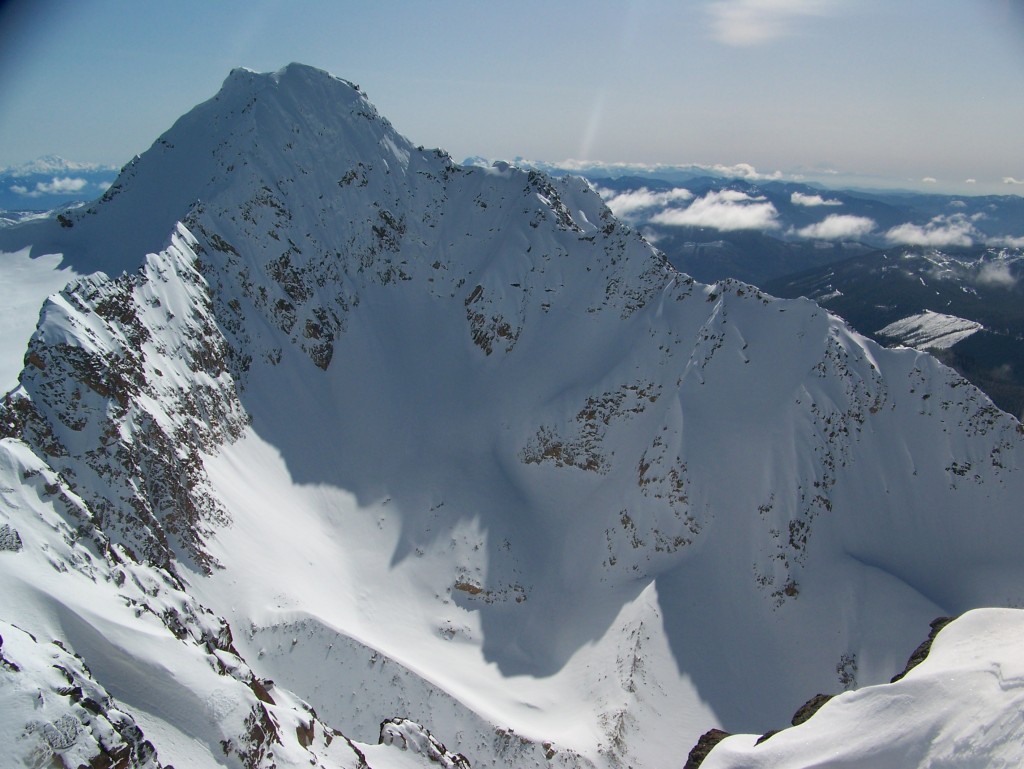 The line was steep but wide open. As we ripped down one at a time, we found our best turns in the apron, which was lit by the afternoon sun.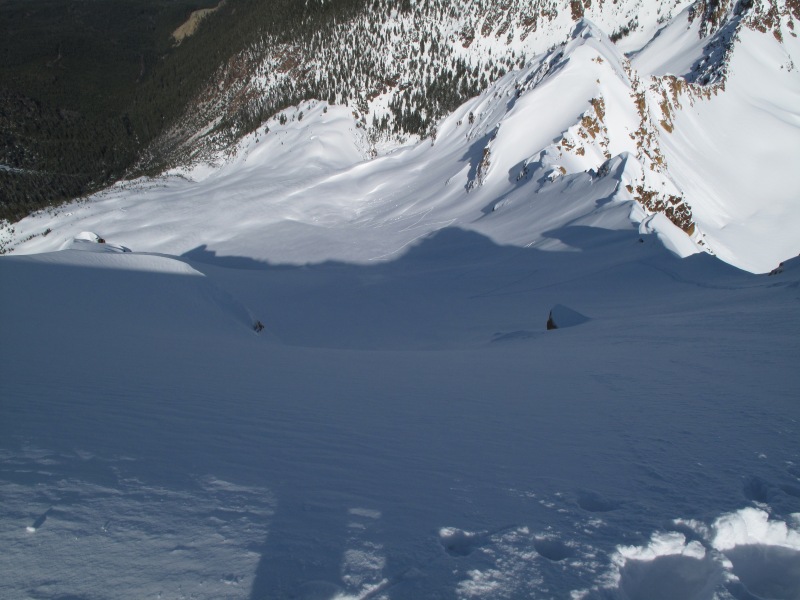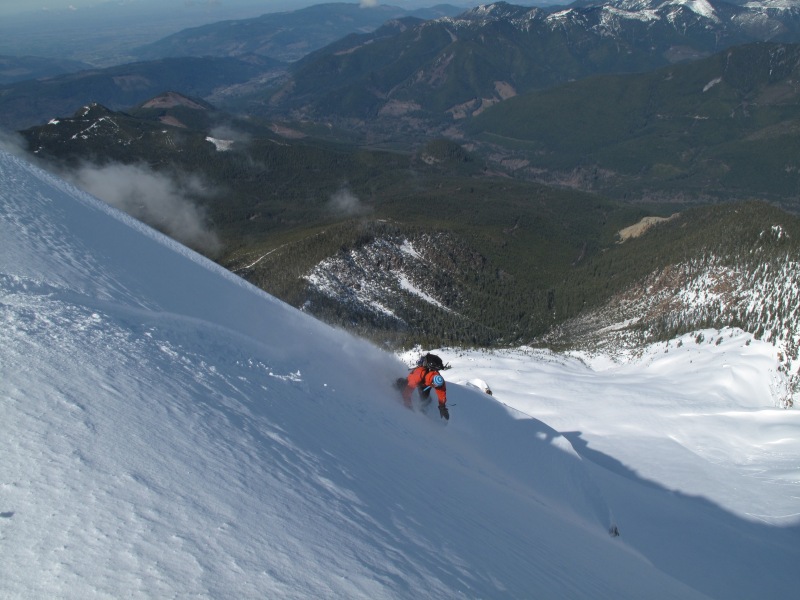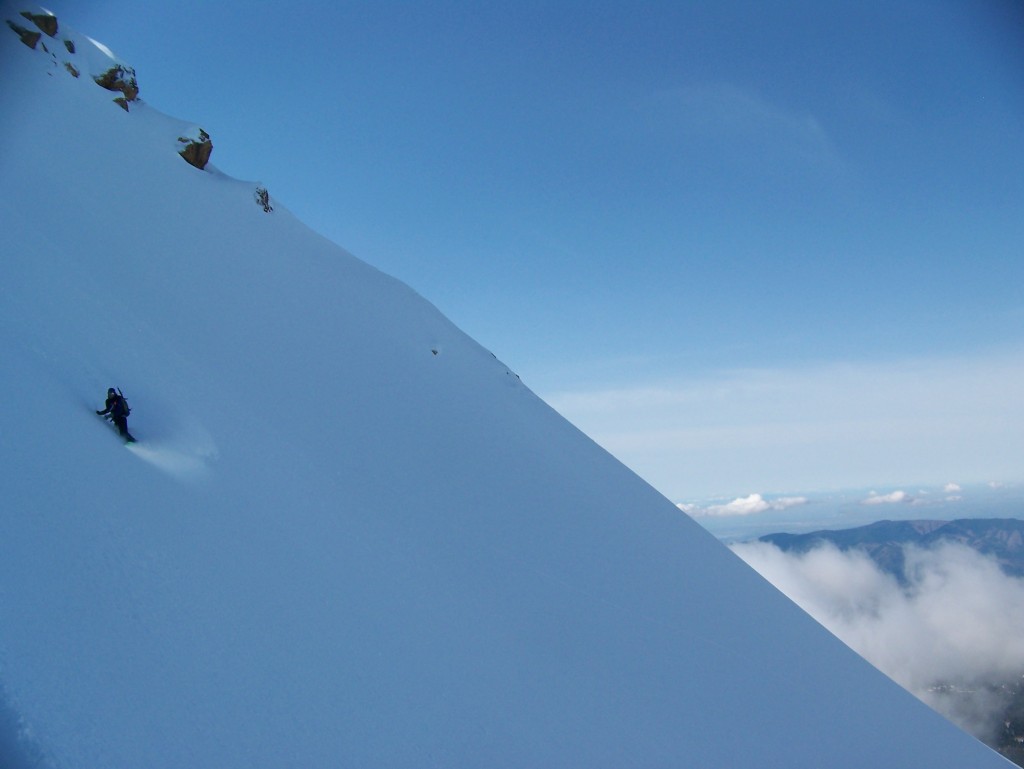 We were so stoked on conditions we decided to lap the lower apron 3 times before heading back down to the car, which was almost 3000 vert below us.